24th anniversary of Marmara Earthquake revives Istanbul's seismic concerns
On the 24th anniversary of the Marmara Earthquake, which claimed over 18,000 lives, ongoing pain and fear persist. Subsequent deadly quakes in Van, İzmir, and the southeastern region have further deepened the fear, emphasizing concerns about insufficient preparations for a potential major Istanbul earthquake.
Duvar English
Although 24 years have passed since the 7.4-magnitude earthquake hit Turkey's north-western Marmara region and killed at least 18,000 people, the traces of the earthquake have still not been erased.
Many gathered in the Gölcük district of the north-western Kocaeli province, the epicenter of the earthquake, and observed a minute of silence at 3.02 a.m. for those who lost their lives.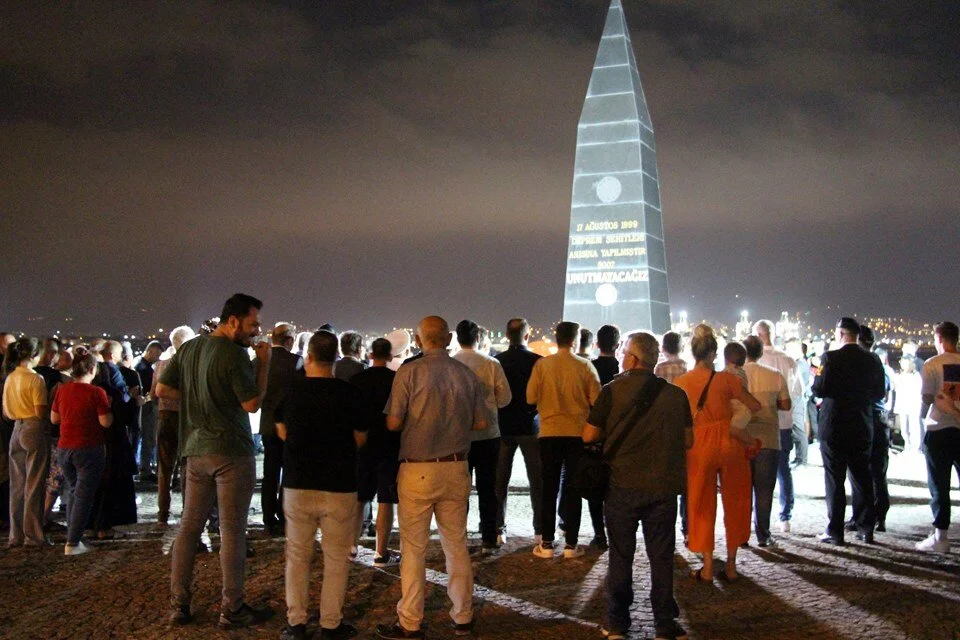 Commemoration events also took place in north-western Yalova province and Istanbul's Avcılar district, both deeply affected by the disaster.
The earthquake caused great damage to the densest region of Turkey in terms of population and economic activity. Istanbul will be hit by an earthquake with a magnitude above 7.0 in the upcoming seven years at a probability of 64 percent, according to Professor Doğan Kalafat, manager of the Kandilli Observatory and Earthquake Research Institute's Regional Earthquake-Tsunami Tracking Center.
Most experts emphasized that the quake could result in catastrophic destruction and major death toll if the current urban policies are maintained.
The 7.2-magnitude Van earthquake in 2011, claiming over 600 lives, and the 2020 Izmir earthquake, resulting in 117 casualties, rekindled the pain throughout the years and demonstrated that not much progress has been made in earthquake policies.

Two devastating earthquakes with magnitudes of 7.8 and 7.5 on Feb. 6, 2023, resulted in an official death toll surpassing 50,000, leaving thousands injured and homeless in Southeastern Turkey. This tragic event underscored the nation's unpreparedness for seismic disasters.
Feb. 6 earthquakes demonstrated that the country was not ready for a large-scale search and rescue operation and also revealed that there was no infrastructure to respond to urgent needs in the post-quake period. Especially the destruction of hospitals and damage to airports caused a major crisis for first responders.
Although 6 months have passed and winter is approaching in the country's earthquake zone, thousands of people are still staying in temporary settlements and tents, and they have difficulties accessing the most basic needs such as water.
Istanbul awaits the 'apocalypse'
At least 16 million people reside in Istanbul and it is estimated that around 2.5 million people could face the threat of death while millions could be left homeless as a result of the expected quake.
According to Istanbul Metropolitan Municipality (İBB), 70 percent of the houses in the province were built before 1999. In other words, it is possible that many of them were not built in accordance with the most recent quake regulations. The number of buildings expected to be damaged in a probable earthquake of magnitude 7.5 and above is 491,000, and the number of people living in these buildings is 6.2 million.
According to the İBB, 318 buildings were in danger of collapse even without an earthquake and at least 10,000 lived in these buildings.
Hızlı tarama yöntemiyle tespit ettiğimiz, hiçbir deprem güvenliği bulunmayan 318 binanın birinin daha yıkımını gerçekleştirdik. Vatandaşlarımızı tabutlarında yaşamaktan kurtarmak ve İstanbul'da deprem direncini arttırmak için çalışmaya devam ediyoruz. pic.twitter.com/5KS2M0WZBq

— Dr. Buğra Gökce (@gokcebugra) August 15, 2023
Istanbul Planning Agency's (IPA) 2023 report titled "Istanbul and Earthquake" also stated that approximately 500,000 buildings will be damaged in the expected earthquake.
Turkish Environment, Urbanization and Climate Change Minister Mehmet Özhaseki on Aug. 2 stated that 600,000 flats would collapse in Istanbul in an earthquake with a magnitude above 7 and the mega-city would "turn into a huge prison," as the whole infrastructure would collapse as well.
According to the Istanbul Provincial Disaster Risk Reduction Plan (IRAP) of the AFAD, especially the districts of Adalar, Avcılar, Bahçelievler, Bakırköy, Beylikdüzü, Büyükçekmece, Küçükçekmece, Maltepe, Tuzla, Üsküdar, Zeytinburnu and Sultanbeyli will be intensely affected by a possible major earthquake.
The main reasons for this situation are the proximity of these districts to the main fault, poor building stock, and the ground conditions being suitable for liquefaction.

The expected earthquake in Istanbul also will affect not only the mega city but also the heavily industrialized surrounding provinces. This region, which was over-industrialized in the 1960s despite the warnings of the scientists, brings along the risk of heavy explosion, fire, and a great economic destruction.
Post-disaster assembly areas disappear in mega-city
According to the state-run Disaster and Emergency Management Authority (AFAD), there are 2,864 post-disaster assembly areas in Istanbul. However, many civil society organizations stated that most of these areas do not meet the international criteria and some are zoned for buildings such as shopping malls.
Most assembly areas are located in school gardens, near mosques, parking lots, or parks. These areas are mostly surrounded by buildings.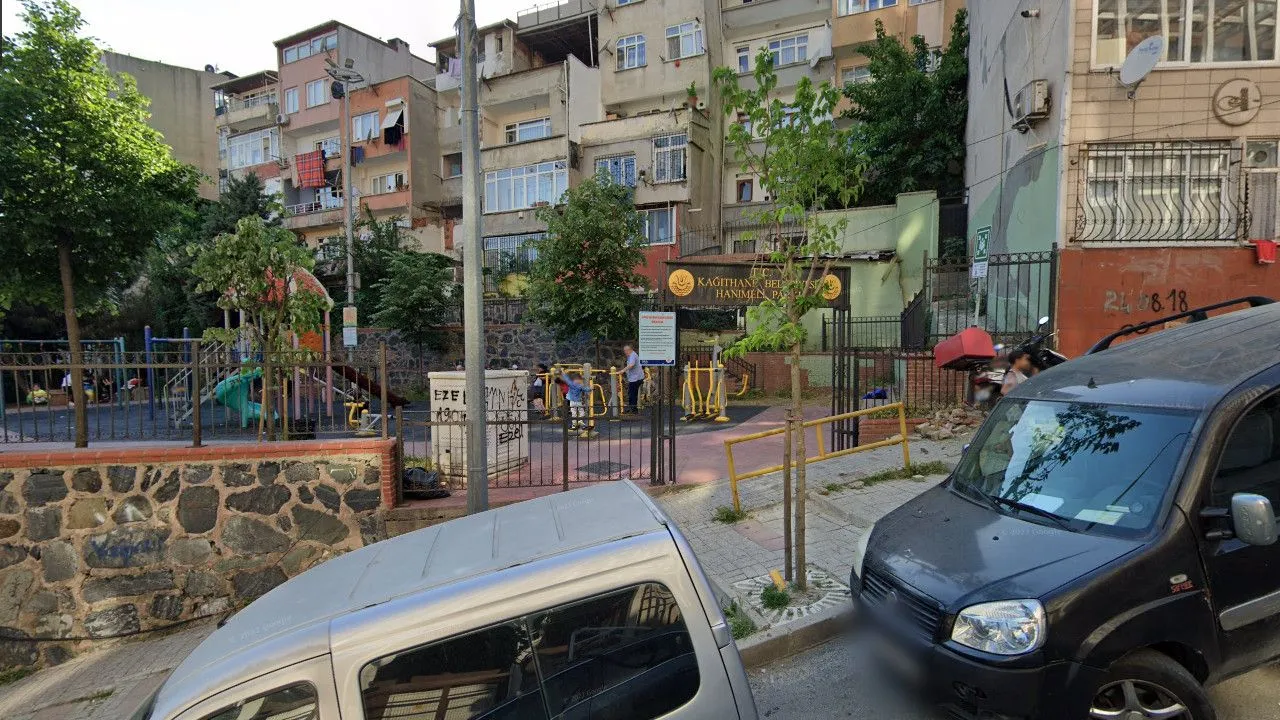 The Istanbul Branch of the Chamber of Architects stated that the assembly areas would not be sufficient for tens of thousands of people who will be homeless after the disaster and that empty areas in the hands of the public such as unused military areas should be planned as temporary living spaces.
The chamber also criticized the non-disclosure of the identities of the governors recently appointed to coordinate the 39 districts of Istanbul in times of disaster.
According to the Turkish Catastrophe Insurance Pool (DASK), one out of every three houses in Istanbul does not have "mandatory" earthquake insurance. Out of approximately four million houses, roughly 1.5 million of them (34.5 percent) are uninsured.
Istanbul Mayor Ekrem İmamoğlu on February said that 90,000 buildings have a risk of entirely collapsing in the megacity and that the cost of making them earthquake-resistant can exceed 360 billion liras.