4 femicides on same day mark end of crushing year for women in Turkey
The murder of four women on Dec. 29 marked the end of a crushing year for women in Turkey who have faced brutal violence, along with attacks on the legislation that sanctions them, most notably the Istanbul Convention. "The government's discussion about the Istanbul Convention may seem like a loss, but it's a win for the women's movement. We learned to stand together, and include institutions in our fight," Turkey's Women Associations Federation Chairwoman (TKDF) Canan Güllü told Duvar English.
Azra Ceylan / Duvar English
The murder of Aylin Sözer, Selda Taş, Vesile Dönmez and Betül Tuğluk on Dec. 29 marked the end of a devastating year for women in Turkey, plagued by violence against women, impunity of perpetrators, and legal debacles about legislation that sanctions women.
Dr. Aylin Sözer, an academic, was murdered by a man named Kemal Ayyıldız, who was initially thought to have burned her alive, although he said in his statement to police that he started a fire and stole Sözer's gold coins to disguise the femicide as a robbery.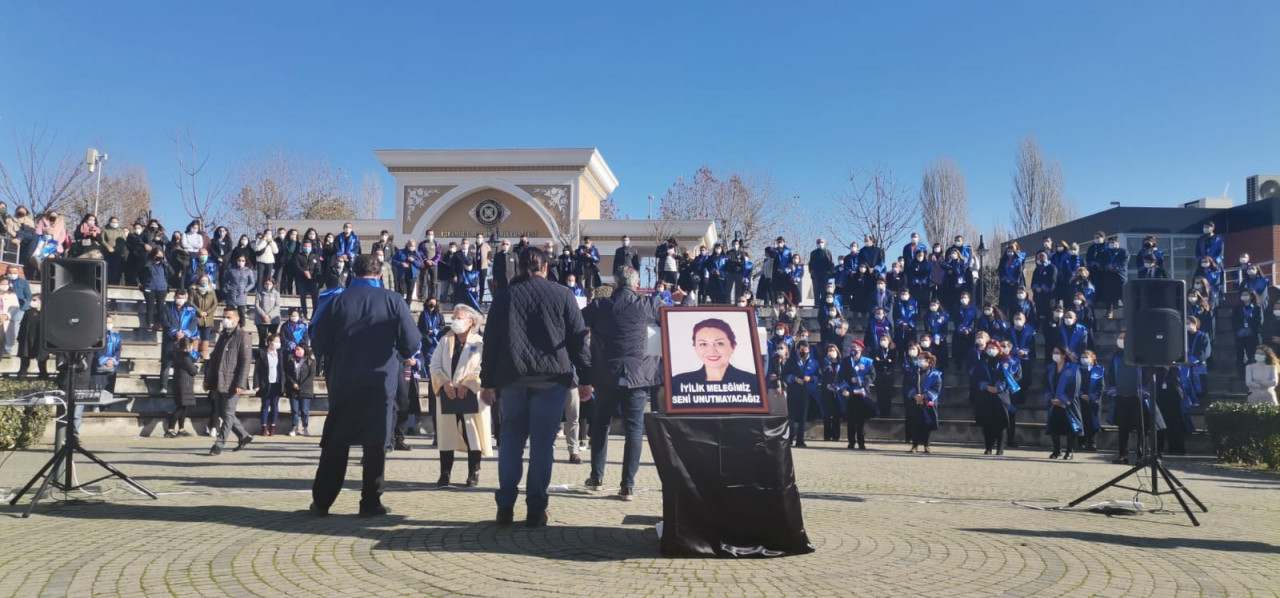 Sözer's murder sparked nationwide outrage due to the brutal content of the initial reports, becoming the top trending topic on Twitter in Turkey.
Turkish journalist Can Dündar was among social media users who shared a video of Sözer speaking with her students, where she can be heard giving motivational advice to them about their future careers. In the video, her students are heard calling her a "red-haired princess."
"This is like a will... It's up to her students, and all of us, to fight to end violence against women," Dündar wrote on Twitter.
A man convicted of 38 different crimes shot and killed his 38-year-old wife Selda Taş in southeastern Turkey's Malatya on Dec. 29, once again demonstrating the Turkish judiciary's inefficacy in executing punishment.
"Women are killed in different ways everyday. Men are encouraged by authorities who fail to take a clear stance against femicides. The solution is enforcing Bill 6284 and Istanbul Convention," tweeted the We Will Stop Femicides Platform on Dec. 29.
The Istanbul Convention, officially the Council of Europe Convention on preventing and combating violence against women and domestic violence, is a key piece of legislation that protects women in Turkey.
Mandating all signatory states create legislation to sanction women and children against domestic violence, the document became the target of criticism from conservative circles during the summer of 2020.
Conservative opinion leaders rallied against the document on the grounds that it encouraged homosexuality by sanctioning "all genders," an expression in the text that supposedly encourages non-binary genders and non-heterosexuality.
The ruling Justice and Development Party (AKP) hinted at a withdrawal from Istanbul Convention over the summer, but the move dropped from the government's agenda as outrage poured in from different factions of society.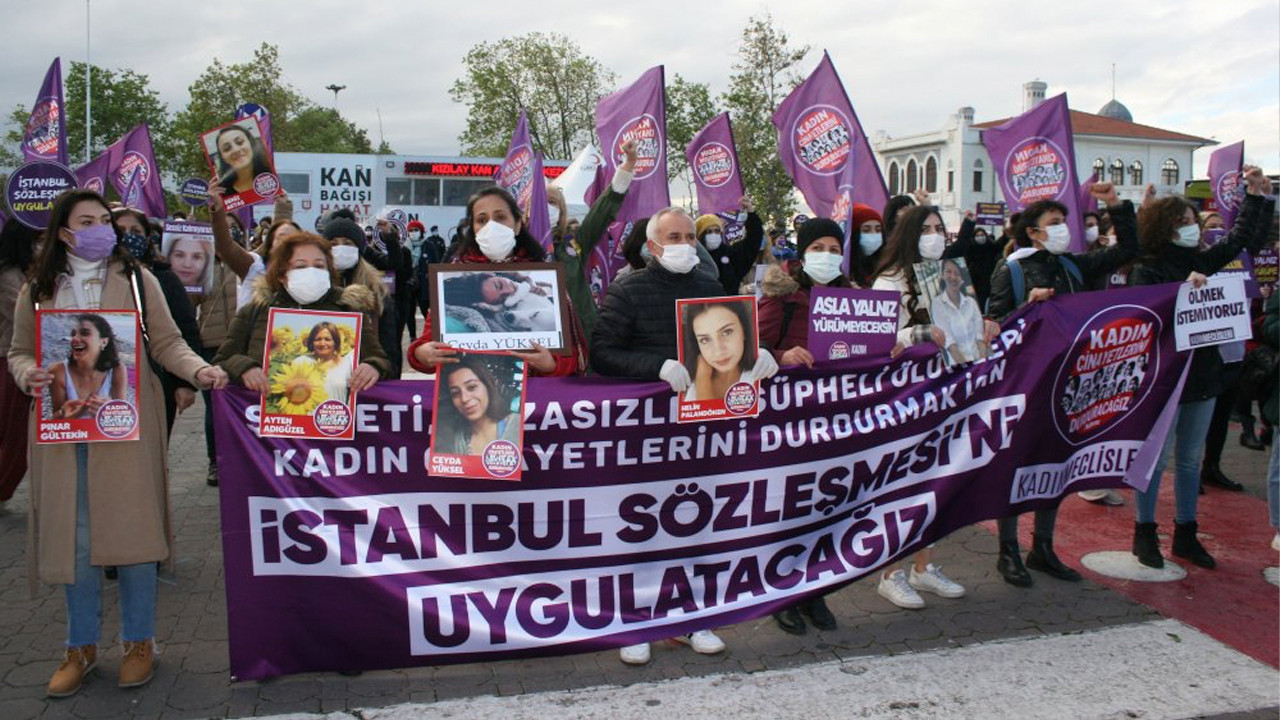 The fight to protect Istanbul Convention once again brought together women with a variety of stakeholders including local governments and the private sector, Turkey's Women Associations Federation Chairwoman (TKDF) Canan Güllü told Duvar English.
The amendment in the convention, that says a woman's statement is considered primary, became a problem for more conservative circles because they view women as a complementary part of the family unit, Güllü said, as seen in the name of bill 6284, titled "Law to Protect Family and Prevent Violence Against Women."
"The government's discussion about the Istanbul Convention may seem like a loss, but it's a win for the women's movement. We learned to stand together, and include institutions in our fight."
Opposition municipalities and private companies across Turkey brought the Istanbul convention into the spotlight by expressing their support over the summer via billboards about the document and QR codes that send readers to the text of the Istanbul Convention.
The convention even became the topic of social media hashtags that spread internationally, with Hollywood stars and musicians voicing support for Turkish women by posting black and white pictures of themselves.
Women's battle against the withdrawal from the Istanbul Convention allowed more than 60 percent of the population to learn about the document, the chairwoman added.
"2020 saw division within the government itself, I think, as they were the ones who signed the Istanbul Convention, and they're the ones trying to withdraw from it," Güllü said.
The AKP created the convention in 2011, and was part of the initial signing, and received backlash from its own ranks for the discussion about potential withdrawal.
"A woman's murder by burning didn't come out of nowhere, it was a long time coming. Every opposition to the Istanbul Convention, every case where 6284 wasn't enforced and every misogynistic statement kills women," the We Will Stop Femicides Platform tweeted on Dec. 29.
On the same day, Dec. 29, Vesile Dönmez was taken hostage by her son and was killed by a shotgun during a stand-off with police in the southeastern province of Gaziantep.
Perpetrator Uğur Dönmez reportedly suffered from schizophrenia and had been off of his prescribed medication for the past two weeks.
The last femicide report of Dec. 29 came from the Aegean province of İzmir, where 25-year-old Berk Ay stabbed his mother 49-year-old Betül Tuğluk to death during an argument.
Soon after, Ay left their home and confessed his crime to a police officer, saying he "regrets it greatly."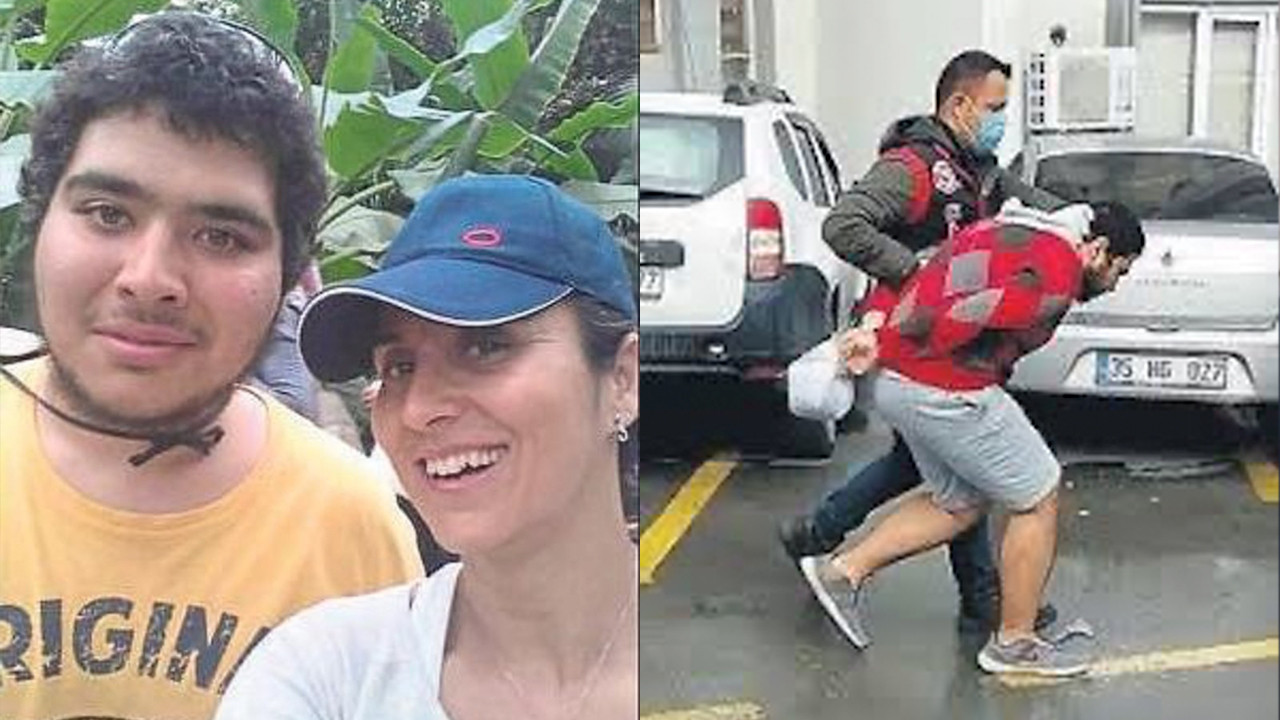 The We Will Stop Femicides Platform reported some 275 women who were murdered by men in the first 11 months of 2020, while 161 women died under suspicious conditions in the same period.
Possibly the most notable among the hundreds of brutal attacks was the one on Pınar Gültekin, the 27-year-old whose body was found burnt in a barrel in the woods on July 16, days after she was killed by a former romantic partner.
Another case that shook Turkish society in 2020 was that of 21-year-old Aleyna Çakır who was found dead in her apartment on June 3, and whose death was initially ruled a suicide.
Her death was later revealed to be a homicide as autopsy results revealed abrasions on her body, and her parents took to daytime TV to call for justice in the case of their daughter's death.
The main suspect, Ümitcan Uygun, was revealed to have been violent with Çakır prior to her death, and even broadcast video footage of himself assaulting her on social media.
Uygun's mother also died suspiciously two days before she was supposed to testify in the murder case, but the perpetrator remains free.
Uygun isn't the only accused perpetrator who went free in 2020, as sergeant Musa Orhan went free after a woman who claimed he raped her died of a suicide.
A Dec. 30 protest by the platform against the four femicides on Dec. 29 was dispersed by police, and members of the platform were detained, the We Will Stop Femicides Platform stated in a tweet.
"Protesting isn't the problem in this country. It's that we have had four femicides in the past day. Police should stop murderers, not those who want to stop femicides."
All victims of femicides could have been saved if legislation was enforced properly, Güllü said, but the women's movement in Turkey has never weakened in their fight for equal rights.
"I want everyone to see women for their courage and refusal to compromise. Women can't be bought or turned away, and will never stop fighting for equality."