Ancient statue of Cybele returned to Turkey after it was stolen in 70s
An ancient statuette of the Mother Goddess Cybele was returned to Turkey on Dec. 13, after being smuggled abroad in the 70s. The artifact resurfaced in 2016 when an Israel national tried to sell it in an auction in the United States.
Duvar English
A 1,700-year-old small statue of Cybele, the goddess of fertility and wealth, was transported back to its "homeland" Turkey on Dec. 13.
The statuette, which according to experts dates back to the third century, was smuggled abroad in the '70s but was traced back to its Anatolian roots thanks to the marble type and sculpting techniques used in its creation.
The statuette re-emerged in 2016 when an Israeli citizen applied to be able to transport the artifact to the United States for an auction.
The subsequent legal proceedings between Israel and Turkey's Tourism and Culture Ministry led to the eventual return of the Cybele statuette to Istanbul, where she will be displayed in the Archaeology Museum.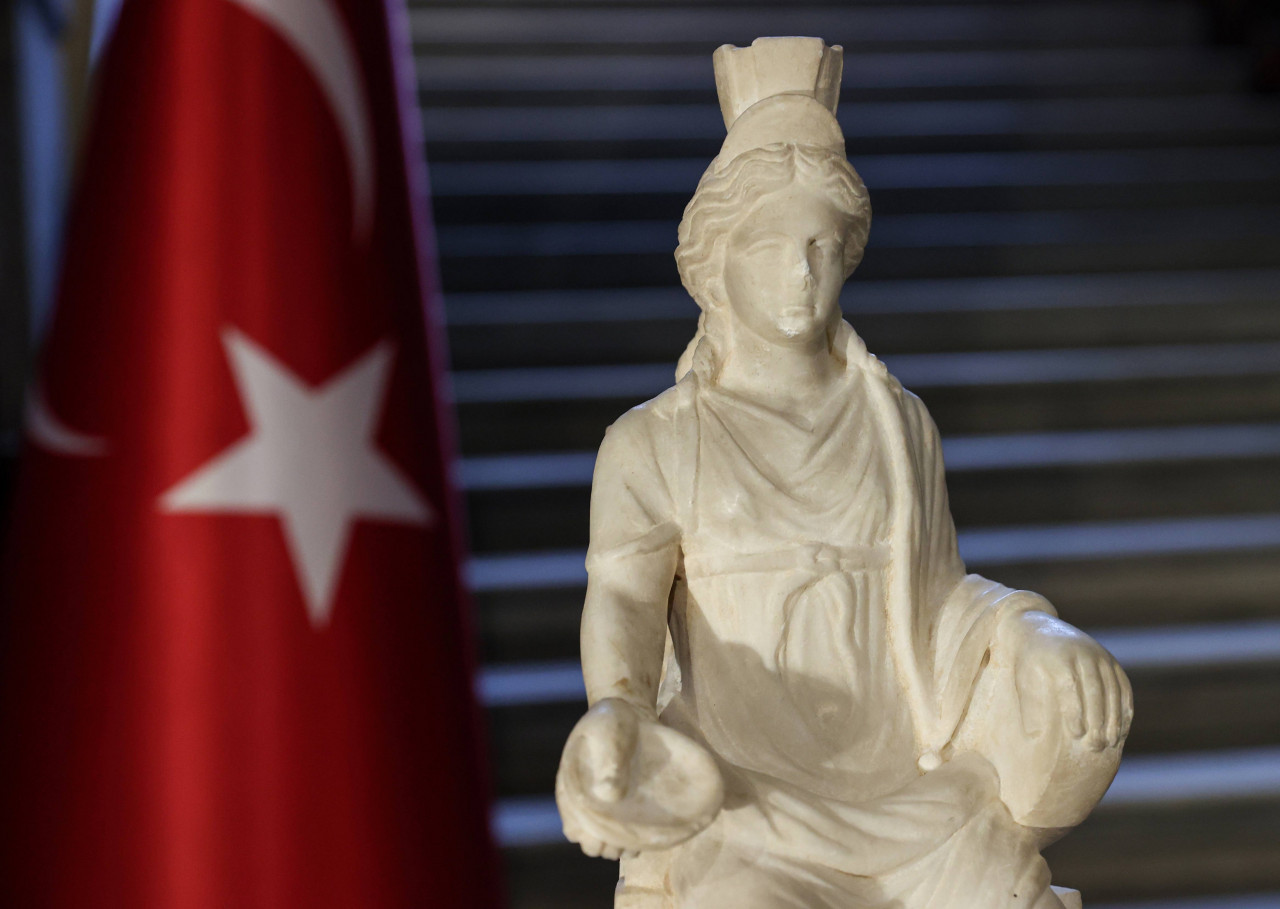 Cybele has been recognized as the Mother Goddess across Anatolia and the Levantine region since prehistoric times. The lions depicted next to her in this artifact symbolize her dominion over nature and animals.