Boğaziçi protests against Erdoğan's rector banned, students detained on third day of resistance
The Istanbul Governor's Office banned all demonstrations in the districts where Boğaziçi University's campuses are located in an attempt to ban protests against President Recep Tayyip Erdoğan's appointment of a rector to the school. Meanwhile, arrest warrants for an additional 10 protesters were issued, and some were detained in home raids on Jan. 6, demonstrators' attorney Çağan Yazıcı told Duvar English.
Azra Ceylan / Duvar English
All demonstrations against President Recep Tayyip Erdoğan's rector appointment to Boğaziçi University were banned on Jan. 6, Istanbul Governor Ali Yerlikaya said, while students reported more detentions via home raids at dawn.
Demonstrations against President Erdoğan's appointment of ruling Justice and Development Party (AKP) member Melih Bulu as rector to the country's most prestigious university has prompted outrage nationwide, as it's viewed as a direct interruption of academic freedom.
The Governor's Office issued a district-wide demonstration ban for Beşiktaş and Sarıyer, the two central regions of the city where Boğaziçi Campuses are located.
1️⃣ Saygıdeğer İstanbullular,

Bazı sivil toplum kuruluşları ve topluluklar tarafından basın ve sosyal medya yoluyla Boğaziçi Üniversitesi kampüsü önünde bugün toplanma çağrıları yapılmaktadır.

Beşiktaş ve Sarıyer İlçelerimizin,

📎🔎 https://t.co/R51GLB46BF pic.twitter.com/G7lyq7VlGh

— Ali Yerlikaya (@AliYerlikaya) January 6, 2021
Meanwhile, arrest warrants for at least 10 more demonstrators were issued by the prosecutor's office, attorney for the protesters, Çağan Yazıcı, told Duvar English.
"We know there have been detentions, but we haven't been able to clarify exactly how many were caught," Yazıcı said.
Detainees reported forced strip searches following home raids in the early morning of Jan. 5, but Yazıcı said they hadn't yet been able to speak to the students who were taken into custody on Jan. 6.
Meanwhile, police officers effectively occupied the main campus of Boğaziçi University, with officers in uniform roaming the exceptionally scenic streets of the university.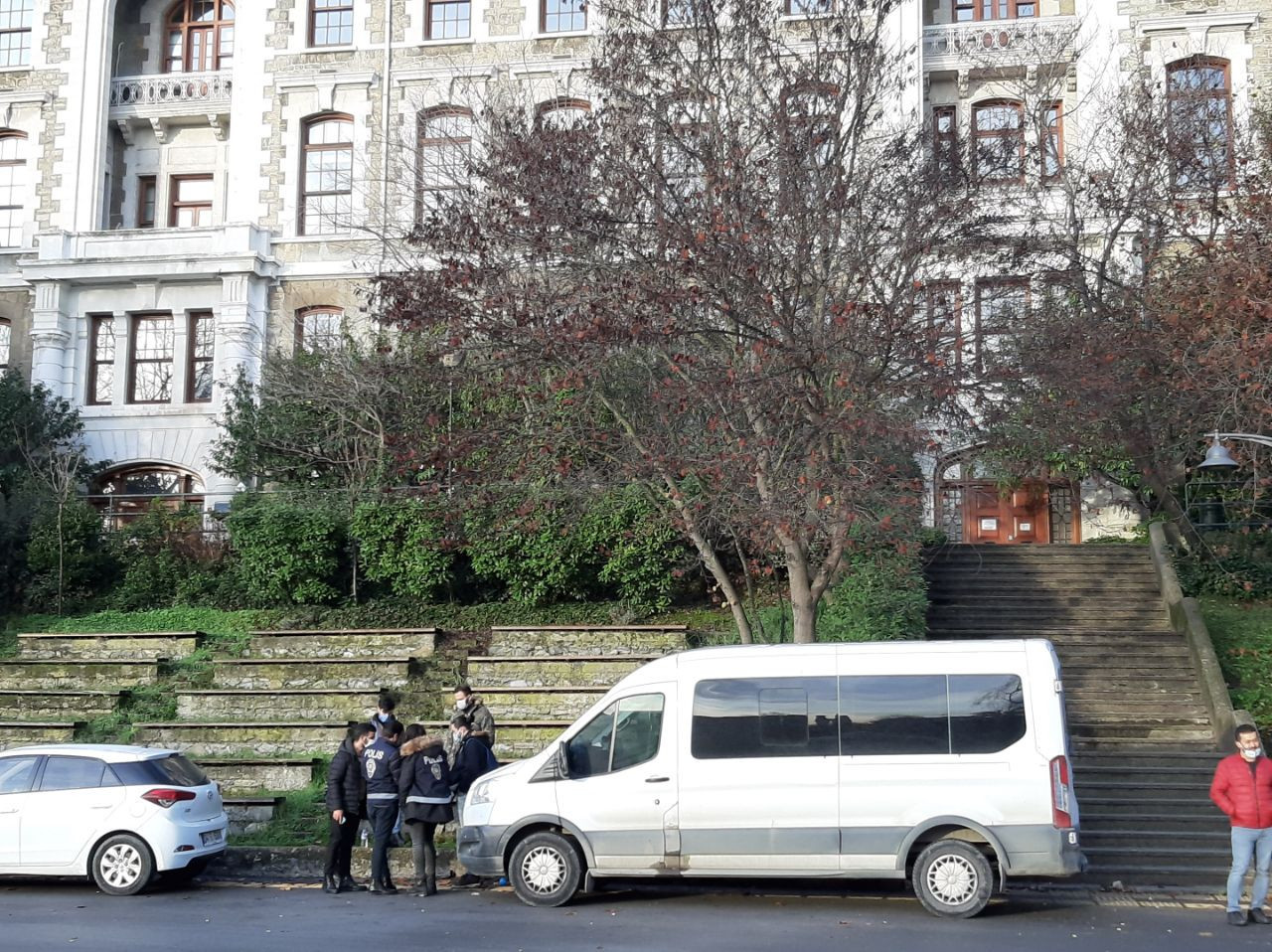 Police intervention against crowds protesting the appointment of Bulu has been consistently harsh over three days of demonstrations, with police teargassing students during the first day, as well as battering them and imposing strip searches upon them following home raids at dawn on Jan. 5.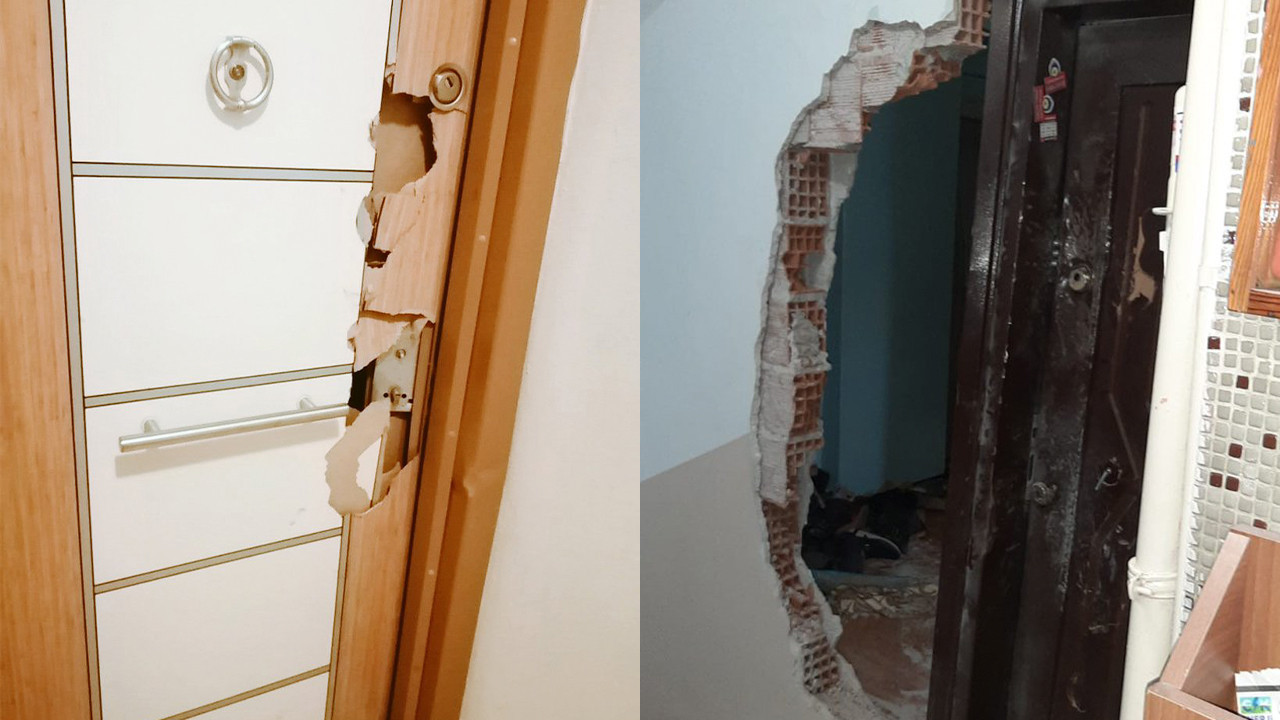 Hisarüstü, the Istanbul district where both of the university's two main campuses are located, was practically occupied by police on Jan. 5, with armed officers roaming back streets and barricades located in front of both campuses' front gates.
Eyewitnesses reported civilian officers inside the campuses on Jan. 5, where university members gave press statements and staged peaceful protests, with some reporting officers going as far as holding down tourniquets that lead into the main campus.
Meanwhile, Bulu explicitly refuted claims that police entered the campus on news broadcaster Habertürk on Jan. 5, as well as claims that his master's thesis was plagiarized.
Bulu also attempted to comfort protesters that he would not interrupt Boğaziçi culture by saying that he listens to hard rock, a genre, and Metallica, a metal band, without differentiating between the two.
The protesters' primary demand is Bulu's immediate resignation, as the appointment of a rector upon the president's orders instead of elections is considered a dire blow to academic freedom in Turkey, even though the practice of replacing elected rectors was carried out by Ankara following the failed coup attempt of July 15, 2016.
Ankara appointed rectors by state of emergency decrees to public and private institutions of higher education alike, although Bulu is the first rector appointed to Boğaziçi from outside the university since the military coup of Sep. 12, 1980, a period marked by horrifying human rights violations and violence.