Chilling video shows group of men playing backgammon as man assaults woman in Turkey
A chilling video shows a group of men playing backgammon as a man assaults a woman in Turkey's Hatay. The 17-year-old was seen asking for help from the group of men in the face of the assailant, but to no avail.
Duvar English
A woman who sought help from a group of men playing backgammon to escape from an assailant was let down by the group, as none of them bothered to protect her from the attacker carrying a meat cleaver in Turkey's Hatay.
The 17-year-old woman, identified only as Elif M., reportedly had a fight on the street with her 24-year-old boyfriend İbrahim K., who then tried to attack her with a meat cleaver.
The footage obtained from a nearby security camera shows Elif M. trying to escape from İbrahim K. and attempting to hide behind the group of five men playing backgammon. The men, however, don't even bother to protect the woman and watch in cold blood as İbrahim K. manages to attack Elif M.
The video shows Elif M. lying on the floor after being attacked, as three of the men don't even stand up to help her. The remaining two are seen paving the way for İbrahim K. to reach Elif M.
Upon backlash on social media, Hatay Governor's Office released a statement on Oct. 9, saying that İbrahim K. was apprehended.
While the woman's condition is not life threatening, the assailant was arrested on Oct. 10.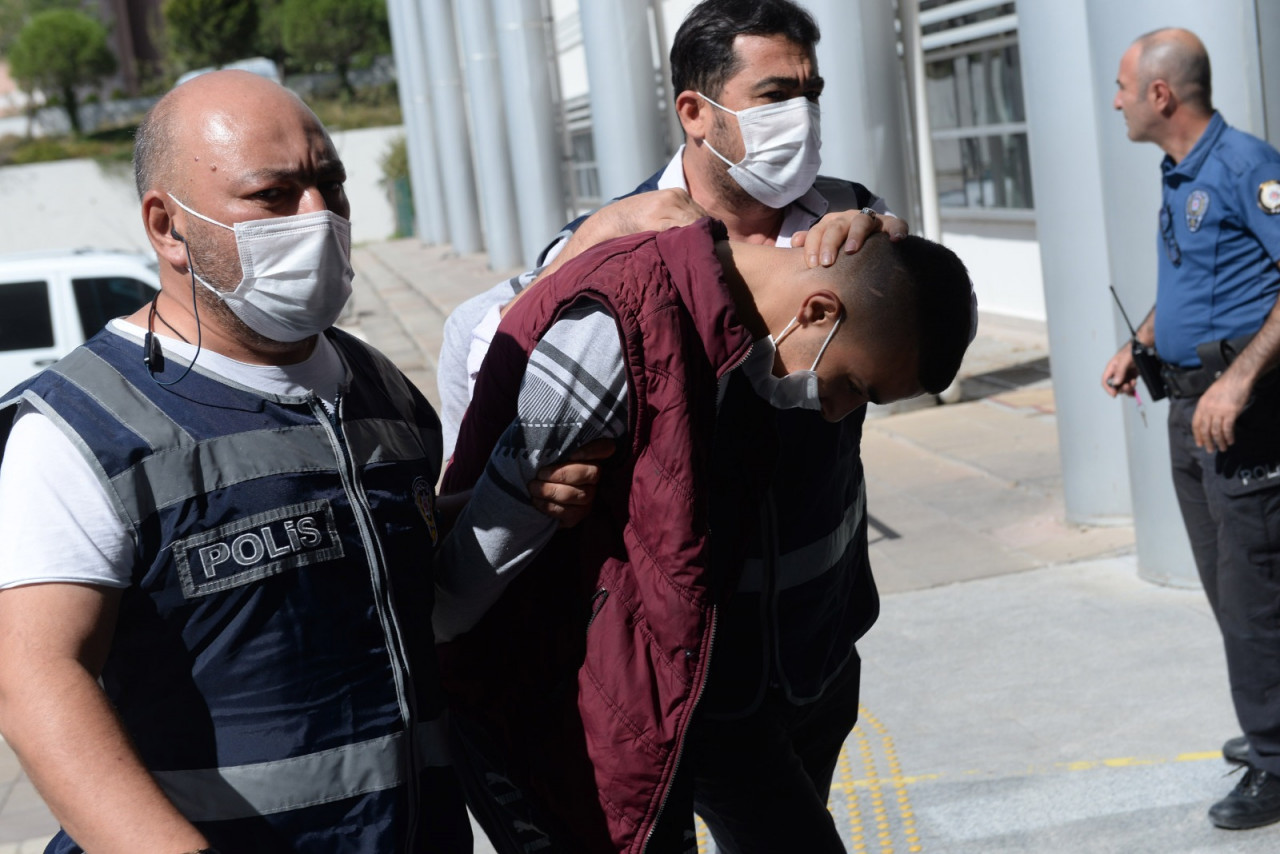 Violence against women and femicides are unfortunately common in Turkey, with women getting beaten, sexually assaulted or killed every single day. The number of cases dramatically increased under the ruling Justice and Development Party (AKP), which does not implement policies that protect women, but instead chooses to favor men, practically granting them impunity.