CHP says Kurds perceive them as 'sister party,' hopeful for elections
Turkish main opposition CHP has said that the interest in them is increasing in Kurdish majority provinces. "The CHP is perceived as a sister party. This doesn't mean that people will change their voting habits, but they are watching closely," a party official told Duvar.
Nergis Demirkaya / DUVAR
Turkish main opposition Republican People's Party (CHP) has said that Kurds' interest in their party is increasing, adding that they are now perceived as a "sister party" in the Kurdish majority cities.
The CHP has completed the first round of its tour in Turkey's southeast, which is a stronghold of the pro-Kurdish Peoples' Democratic Party (HDP), with CHP deputy leader Oğuz Kaan Salıcı saying that the party will be more active in the region in the upcoming days.
The CHP delegation visited four provinces in three days, including Şırnak, Hakkari, Van and Muş, and organized ceremonies for those joining the main opposition.
The party explains its main goal as increasing its votes in the eastern and southeastern provinces and get at least one deputy elected in the cities that it failed to do so in the past. CHP officials said that the party organizations in 24 provinces need to be strengthened to reach that goal.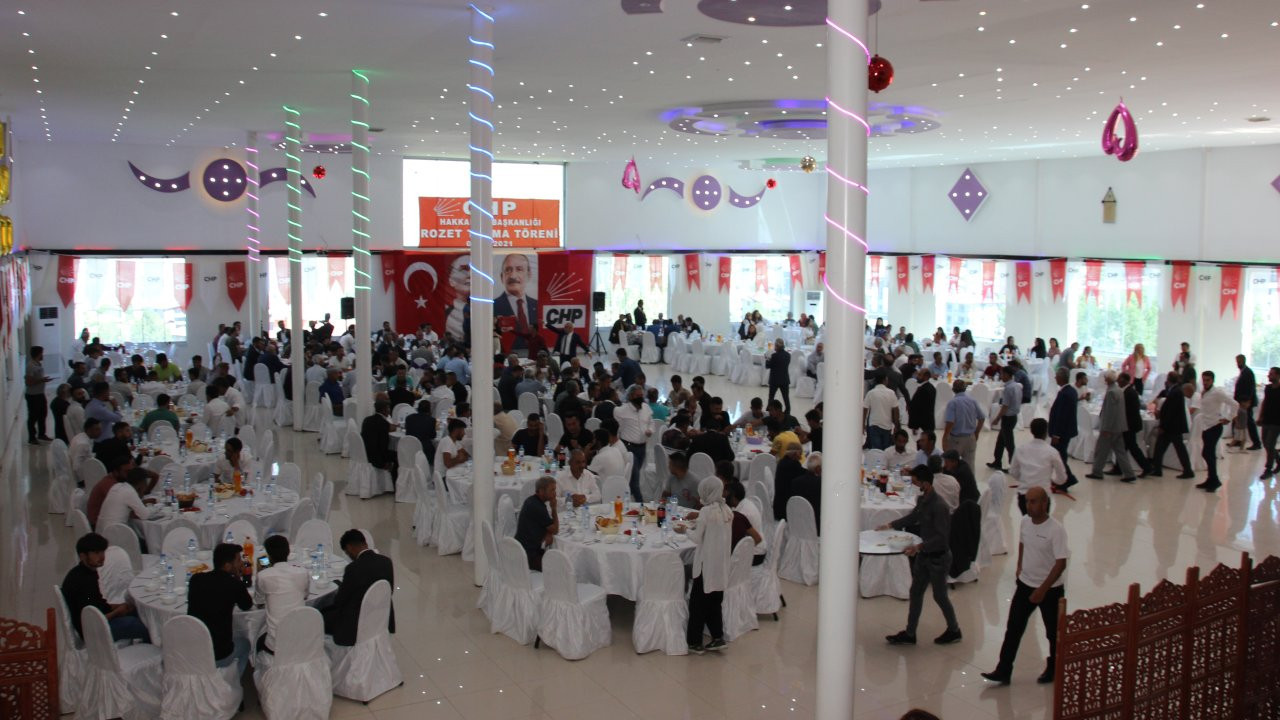 In line with its aims, the CHP changed many party officials in the region and one of their main duties is to increase the number of members. Another goal is to work towards election security by assigning at least one CHP member to each ballot box.
CHP officials told Duvar that the party managed to gain new members. In Van, nearly 1,000 individuals joined the party within the last couple of weeks, the officials said, adding that the number of CHP members in Hakkari increased by 300 percent.
One new party member told Duvar that the CHP previously abandoned the region, but now it's back.
"However, this is not enough. More work needs to be done," the person said, while another from Cizre praised the CHP for seeking rights, law and justice.
A party official said that the negative perceptions against the CHP started to be changed in the 2019 local elections.
"The CHP is currently perceived as a sister party. This doesn't mean that people will change their voting habits, but they are watching closely," the official told Duvar, while also self-criticizing.
"We made mistakes. We didn't come here often," the official noted.
According to CHP officials, the party's efforts in Kurdish majority provinces will have a positive effect on them in the country's west as well. The officials said that the positive atmosphere in the southeast will influence millions of Kurds in the west.