Istanbul man puts mask on pet goat to raise awareness
An Istanbul corn vendor puts a mask on his pet goat whenever they go outside to raise awareness about COVID-19. He said that most people congratulate him and that a police officer even told him he was proud of him.
Duvar English
Istanbul corn vendor Mehmet Beşir Sain dresses his pet goat Boncuk ("bead" in Turkish, also used to describe cuteness) in a mask when he goes outside, both to protect Boncuk and to raise awareness about COVID-19.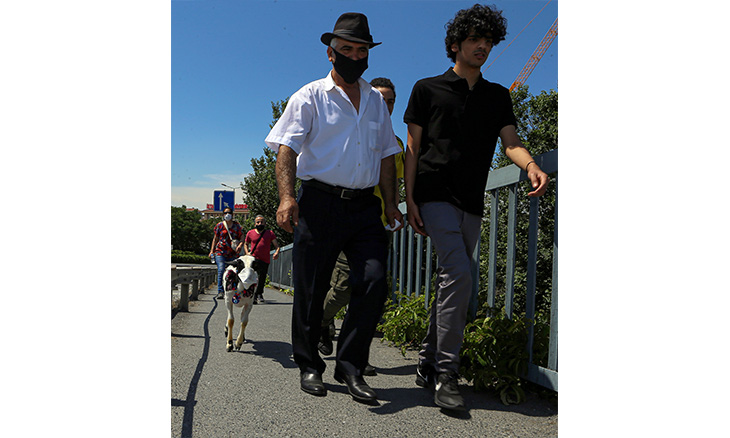 Sain said that he made a wooden shed for Boncuk, hand-feeds her and takes her everywhere.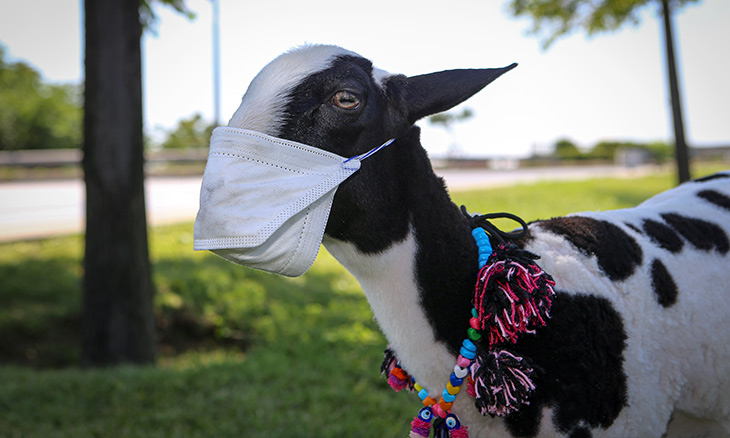 While at Sain's corn stand in an Istanbul park, Boncuk became the center of attention for anyone who crossed her path.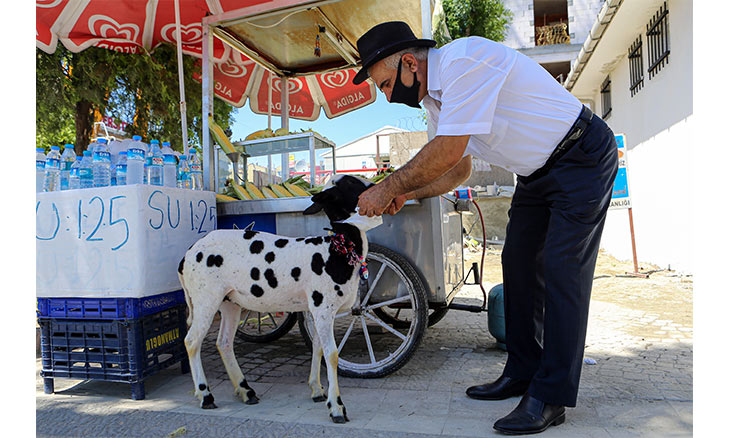 Sain said that people often make comments like "Even the animal is wearing a mask, but humans still don't."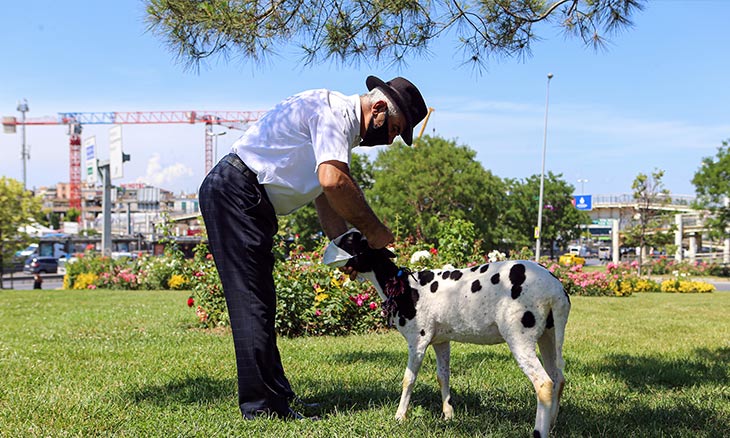 "A police officer told me 'I'm proud of you. You put a mask on your animal, but some humans can't even do it themselves,'" Sain said.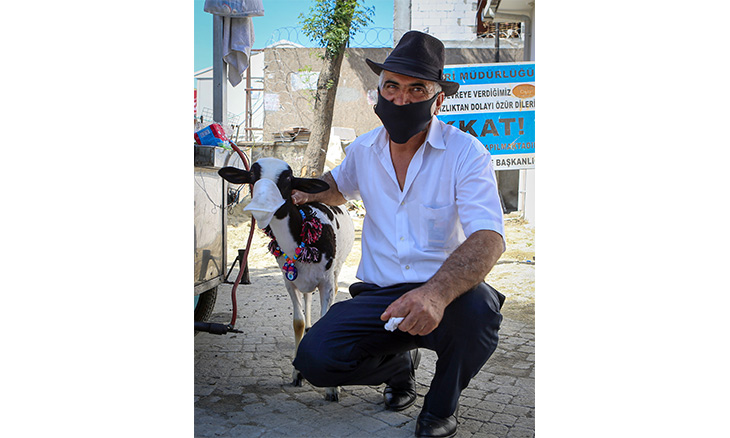 Sain said that he and three-and-a-half-months-old Boncuk have made a special connection and that he has no intention of getting rid of her.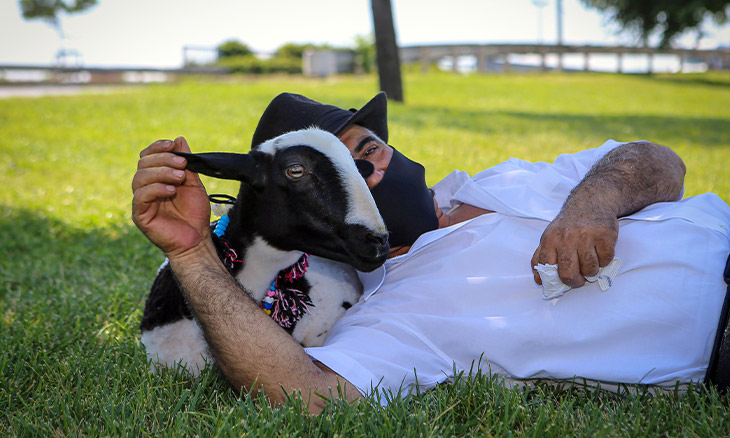 "If I threw myself into the ocean or off of a roof, she would do it too.