COVID-19 pandemic 'out of control in Turkey,' capital is 'infested'
Turkish Medical Association (TTB) Chairman Sinan Adıyaman said that the COVID-19 pandemic was out of control in Turkey, and urged restrictions to social mobility. The chairman said that the capital has had more than 2,000 daily diagnoses for a long time now.
Duvar English
The COVID-19 pandemic is out of control in Turkey, and Ankara should move to limit social mobility, Turkish Medical Association (TTB) Chairman Sinan Adıyaman said on a Fox TV broadcast on Sept. 8.
Although the Health Ministry has claimed a daily 1,400 to 1,600 cases in the capital Ankara for the past few weeks, this number has actually been above 2,000 for a long time, the chairman added.
"Public offices keeping regular work hours has really worsened the spread," Adıyaman said. "We're exhausted, all health workers are crying out."
Meanwhile, the number of COVID-19 patients in intensive care has been climbing too, but doctors are still working 36-hour shifts, an unconstitutional practice, Adıyaman said.
"This had to be done because of the pandemic's intensity," Health Minister Fahrettin Koca reportedly told the TTB Chairman in a meeting last week.
Health Minister Koca also said that he was unsure of whether Turkey would be able to obtain a sufficient supply of flu shots for the upcoming season, as there is a global shortage, Adıyaman noted.
The TTB Chairman urged the central government to work with localities to help control the pandemic, possibly quarantining patients in public facilities.
Ankara Mayor Mansur Yavaş said on Sept. 8 that the municipality was "infested with coronavirus," noting that a security guard he greeted that morning had since tested positive for COVID-19.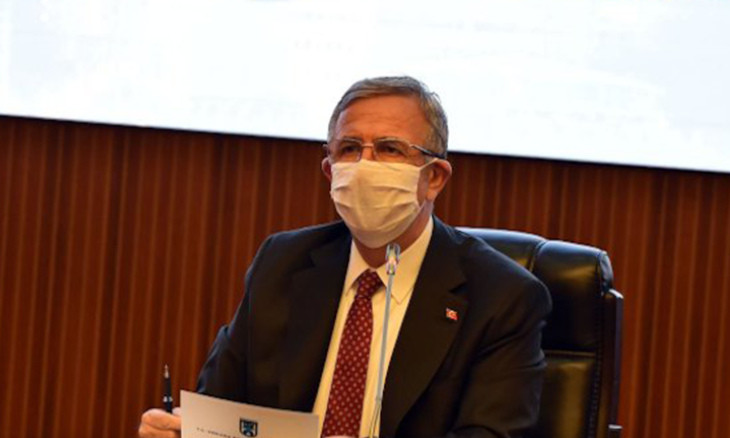 Ankara is doing everything for the contractor, not the pandemic