Adverts for fake 'three-hour' COVID-19 tests circulate Turkish capital
Adverts offering COVID-19 testing that yields results in three hours have been circulating Turkish capital Ankara as the city observed a spike in daily diagnoses and deaths. Meanwhile, legitimate laboratories say that no such test exists.
Serkan Alan / DUVAR
Adverts offering COVID-19 tests where the results are revealed within three hours have been spreading around Ankara, though legitimate laboratories say that such a test does not exist.
As hospitals in Ankara have become increasingly busy and overworked amid a spike in the city's number of COVID-19 cases, many people have turned to private hospitals and laboratories, which charge fees for the PCR or antibody tests.
Many people who have not shown symptoms for the virus but who have come into contact with those who have contracted it have complained that they are not being tested, and there have been reports that people have resorted to lying about having symptoms in order to receive the test.
The ads claim that the tests will grant approval for Turkish citizens to leave the country if they come back negative, and the price is listed at 365 TL. Upon calling the number on the flyer, the person on the other line directed Duvar to a private laboratory in Ankara.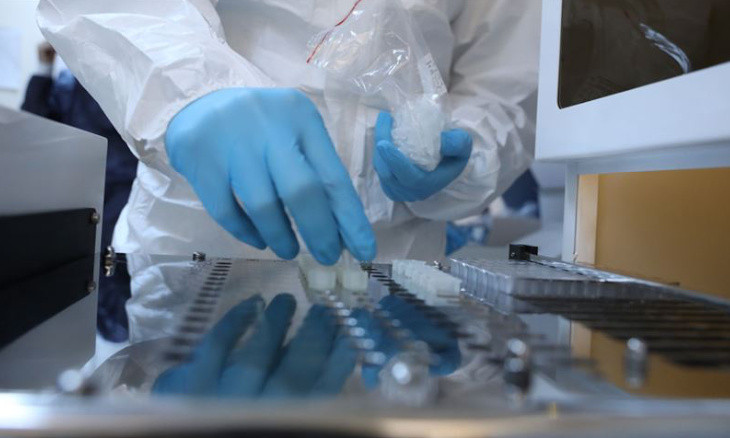 Resignations at Turkish Health Ministry follow controversy over unreliable COVID-19 tests