Suspension of schools in Turkey considered amid coronavirus fears
Turkish Health Minister Koca said on March 10 that he would meet with the country's education minister in the upcoming coming days and discuss temporally closing schools across the country. He also said that the Turkish presidency can publish a notice restricting civil servants' international travel except in obligatory cases.
Duvar English
Turkey's Health Minister Koca said on March 10 that he will talk with Education Minister Ziya Selçuk for the suspension of schools amid coronavirus fears.
He also said that civil servants will be banned from going abroad unless their travel is "compulsory."
"Unless their going abroad is compulsory, a presidential decree can be issued today against their travel," Koca said.
The minister made the remarks while addressing the Turkish Parliament's Health Committee.
Koca's remarks came after he earlier said that it's high likely that the coronavirus outbreak is in Turkey, although there are no confirmed cases so far.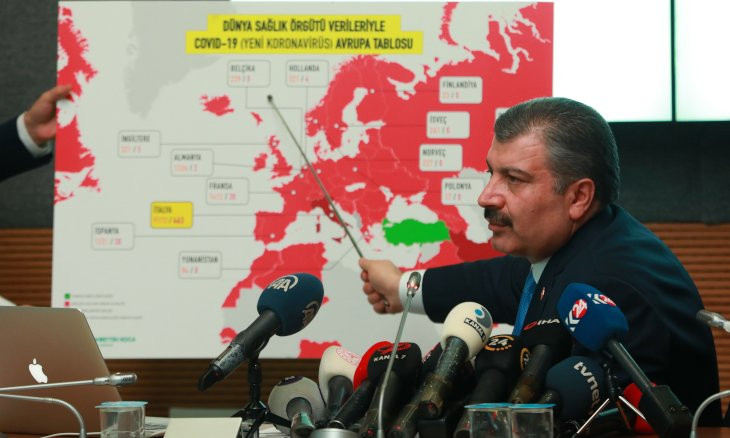 Coronavirus outbreak is highly likely in Turkey, health minister says
YÖK asks students, academic personnel to cancel abroad trips
Meanwhile, Turkey's Council of Higher Education (YÖK) has issued a circular asking university students and academic personnel to cancel their plans to go abroad if such travels are "not compulsory."
As for international congresses to be held in Turkey, YÖK asked the universities to delay such organizations if participants will most likely come from countries experiencing a major coronavirus outbreak. The council asked the Turkish universities to consider the option of "on-line meetings" instead of such congresses.
The council also advised the university managements to put up posters about the importance of personal hygiene across the campus premises.