Turkey moves to crack down on price-gouging amid coronavirus threat
Turkey's Financial Crimes Investigation Board (MASAK) has announced that it launched investigations into businesses that try to "unlawfully profit" from the fear of the spread of coronavirus, COVID-19.
Duvar English
Turkey's Financial Crimes Investigation Board (MASAK), under the Finance Ministry, has announced it launched investigations into some companies suspected to be charging customers unfair prices amid the coronavirus outbreak.
Investigations have been launched "into firms which are earning unlawful profits through unfair prices and stockpiling [the goods] with regards to some food items, basic necessities, hygiene products and some medical equipment," said a statement issued by MASAK on March 11.
Separately, the Trade Ministry announced on Twitter that citizens could file a complaint regarding "outrageous price increases" through its online application system called "HFA-bildirim."
Özellikle hijyen ürünlerinde fahiş fiyat artışlarıyla karşılaşan tüm vatandaşlarımız; HFA-bildirim uygulamasından şikayetlerini anlık olarak iletebilir.

IOS: https://t.co/NBZ2U3dgyM

Android: https://t.co/wuBBwikIaE

— T.C. Ticaret Bakanlığı (@ticaret) March 11, 2020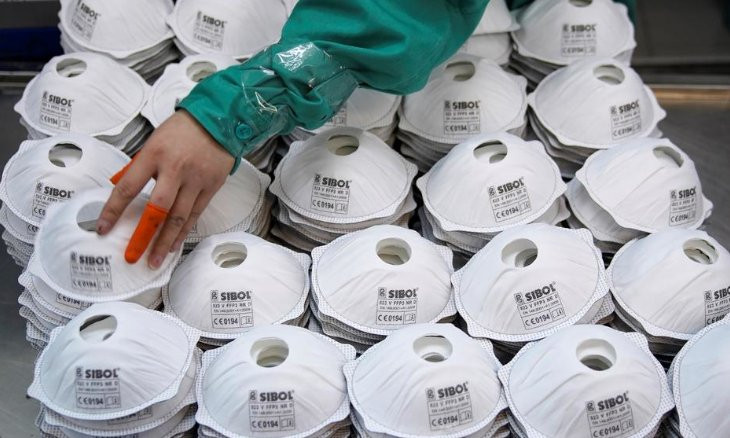 Turkish gov't to step in to regulate mask prices amid coronavirus outbreak
Trade Minister Ruhsar Pekcan said on March 11 that officials were monitoring the recent price increases, especially in sanitation products such as face masks and disinfectants, warning that price gouging on such products would not be tolerated.
"We also observe outrageous prices in food items. We will also do what is necessary for that issue. We will give no respite to opportunists," Pekcan said during a press meeting in the capital Ankara.
Following the announcement of Turkey's first confirmed coronavirus case early on March 11, many Turks rushed to supermarkets, beginning to stockpile essentials over fear that supplies will be affected by the spread of the virus.