German biotech company owned by Turkish scientist signs deal with Chinese pharmaceutical firm for coronavirus vaccine
A pharmaceutical company in Germany owned by Turkish scientist Prof. Uğur Şahin signed contracts with Chinese Shanghai Fosun Pharmaceuticals and U.S.-based medical giant Pfizer to work on a coronavirus vaccine. The Turkish-owned company owns all the rights to the product and will sell in China and abroad, they said.
Duvar English

A Germany biotech company owned by a Turkish scientist said they are partnering with a Chinese pharmaceutical company to develop a vaccine for the coronavirus that has reportedly infected close to 200,000 people worldwide as of March 17.

Based in the Mainz province of Germany, BioNTech is owned by Turkish scientist Prof. Uğur Şahin. Şahin said that his company had signed a contract with Shanghai Fosun Pharmaceutical (Fosun Pharma) to work on a "BNT 162" vaccine for the novel coronavirus.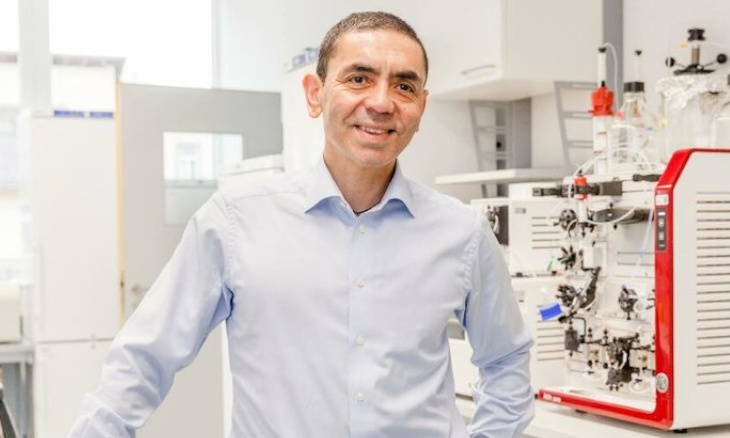 "Fosun Pharma shares our goal of swift action to prevent the spread of the coronavirus, and has extensive experience in developing for the Chinese market, along with a wide network," BioNTech said in a statement March 17.

Clinical trials for the BNT 162 shot will begin by the end of April, BioNTech said.

The two companies will reportedly collaborate on developing the shot, the clinical trials and the marketing of the finished product in China.

While Fosun Pharma will sell the product in China, BioNTech will own the rights to the vaccine in all other international markets.

Pfizer to sell the vaccine outside of China
BioNTech also signed a deal with U.S.-based Pfizer for sale of the vaccine outside of China.

Fosun Pharmaceuticals will buy 0.7% of BioNTech's stock for $50 million and pay the company $85 million upfront for research and development.

Founded in 2008, BioNTech creates "individualized cancer treatment," and went public on the NASDAQ in October 2019, raising a valuation of $150 million.