Turkey reports second death from coronavirus as cases surge to 191
Turkey reported its second death from coronavirus late on March 18, as the number of cases in the country rose to 191. The second victim was a 61-year-old male, Health Minister Fahrettin Koca said.
Duvar English
Turkish Health Minister Fahrettin Koca announced late on March 18 that a second person in the country has died of the novel coronavirus. The patient was a 61-year-old male, Koca said.
The number of cases in the country rose to 191 from 98 a day earlier, the minister said on Twitter.
"The test results today show that measures are very necessary. There are 93 new diagnosed cases for which treatment has begun," Koca wrote.
61 YAŞINDA erkek bir hastamızı kaybettik. Kendisine Allah'tan rahmet diliyorum. Bugün sonuçlanan testler, tedbirlerin çok zorunlu olduğunu gösteriyor. Tanı konup tedavilerine başlanan 93 YENİ VAKAMIZ var. Hasta sayımız 191'e ulaştı. Riskin önünü birlikte keselim.

— Dr. Fahrettin Koca (@drfahrettinkoca) March 18, 2020
Turkey had reported its first death related to the coronavirus pandemic early on March 11.
Koca had told a news conference that a 89-year-old male died after contracting the virus from an employee who had "contacts with China," where the new coronavirus was first detected late last year.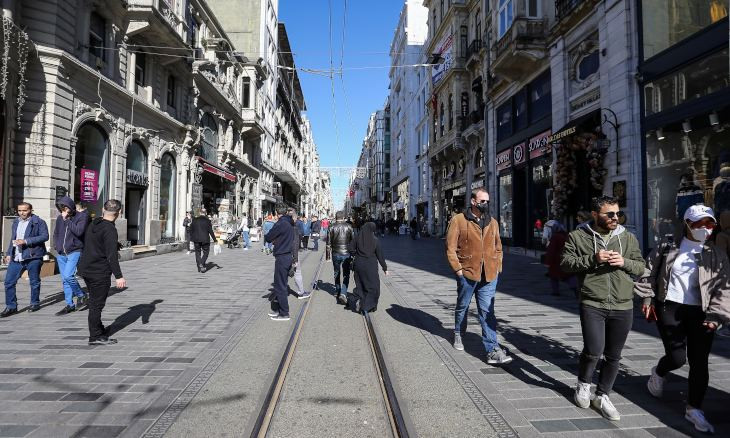 Erdoğan unveils $15 billion lifeline for economy to offset coronavirus impacts
On March 18, President Recep Tayyip Erdoğan advised citizens not to leave home unless necessary for three weeks and to minimize social contact until the threat of coronavirus recedes.
"None of our citizens must leave their homes or get in contact with anyone, unless absolutely necessary, until the threat disappears," he said.
"No one has the right to put the whole society's health at risk due to their selfishness or negligence. All of us has a responsibility of making sacrifices for the well-being and peace of the society," Erdoğan said.
Turkey confirmed its first case of the coronavirus early on March 11.
Since then, the government has taken a series of precautions against the spread of the virus, including shutting down schools, universities, bars, nightclubs, cinemas, cafes, spas, amusement parks and swimming pools.