Turkish Medical Association releases explanatory videos for healthy individuals, coronavirus patients, caretakers
The Turkish Medical Association released two explanatory videos on how to prevent the spread of coronavirus. One speaks to civilians, the other to healthcare professionals. Amongst other things, Prof. Özlem Kurt Azap, a member of the TTB Coronavirus Inspection Group, says civilians should only wear masks if they are infected, or in contact with coronavirus patients.
Duvar English
The Turkish Medical Association (TTB) released two videos on March 18, one to inform individuals who are pre-diagnosed or infected with coronavirus and another for their caretakers.
The ways to prevent spreading the coronavirus are essentially the same as those you would take to prevent the spread of any respiratory disease, TTB Coronavirus Inspection Group Member Prof. Özlem Kurt Azap said in the video for possibly infected people.
Beyond noting the importance of avoiding human contact as mush as possible, Azap also suggested preventative measures for civilians for whilst socializing.
"Only individuals infected with the coronavirus need to wear masks. Healthy individuals should only wear masks if they come into contact with coronavirus patients," Azap said in the video.
He also said that masks should be removed by pulling off the strings and avoiding contact with the interior and exterior parts of the cloth.
A simplecloth mask is enough for protection, Azap noted, adding thatheavy-duty masks like the N95, FFP2 and FFP3 that have air filtersshould be reserved exclusively for healthcare professionals.
Plastic gloves shouldn't be used by civilians, as they may spread the virus further if not used properly, Azap noted.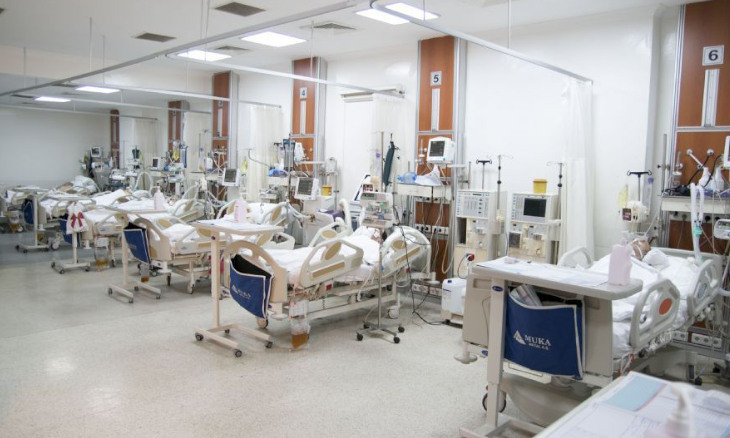 Capacity of intensive care units under scrutiny amid increase in coronavirus cases in Turkey
In thevideo for medical workers, Azap explained the procedures forHealthcare professionals entering the room of a patient diagnosedwith or suspected to have contracted coronavirus.
First, they should use hand sanitizer, then put on their apron, then a face mask, goggles and finally, gloves, Azap said.
To entera patient's room, surgical mask suffice, Azap said, butprofessionals should switch to filtered masks whilst performingoperations on patients.