Football federation head under fire for not suspending league after Fatih Terim tests positive for coronavirus
Turkish Football Federation head Nihat Özdemir came under fire on social media after Galatasaray coach announced that he tested positive for coronavirus. Terim was one of the most vocal figures in the Turkish football scene about the need for the suspension of the league. Before the suspension decision was announced on March 19, the matches were played without fans in attendance.
Neşe İdil / Duvar English
Thousands of people have slammed the head of Turkish Football Federation (TFF) for not suspending the league after Galatasaray coach Fatih Terim said that he was tested positive for coronavirus (COVID-19).
"According to test results today, my coronavirus results came out positive. I'm in safe hands in hospital. Do not worry," Terim wrote on his Twitter account late on March 23.
The incident prompted fury on social media, with thousands of people calling for TFF head Nihat Özdemir to leave his post.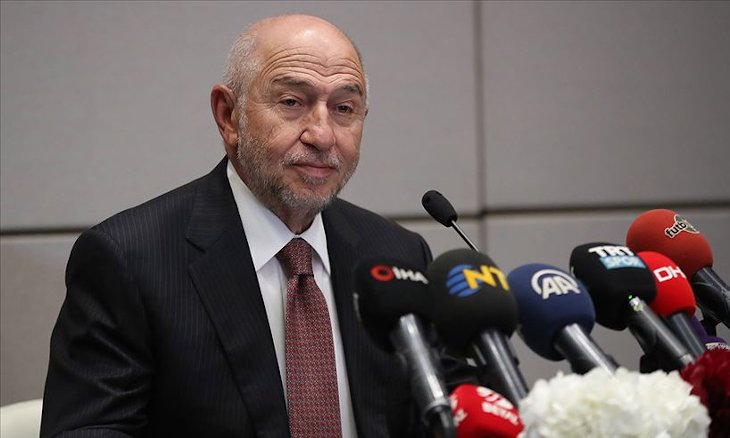 Turkey became one of the last countries to suspend its football leagues - the Super League, TFF First League, TFF Second League and TFF Third League - over the spread of the coronavirus pandemic.
Before the suspension decision was announced on March 19, the matches were played without fans in attendance.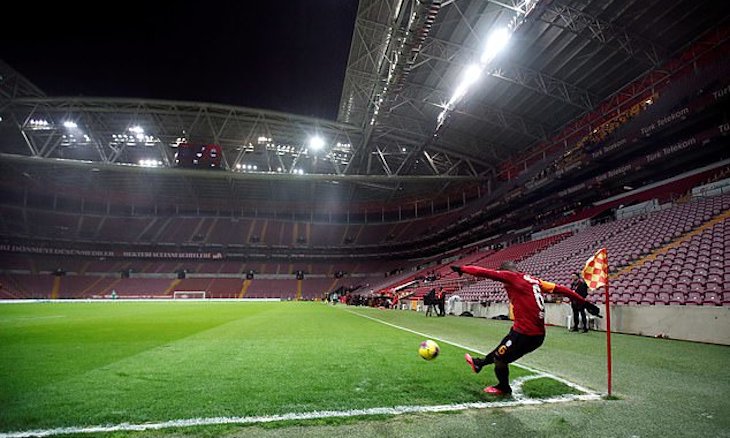 The late suspension was criticized on social media by a number of footballers, with Trabzonspor midfielder John Obi Mikel saying, "There is more to life than football."
"I do not feel comfortable and don't want to play football in this situation. Everyone should be home with their families and loved ones in this critical time. Season should be cancelled as the world is facing such turbulent times," Mikel wrote on Instagram last week, which was followed by the termination of his contract through mutual consent.
Galatasaray striker Radamel Falcao commented on Mikel's post, saying, "You are right John. The life is more important than football."
"We also have families," he later said.
Kayserispor midfielder Bernard Mensah, Göztepe midfielder Alparslan Öztürk, Denizlispor defender Olcay Şahan, Sivasspor midfielder Mert Hakan Yandaş, Galatasaray goalkeeper Fernando Muslera, Yeni Malatyaspor goalkeeper Fabien Farnolle and Antalyaspor midfielder Yekta Kurtuluş were among the players who criticized the TFF on social media for not suspending the league.
Terim, meanwhile, criticized the TFF during a press conference on March 15.
"Why are the lives of my children not important? Declare the team you want as champions, we should not play if someone will be harmed," Terim said - but to no avail.
Koronavirüs test sonucu pozitif çıkan Fatih Terim geçen hafta Futbol Federasyonunu salgın tehlikesine karşı maçları hangi bilimsel bilgiye dayanarak iptal etmediği konusunda eleştirmişti. pic.twitter.com/UnmR3wcVPf

— Büyükşehir Çalışıyor ? (@tcbuyuksehir) March 23, 2020
Özdemir came under fire on Twitter after Terim said that he tested positive for the virus on March 23, with thousands slamming the fact that he ignored all the warnings on the issue by making the league continue behind closed doors.
Main opposition Republican People's Party (CHP) deputy leader Yıldırım Kaya was among those who criticized the TFF and Özdemir, saying that he will file a criminal complaint against those responsible for the situation.
"I called for the suspension of the matches, but Özdemir said, 'They won't be suspended but will be played behind closed doors,'" Kaya tweeted on March 23.
Basın açıklaması yaptım, Gençlik ve Spor Bakanına Soru önergesi verdim, tehlikeye dikkat çektim, maçlar ertelensin dedim.

TFF Bşk. Nihat Özdemir, "Maçlar ertelenmeyecek seyircisiz oynanacak" dedi.

Sorumlular hakkında suç duyurusunda bulunacağım.#fatihterim #tffistifa https://t.co/X3fFL7DI3S

— Yıldırım Kaya (@yildirimkaya40) March 23, 2020
Özdemir was not alone in defending the continuation of the league, with Galatasaray chair Mustafa Cengiz and Trabzonspor chair Ahmet Ağaoğlu supporting the TFF's decision.
"Football is the one thing in Turkey that allows people to get rid of their stress, to entertain themselves and to occupy their minds," Ağaoğlu said while wearing a mask against coronavirus.
"If they suspend the league for a long time, in a month from now there won't be enough judges to rule on all the divorce cases," he also said.
"Why should the league be suspended? The issue was not on the agenda until two days ago," Ağaoğlu added.
Cengiz had a similar stance, asking "How can people stop their social lives immediately?"
"Panic is contagious. One person was tested positive and the situation turned into a mess. Our stadium will be disinfected. No one should be panicked," Cengiz said on March 12.
"Beşiktaş fans can come to our stadium," he also said before the March 15 game between the teams.
Following Terim's announcement, Beşiktaş footballers and staff were also scheduled to undergo coronavirus tests.
Earlier on March 23, Galatasaray also confirmed that its Vice Chairman Abdurrahim Albayrak also tested positive for coronavirus.
Galatasaray footballers shared pictures of Terim on social media in support of their coach.