More people in Turkey worried about unemployment than about coronavirus pandemic
More Turkish residents aged 18 to 35 are worried about losing their jobs than they are about the coronavirus, a survey conducted by private pollsters. Some 68 percent said they are worried about unemployment, while 63 percent said they are worried about the pandemic.
Duvar English
More people in Turkey are afraid of becoming unemployed amid the coronavirus pandemic than fear the virus itself, a survey conducted by private pollsters Strateji Co and ERA Research revealed.
The survey, conducted between March 19 and March 21 in 12 cities, revealed that some 68 percent of the 406 participants, aged 18 to 35, said they were concerned about themselves or someone in their family losing employment.
Meanwhile, a mere 63 percent said that they were concerned about the coronavirus pandemic. However, this number is up from a survey conducted the previous week, when concern over the virus was recorded at 37 percent.
The portion of participants that feel well-informed about the coronavirus outbreak has also grown by 14 percent, to 79 percent, compared to a survey conducted between March 12 and March 14, when the number was at 65 percent.
Trust in Health Ministry, approval rates surge
Turkey's Health Ministry and Health Minister Fahrettin Koca were polled as the most reliable source of information about the coronavirus outbreak, with 51 percent of respondents finding the Health Ministry's information reliable.
The portion of participants that trust Koca and his ministry grew by 13 percent from the March 12-14 poll.
In addition, support for Minister Koca grew by 15 percent over the past week, to a total of 80 percent.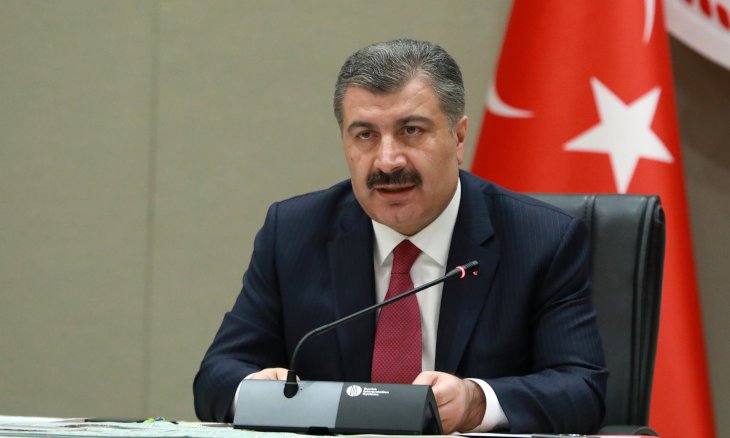 While 56 percent found the government's precautions against coronavirus sufficient, 26 percent said they found the provisions lacking.
On average, participants estimated that the current preventative measures would last four months.
Television remained the most popular source of information, at a whopping 81 percent.