Turkey's social services authority gives seniors 19 tips about COVID-19
Turkey's Family, Labor and Social Services Ministry released 19 tips for citizens over 65 to help protect themselves from Covid-19. While many of the items are basic hygiene protocol, number 14 did tell seniors to "maintain a positive attitude."
Duvar English
Turkey's Family, Labor and Social Services Ministry released nineteen suggestions for persons over 65 to protect themselves from COVID-19, most of which are basic hygiene guidelines.
Turkey imposed a partial curfew on March 21 for citizens over the age of 65 and those with chronic diseases.
Number one on the list was to cover one's mouth with a single-use tissue while coughing or sneezing, and to use the inside of one's elbow if one doesn't have a tissue.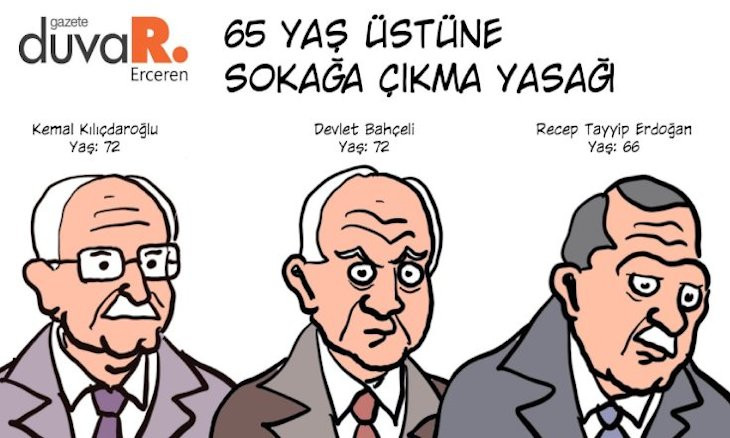 Social media users in Turkey point to politicians' ages after country imposes curfew on elderly
Number two was to wash hands with soap and water for at least 20 seconds and to use alcohol-based disinfectants if washing hands isn't an option.
Number three and four were to avoid touching the mouth, nose and eyes with one's hands and to "watch personal hygiene," especially concerning the mouth and the hands.
Number five said to air out one's living spaces often and number six was to avoid spending long hours in front of the TV without moving.
Number seven recommended being active in the house and to engage in new hobbies.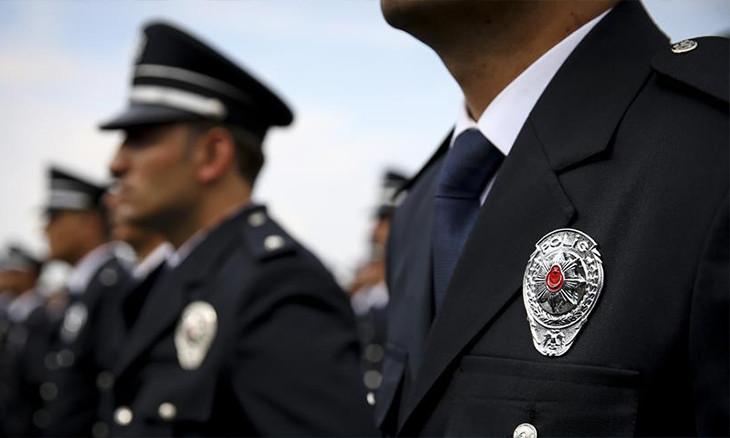 Police officer suspended for yelling at senior citizen about violating coronavirus curfew
Number eight suggested asking other people for help if one needed anything done outside the house.
Number nine advised against cigarettes, alcohol and other tobacco products and to take special care with this if one suffers from respiratory illnesses like asthma.
Number ten said to call the Health Ministry's COVID-19 hotline at 184 if one has cold symptoms and to consult with health workers about whether one should seek medical help.
Number 11 said to go to the nearest health clinic with a mask on if one is experiencing a cough, fever or shortness of breath.
Number 12 told seniors to drink plenty of water, unless one has a condition that requires them to avoid this.
Number 13 said to watch one's sleep schedule and number 14 said to "maintain a positive mood."
Number 15 said to avoid having visitors in the house and to use the phone instead.
Number 16 reminded older citizens that they can use "Digital Turkey Platforms" for public services.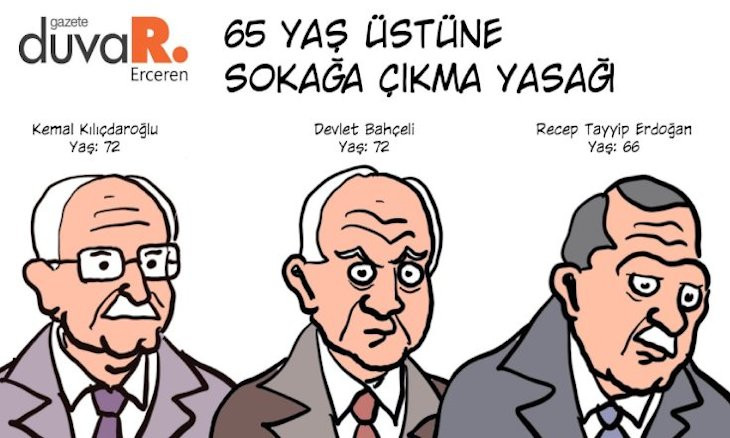 Social media users in Turkey point to politicians' ages after country imposes curfew on elderly
Number 17 noted that all citizens who are retired can get their retirement pensions delivered to their homes if they apply for this on the e-government web portal.
Number 18 reminded senior citizens that the social security institution has temporarily removed the requirement for prescriptions on their medication.
Number 19 told readers to follow official statements on the outbreak and to comply with preventative measures.
As those aged 65 and above are at a higher risk of coronavirus-related complications, Turkey's Interior Ministry currently has a curfew on the age group.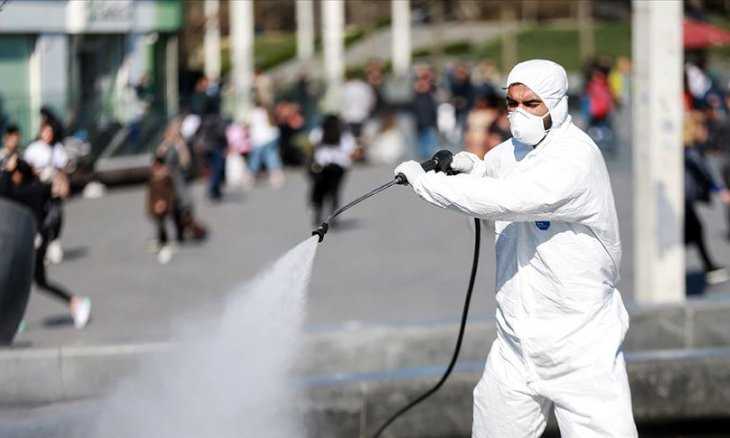 Turkey facing 'a critical week' to curb virus spread, says member of Coronavirus Committee