Almost all coronavirus patients in Isparta are Umrah pilgrims, says AKP deputy
AKP deputy Recep Özel wrote on Twitter that 245 of 268 coronavirus patients in Turkey's western province of Isparta were pilgrims who were placed in the province's student dormitories as part of quarantine measures. Just minutes later, Özel deleted his tweets.
Duvar English
Recep Özel, a deputy representing the western province of Isparta from the ruling Justice and Development Party (AKP), said that out of 268 coronavirus cases in the province, 245 were pilgrims who recently returned from Saudi Arabia.
Özel's comments came after Health Minister Fahrettin Koca shared province-based data regarding coronavirus infections throughout Turkey earlier on April 1. Koca said there were 268 coronavirus patients in Isparta.
"As our Health Minister announced, there are currently 268 coronavirus cases in our province, but 245 of these cases are our citizens whom we are hosting upon their returning from Umrah pilgrimage. Isparta is a city used as a quarantine center for those returning from pilgrimages due to the potential stemming from KYK [government supported] dormitories," Özel wrote on Twitter.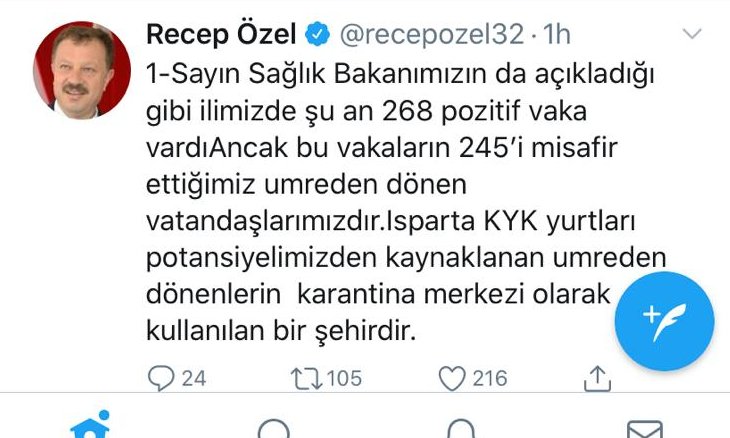 The remaining 23 patients are other citizens who went abroad due to different reasons, Özel also wrote in a separate tweet.
Just minutes later, Özel deleted his tweets.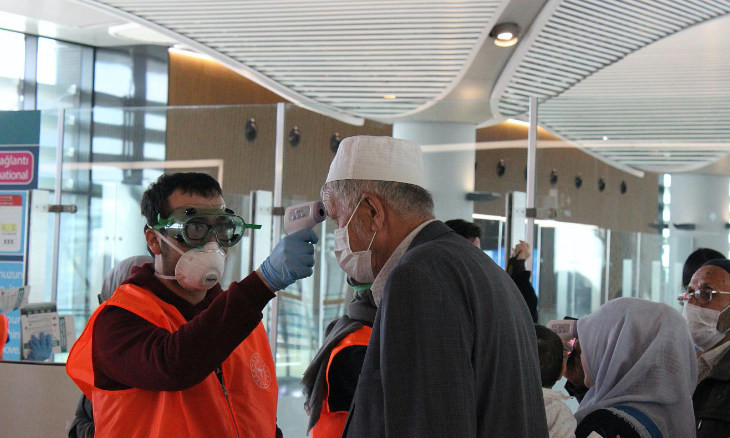 Turkey quarantines thousands of pilgrims in student dormitories over coronavirus
On March 15, Turkey quarantined thousands of pilgrims returning from Saudi Arabia after more than a dozen cases of coronavirus were reported.
The returnees were placed at student dormitories belonging to the Higher Education Loans and Dormitories Institution (KYK) in various Turkish cities, one of which was Isparta.
Umrah refers to pilgrimage rites carried out in the holy cities of Mecca and Medina throughout the year, and is separate from the annual week-long haj, which typically draws 2 million Muslims from around the world.