Turkey imposes curfew for youth, makes mask usage obligatory in public places
Turkey has taken a series of new measures to curb the spread of the novel coronavirus, as the death toll hit 425. The country has imposed a curfew for citizens younger than 20 years of age and has made mask-wearing in public areas compulsory.
Duvar English
Turkey declared a curfew for people younger than 20 years of age, effective as of midnight on April 3, as part of measures against the coronavirus outbreak, President Recep Tayyip Erdoğan said.
The government has also made wearing a mask mandatory in crowded public places, in public transport, grocery stores and workplaces to contain the virus, Erdoğan said, adding that the borders of 31 cities will be shut down for all vehicles, excluding transit passage and essential supplies such as food, medical and sanitary products.
"We have decided to bring partial curfew into effect for people under the age of 20 as of midnight Friday," Erdoğan told a news conference.
"The shutdown of city borders will be in effect for 15 days initially, however this period can be extended if necessary," he said.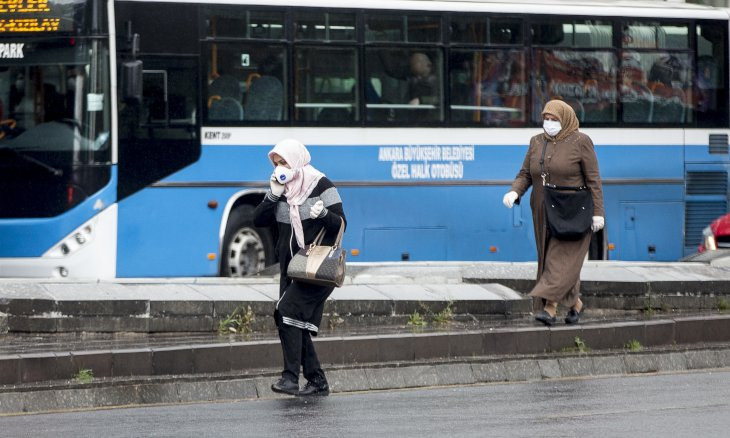 Turkey's coronavirus death toll hits 425, total cases 20,921
Following the new measures, the Istanbul Metropolitan Municipality announced that only those wearing masks will be allowed to use the city's public transportation system.
"As of tomorrow, passengers who are not wearing masks will not be allowed to board on buses, subway trains, metrobuses and city line ferries. We have no doubt that Istanbulites will be sensitive regarding this issue," Murat Ongun, spokesperson of the municipality, wrote on Twitter on April 3.
The government has halted all international flights, limited domestic travel, closed schools, bars and cafes and suspended mass prayers to counter the outbreak. But people are still going to work, as Erdoğan seeks to sustain economic production and exports.
In March, Turkey ordered elderly citizens, over 65, and those with chronic diseases to stay at home.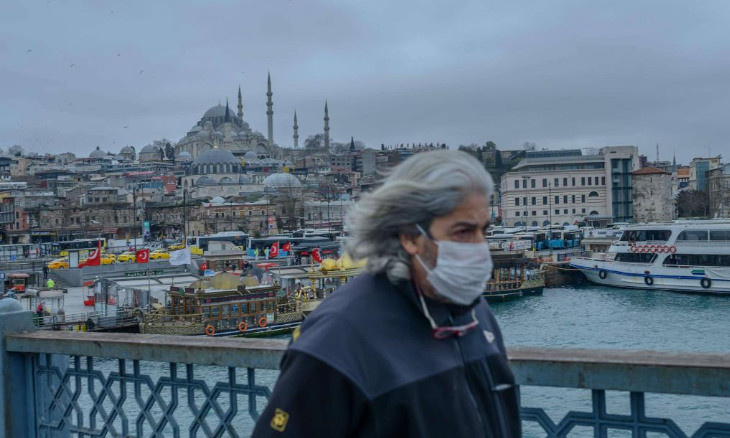 Ban on private vehicles in Istanbul, extension of curfew to less than 18 years old on the horizon
Erdoğan's comments came after Health Minister Fahrettin Koca earlier that the country's deaths from the coronavirus increased by 69 to 425, as the number of confirmed cases rose by 2,786 to 20,921.
During a press conference, Koca said that the Health Ministry's Science Coronavirus Committee had suggested more tightened measures to curb the spread of the virus in especially "risky areas" and this issue had been conveyed to Erdoğan.
The number of newly infected people from a single coronavirus case is 16 on average in Istanbul, Koca said, adding that the "mobility of the young population is one of our weakest points."
"There is a need for more tightened measures to limit the inter-city mobility. The mobility on the streets, especially in Istanbul, has not come to the desired level," Koca said.