Muslims should still fast during Ramadan despite coronavirus, says Turkey's top religious body
Turkey's top religious body, Diyanet, has said that fasting during the month of Ramadan is a religious duty which cannot be deferred due to the coronavirus epidemic. It said in an official statement that there is no scientific evidence of a link between fasting and contracting the virus.
Duvar English
Muslims should fast during Ramadan regardless of the coronavirus outbreak, Turkey's Directorate of Religious Affairs (Diyanet) said, amid concerns that the epidemic would affect the Islamic fasting month.
The Diyanet said in a written statement on April 14 that there is no scientific link between "fasting and spreading of the virus" as long as the individual is healthy.
"According to information received from field experts, fasting undertaken by healthy individuals does not pose a special risk in terms of spreading of the virus. Also, there is no medical evidence that fasting adversely affects the immune system; on the contrary, there are scientific publications that fasting has a positive influence on the immune system," the Diyanet said.
The statement came amid debate whether the coronavirus epidemic will affect Ramadan, which is set to begin on April 24 and end on May 23.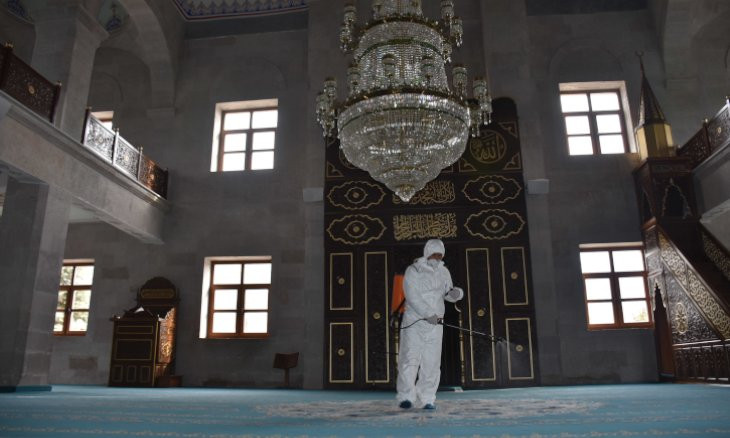 Turkey suspends mass prayers in mosques to halt virus spread
In March, Turkey cancelled all congregational worship, including Friday prayers, in mosques and masjids until the danger of coronavirus passes.
Diyanet head Ali Erbaş had said at the time that there was a great danger that the virus could spread if prayers in congregation continue.
Mosques are still open to worshipers for individual prayer -- but collective praying is not allowed.
Diyanet's statement came just hours before Health Minister Fahrettin Koca announced that Turkey's death toll from the coronavirus rose by 107 to total 1,403 and new confirmed cases rose by 4,062 to bring the country's total to 65,111.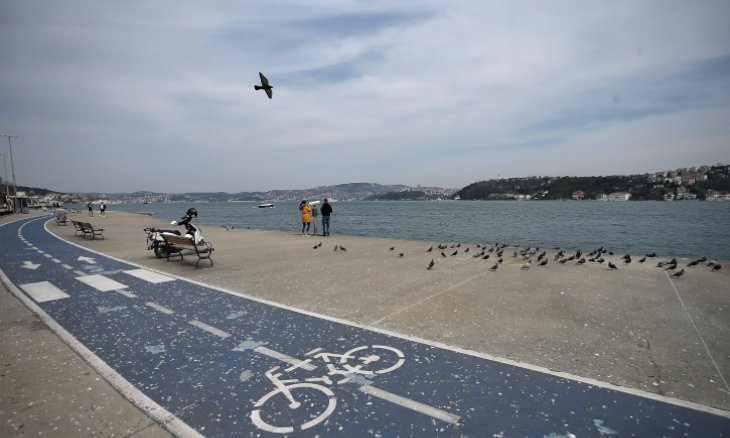 Turkey's daily coronavirus death toll jumps over 100 for the first time