Turkey's coronavirus death toll rises to 2,140 with 90,980 cases
Turkey's death toll from the coronavirus rose by 123 to total 2,140 and new confirmed cases rose by 4,674 to bring the country's total to 90,980, Health Minister Fahrettin Koca said on April 20.
Duvar English
Turkey's confirmed cases of the COVID-19 disease increased by 4,674 in the past 24 hours, and 123 more people have died, taking the death toll to 2,140, Health Minister Fahrettin Koca said on April 1-20.
The total number of cases in the country stood at 90,980, he said, the highest total for any country outside Europe or the United States. The number of tests carried out over the past 24 hours stood at 39,703, the minister said.
Bugün 1454 hastamız daha şifa buldu. En az virüs kadar ısrarcı olmalıyız. Bu savaşı; sağlık ordumuzun özverisi ve tedbirlere bağlılıktaki ısrarımızla kazanacağız.https://t.co/RVlhe7786O pic.twitter.com/9THb7A70D9

— Dr. Fahrettin Koca (@drfahrettinkoca) April 20, 2020
So far, a total of 13,430 people have recovered and been discharged from hospitals, while 1,454 patients were discharged on April 20 only, Koca wrote on Twitter.
The minister announced the figures shortly after President Recep Tayyip Erdoğan said that Turkey will impose a curfew between April 23-26 in 30 major provinces and the northern province of Zonguldak to stem the spread of the virus.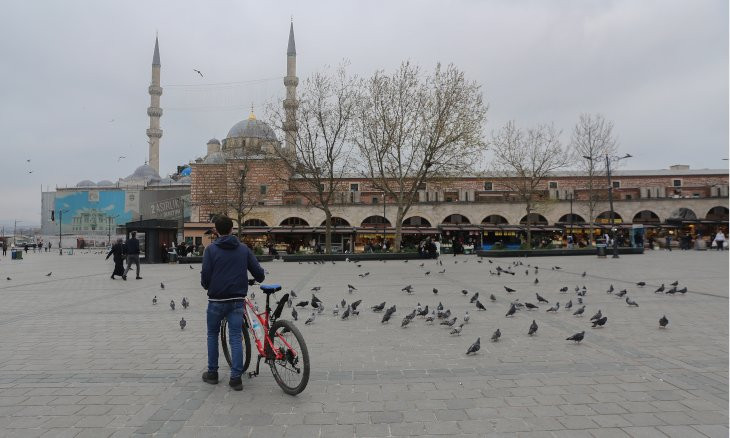 Turkey to impose curfew between April 23-26 in 31 provinces