Turkish traveler trapped in Argentina amid coronavirus pandemic
Gözde Orgun had just two months left on a nearly two-year long journey around South America before returning to Turkey when the global coronavirus epidemic erupted. She was stuck with her travel companion and their dog in the mountainous Patagonia region of Argentina as curfews were quickly imposed.
Serpil Kurtay

Gözde Orgun had just two months left on a nearly two-year long journey around South America before returning to Turkey when the coronavirus pandemic erupted. She was stuck with her travel companion and their dog in the mountainous Patagonia region of Argentina as curfews were quickly imposed.

Gözde had been working for a tech company in San Francisco for five years when she and her friend Alex, a French national who also had moved to the United States for his job, made a radical decision.

Tired of the cycle of an annual two-week vacation that only enabled them to visit their families in their home countries and which prevented them from seeing the rest of the world, Gözde and Alex quit their jobs and embarked on a van journey from California to South America in August of 2018.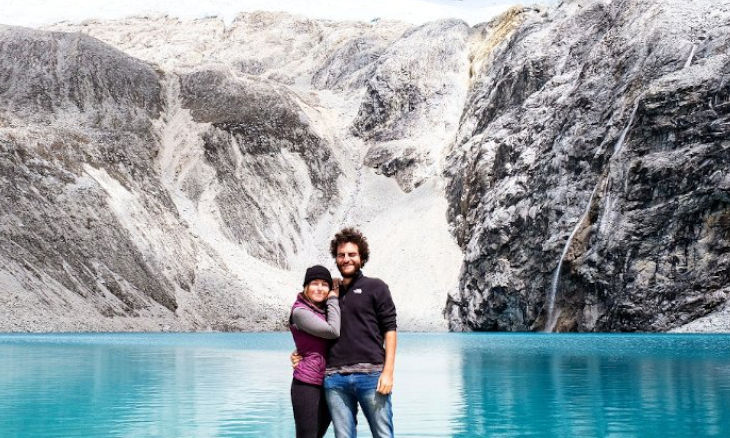 Right at what they thought was the tail end of their adventures, the first case of coronavirus was announced in Argentina on March 14, and the country quickly took action in the next several days, imposing curfews, banning intercity transportation, cancelling international flights and closing land borders.

"The rules are strict, they are making our lives difficult but during this process the increase in cases in Argentina has been very slow. For that reason, we aren't complaining but appreciate the strict measures that the country has taken. The number of cases is 3800 and the death toll is 192 (as of April 27)," Gözde said.

The sweeping measures resulted in panic in those early days, and Gözde said that a baker told them to "go back to where you came from" when they tried to buy bread, while the owner of a café said to "get in your car and get out of here" when they were standing in front of his café to use its internet connection.

"Don't get me wrong, Argentinians are the sweetest, most helpful people that we have met on our 21-month trip. But people weren't able to comprehend the wave of panic that came with the virus, which really scared them," Gözde said.

The couple, along with another group of Canadians traveling in vans, aimed to reach the town of El Calafate, a 220 kilometer distance, and take a flight to the capital of Buenos Aires. They stopped for the night 60 kilometers away from the town, and learned the next morning of the curfews and travel cancellations. Gözde contacted the Turkish embassy and Turkish Airlines, and while preparing the documents to enable her dog Lokum to travel with her, she was informed that Turkey had banned the entrance of animals from outside of the country.
Their Canadian friends also faced difficulties leaving the country. That, coupled with the fact that Gözde could not take Lokum with her to Turkey prompted her to stay in Argentina for the time being. The last flight out of Buenos Aires was on March 25, and they would not have been able to make it anyway.

At that point, their van was camped near a lake with no facilities and they only had enough food and water for a few days. When their supplies ran out, they called police in El Calafete and told them that they intended to travel to the town but did not want to break the laws. The police told them that they absolutely were not allowed to travel or enter the town.

"Were we supposed to starve? After we informed the consulate of our situation, we were just about to hit the road when a vehicle approached us. It was the owner of a farm located 5 kilometers away. His name was Marcelino and he asked us if we needed any help and if we were aware of the quarantine situation in Argentina," Gözde said.

She told him that police informed them that they would not be allowed entrance into town but that they were running out of food and wanted to try their luck. Marcelino told her that they definitely would not be allowed in, and said to wait. He returned with dried legumes, vegetables, fruits, bread, and even a large frozen leg of sheep, as well as a bag of dog food for Lokum, a gesture of kindness which brought Gözde to tears.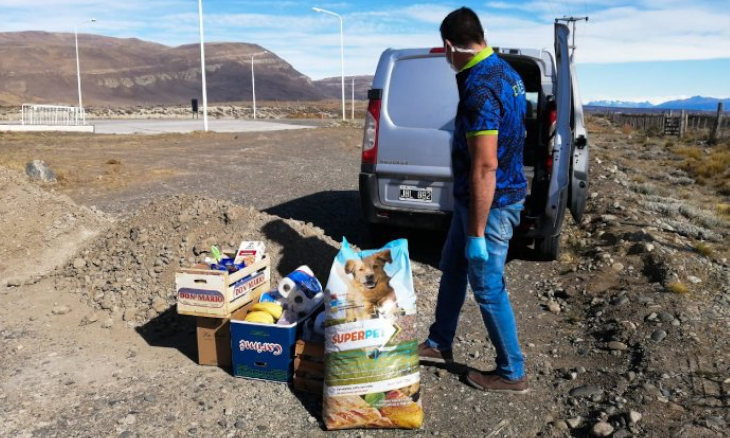 The food that Marcelino brought lasted 10 days, and they eventually hit the road for El Calefete, but were stopped by police and told they would not be allowed to enter. Still, they were able to get food from a market and return to the edge of the lake where they were previously staying. The next day, a journalist from El Calefete who had permission to travel got in touch and said that they wanted to do an interview. The report on their situation was published in newspapers and broadcasted on television, resulting in a storm of attention from the public, concerned that the pair would be trapped in the fast-approaching Patagonian winter, as El Calefete is in the heart of the mountainous region near the tip of the Southern Hemisphere.

This led the local authorities to decide to allow them to enter the town, and they were given space in a camp with access to hot water, where they stayed for two weeks, not leaving the van as the weather began to get cold.

On April 17, Gözde heard the news that Turkey was planning on rescuing 25,000 citizens from abroad. The consulate told her to go to Buenos Aires right away, and she made the difficult decision to leave Alex and Lokum behind, making the long journey from the south of the country to the capital. However, upon arriving in Buenos Aires, Gözde found out that Argentina was not on the list of countries where rescue operations were being conducted and she would not be leaving.

Gözde is currently staying in an Airbnb that she rented in Buenos Aires with two other Turkish nationals, where she is trying to get the attention of the Turkish authorities.

"I can't reach my family in Turkey, nor can I see my travel companion or my dog. Not just in Argentina, there is no rescue or return operation in South America whatsoever. We are trying to draw attention to this region. I hope that in a short time we will be able to reunite with our families," Gözde said.

Gözde has an Instagram account where she is trying to raise awareness about her situation. The most recent post on April 30 is a picture of her and Alex with the caption "If only we could wake up one morning and say that this was a bad nightmare that is now over."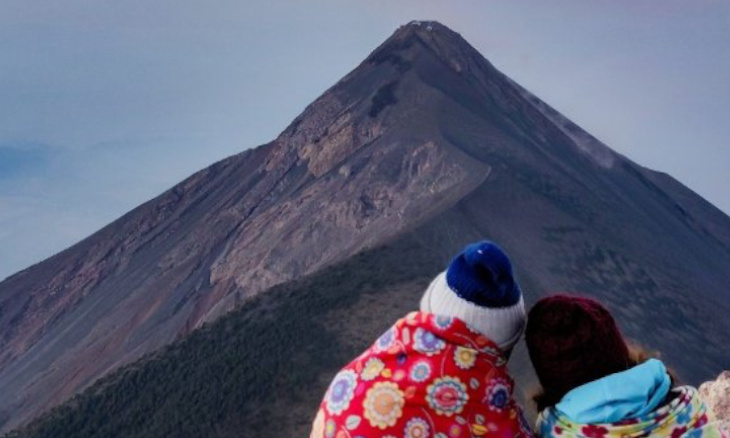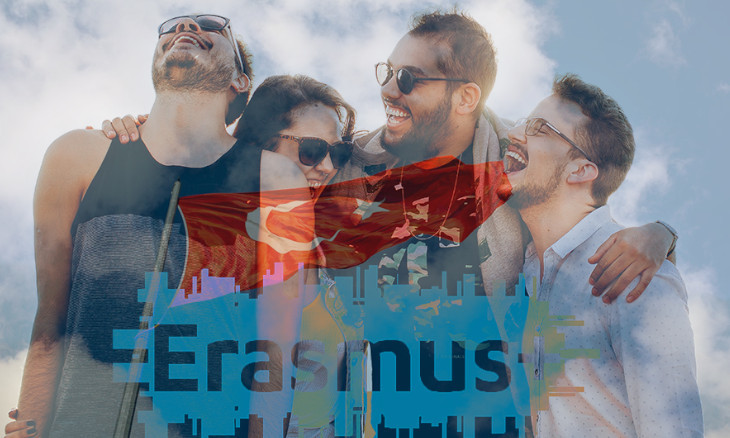 Turkish students studying abroad find themselves in limbo amid coronavirus panic