A 'healer' in central Anatolian town has spread COVID-19 to people via her rituals
A woman known as a 'healer' in the central Anatolian province of Kayseri reportedly contracted the novel coronavirus, and subsequently spread it during her healing rituals. This resulted in a quarantine of those who visited her neighborhood. The Kayseri Medical Chamber issued a statement warning residents to avoid the so-called "healer."
Duvar English

A woman known as a 'healer' in the central Anatolian province of Kayseri reportedly contracted the novel coronavirus, and subsequently spread it during her healing rituals. This resulted in a quarantine of those who visited her neighborhood, according to local news reports on May 13.

"A section of one of our older districts that is partially under quarantine was first exposed to the virus by a bus driver. Among those who spread it is a woman who is known for her practice involving 'reading and taking a deep breath'. People in the neighborhood who do not want to contract the virus are visiting this woman and requesting this technique," said Veli Altınkaya, a local journalist who is the chairman of the Kayseri Journalists' Society.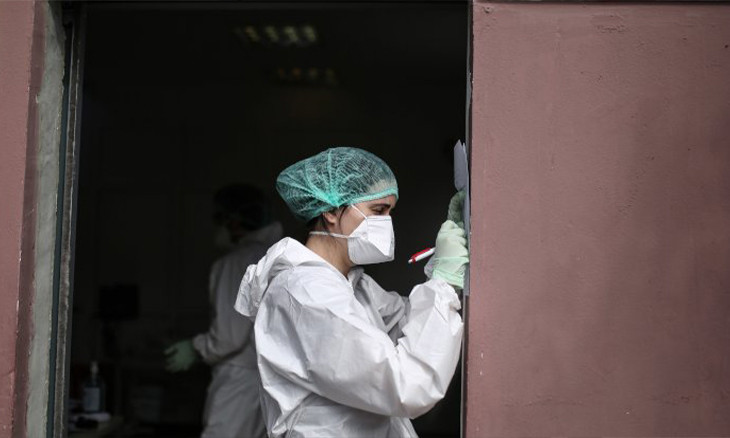 Mass wake ceremony in southeastern Turkey leads to jump in COVID-19 cases
"When this women reads and blows a deep breath it spreads to this big neighborhood, is that good? What should I say to those who don't stay home and don't wear masks and who expect hope from this woman?" Altınkaya added.

Following the news, the Kayseri Medical Chamber issued a statement telling residents to avoid the so-called "healer."

Man attempts to burn down Istanbul church, blames Christianity 'for spread of coronavirus'
The chamber said that 800 people taking the PCR test have come back with positive results, resulting in 30 deaths and 115 people that were suspected of having contracted the coronavirus but received negative test results have passed away.

"There will be plenty of time for you to go to malls. Stay at home, Kayseri. The virus is everywhere and the pandemic has not ended. Do not to go this healer," the chamber said, referring to the reopening of shopping malls across the country.