Citizens in 10 Turkish provinces mandated to wear surgical masks outside
The provincial health boards in 10 Turkish cities mandated that citizens wear masks if they want to go outside. Meanwhile, three other provinces mandated masks in crowded public places.
Duvar English
Some 10 cities in Turkey amended their provincial health codes May 14 to require that citizens wear masks in the streets in an effort to prevent further spread of COVID-19 as the country begins a "normalization process."
The amendments are parallel with the Interior Ministry's official notices that mandate the use of masks in barber shops, beauty salons and shopping malls that reopened May 11 after nearly two months of closures.
The provincial health boards of the southeastern provinces of Adıyaman, Uşak and Afyonkarahisar, the western provinces of Aydın, Denizli, Muğla and Balıkesir, and the northern provinces of Bartın, Kastamonu and Düzce mandated wearing masks outside, and urged social distancing.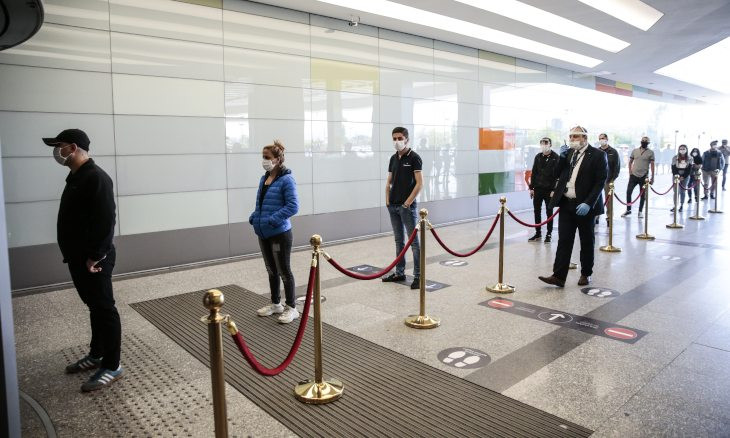 2.3 million people visited shopping malls in two days after Turkey eased coronavirus restrictions
Meanwhile, the southeastern province of Gaziantep, the southern province of Adana and the western province of Izmir mandated the use of masks on crowded public spaces.
The health boards didn't specify whether citizens needed to wear a particular type of masks like surgical, cloth or filtered ones.
The Beyoğlu District Governorate in Istanbul had also mandated the use of masks on the city's popular Istiklal Avenue and Taksim Square.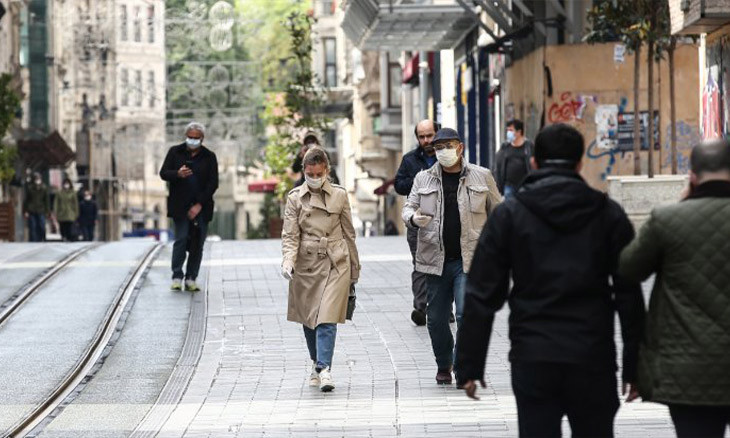 Surgical masks and three-meters distance now mandatory on Istanbul's Istiklal Avenue