'COVID-19 pandemic cost Istanbul municipality five million liras'
The COVID-19 pandemic has reportedly cost the Istanbul Municipality some 5,000,000 Turkish Liras. The city will be pausing non-essential projects for a year to compensate for the emergency spending, Mayor Ekrem İmamoğlu said.
Duvar English
Istanbul Mayor Ekrem İmamoğlu said that the fight against the COVID-19 pandemic cost the municipality some 5,000,000 Turkish Liras, daily Yeniçağ reported on July 5.
While Mayor İmamoğlu noted that the municipality had to spend resources on sanitation, health services and personal protective equipment, he said that the main focus of the fight against the pandemic was to combat poverty.
"Thanks to the community's help we were able to form the biggest social solidarity network in the history of the municipality," İmamoğlu said. "We helped some 1,300,000 households during the pandemic."
Istanbul Municipality (IBB) funded some 500,000 food packages, while fundraising allowed for some 600,000 to be prepared, the mayor said.
İmamoğlu added that IBB offered financial aid to some 281,000 residents and expanded its daily milk distribution to 115,000 households.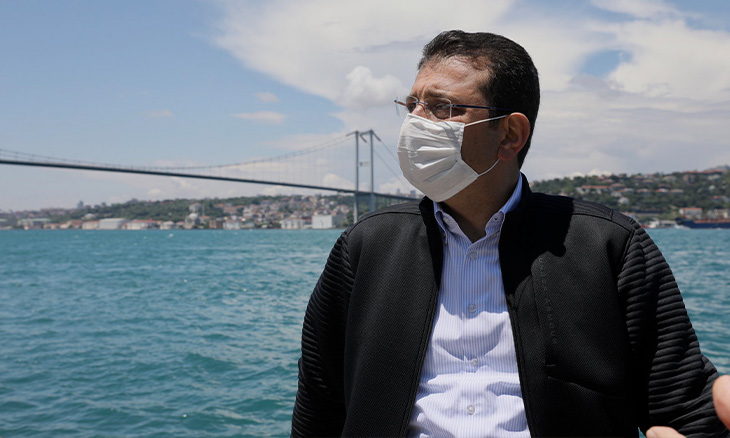 Recalibrating to accommodate the people's needs
As the IBB's focus was around building solidarity within the community, the municipality funded a project to distribute gifts to children to cheer them up and another one to offer psychological counseling to residents.
Istanbul mayor opens urban forest named after Republic's founder Atatürk
Mayor İmamoğlu said that as in order to balance out IBB's budgets in 2020, the municipality would be pinching investment in non-urgent or non-vital projects until next year.
"For instance a parking garage in a neighborhood, or opening up a community center somewhere, things that won't affect Istanbul too much in a year will be placed on hold."
The mayor noted that the subway's operations or investment in green spaces will be excluded from all budget cuts.
Political moves in city council
Meanwhile, Mayor İmamoğlu said that members of city council have been operating on political motives, rather than for the well-being of the community.
İmamoğlu noted that the IBB city council recently voted against going into more debt, which was needed to be able to afford paying back loans taken out during the previous administration under a mayor from the ruling Justice and Development Party (AKP).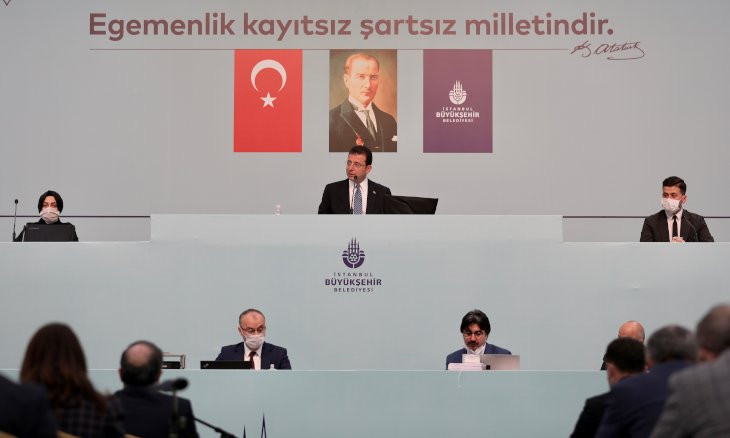 AKP members trim Istanbul Municipality's resources despite coronavirus pandemic
The mayor added that spending for the COVID-19 pandemic significantly increased the city's costs, prompting a vote to take out more loans.
"Their decisions right now are negatively affecting Istanbul. I'd like to make it very clear that these are political moves made under instructions," the mayor said.
The mayor said that the council was currently sitting on a motion to open up municipal bakeries in poor neighborhoods to distribute bread to citizens free of charge.
Turkey's Interior Ministry had blocked fundraisers by the Istanbul and Ankara municipalities, both led by main opposition Republican People's Party (CHP), prompting a lawsuit from the local administrations in return.
The Interior Ministry had responded by slamming Mayor İmamoğlu with approval for 27 lawsuits to be launched into him.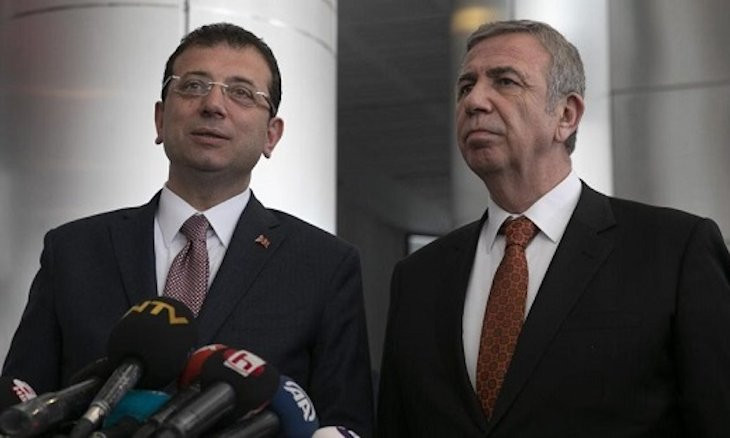 Istanbul, Ankara municipalities file lawsuit against gov't for blocking their donation campaigns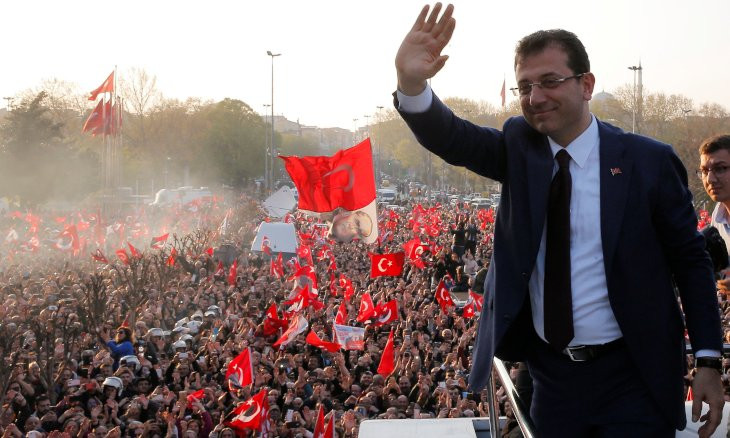 Interior ministry allows 27 investigations to be launched into İmamoğlu