Turkey reopens borders except for land crossings with Iran
Turkey's Interior Ministry has issued a circular announcing that the country has opened all land, sea and air borders for passenger traffic, except for the land border with Iran.
Duvar English
Turkey on June 11 lifted restrictions on entrances and exits for Turkish citizens and foreign nationals, except for the country's land border with Iran.
The move came two days after President Recep Tayyip Erdoğan announced that Turkey would further relax coronavirus measures.
Accordingly, bans on entries and exists to Turkey have been lifted, except for the land border with Iran, state-run Anadolu Agency reported, citing the Interior Ministry's newly issued circular.
The ban on land crossings with Iran will be limited to only travelers as Turkish Trade Minister Ruhsar Pekcan announced last week that Turkey reopened the Gürbulak border gate with Iran for freight transport.
The Interior Ministry's circular said that air travel will be managed under the coordination of Health, Foreign and Transport ministries.
Everyone who enters Turkey will go through health checks at the border points. If health officials come across a symptom of the virus, then they will run tests on the suspected cases. Rules and procedures regarding this process will be determined by the Health Ministry.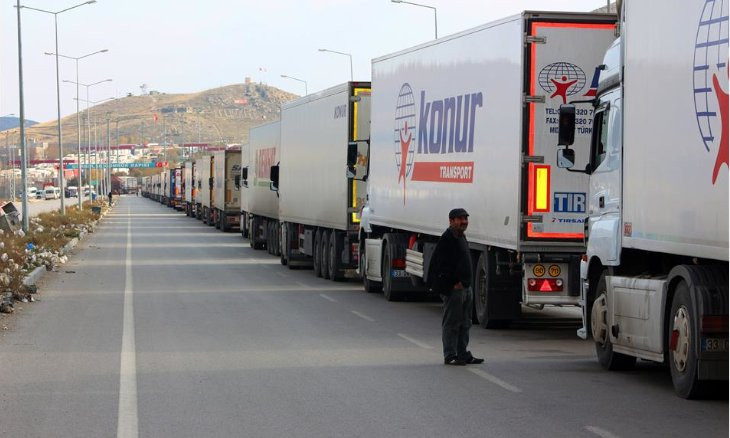 Trucks stranded at Turkey-Iran border robbed