Face masks become mandatory in Istanbul, Ankara, Bursa in all public spaces
As of June 17, the wearing of masks has become mandatory in all public areas in Istanbul, Ankara and Bursa. Those who do not abide by this rule will be imposed an administrative fine, said the authorities.
Duvar English
Istanbul, the capital Ankara and the western province of Bursa have joined 42 other Turkish provinces where mask-wearing is mandatory in all public places, following an uptick in COVID-19 cases.
In the remaining provinces, residents are required to wear masks on public transportation and in shops and malls, and are advised to wear masks and maintain their social distance elsewhere.
The new measures came after Health Minister Fahrettin Koca on June 17 said that the Coronavirus Science Committee advised the government to mandate mask wearing in all public spaces in Istanbul, Ankara and Bursa.
Turkey has recently seen an upward trend in the daily number of coronavirus infections after the government authorized cafes, restaurants, gyms, parks, beaches and museums to reopen, lifted inter-city travel restrictions and eased stay-at-home orders for the elderly and young on June 1.
The daily number of cases climbed to around 1,500 in the past few days after hovering around 800-900 previously.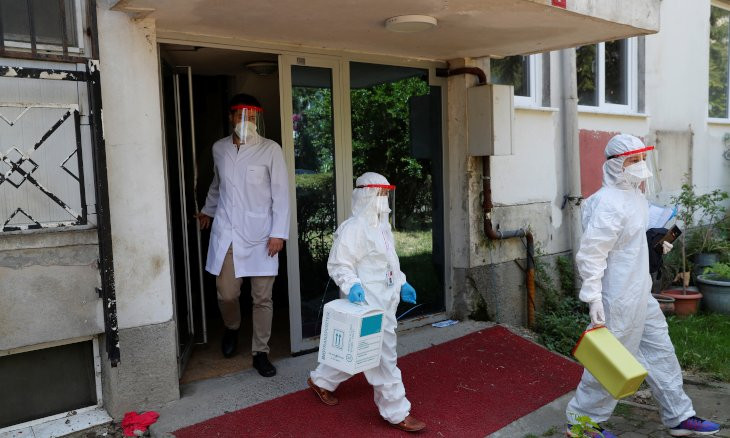 Curfew is not on Turkey's agenda for the moment, says Health Minister Koca