Turkish society failing to comply with coronavirus measures, says health minister
Turkey's Health Minister Fahrettin Koca has said that the society is failing to comply with the coronavirus measures which is why the country's daily cases are not dropping below 1,000. Koca's remarks came as Turkey registered 1,086 new virus cases and 16 new fatalities on July 6.
Duvar English
Turkey registered 1,086 new cases of COVID-19 over the past day and the total number of infections nationwide reached 206,844, the Health Ministry data showed on July 6.
The country's death toll from the virus rose to 5,241, with 16 new fatalities reported in the last 24 hours, according to the data.
Health Minister Fahrettin Koca said that the reason of the recent spike in the infection figures is the society's failure in complying with the measures.
"The decrease in case numbers is continuing. [But] We need to be careful: The decrease is happening slowly, but the increase is happening quickly. The reason of the daily new cases, whose numbers surpass 1,000, is because rules are not complied with. Today's 16 fatalities happened due to preventable reasons. HOW MANY OF US OUT ARE THERE AGAINST THE PANDEMIC? " Koca wrote on his Twitter account.
Vaka sayılarımızda azalma sürüyor. Dikkatli olmalıyız: Azalmalar yavaş, artış hızlı gerçekleşiyor. 1.000'i aşan günlük yeni vakalarımızın sebebi, kurallara uyulmamasıdır. Bugünkü 16 can kaybına önlenebilir sebepler yol açtı. SALGINA KARŞI KAÇ KİŞİYİZ? https://t.co/RVlhe7786O pic.twitter.com/reGI7JppvG

— Dr. Fahrettin Koca (@drfahrettinkoca) July 6, 2020
The minister has been for weeks urging the nation to comply with the virus measures saying the claims that the virus had weakened do not reflect the truth.
At the start of June, Turkey opened restaurants and cafes, and lifted weekend stay-home orders and inter-city travel bans. A subsequent doubling of daily coronavirus cases prompted President Recep Tayyip Erdoğan to warn the country had lost some ground in its battle with coronavirus.
As Turks poured out into streets, parks, malls and vacation spots last month, Ankara made face masks compulsory in major provinces. More measures could come even as officials have said there is no plan to slow momentum in the economy, which emerged in June from a near standstill since mid-March.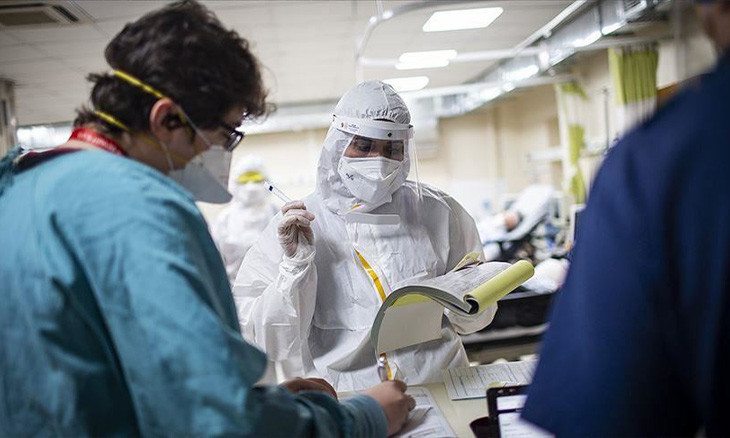 Turkish Health Minister warns against spike in COVID-19 patients in intensive care