WHO to open office in Istanbul in fight against coronavirus
The World Health Organization and Turkey on July 9 signed an agreement to open a WHO office in Istanbul. The WHO already has a country office in the capital Ankara. Speaking in the capital Ankara, Turkey's Health Minister Fahrettin Koca said that the WHO's new office will guide efforts to meet current needs in the novel coronavirus outbreak.
Duvar English / Anadolu Agency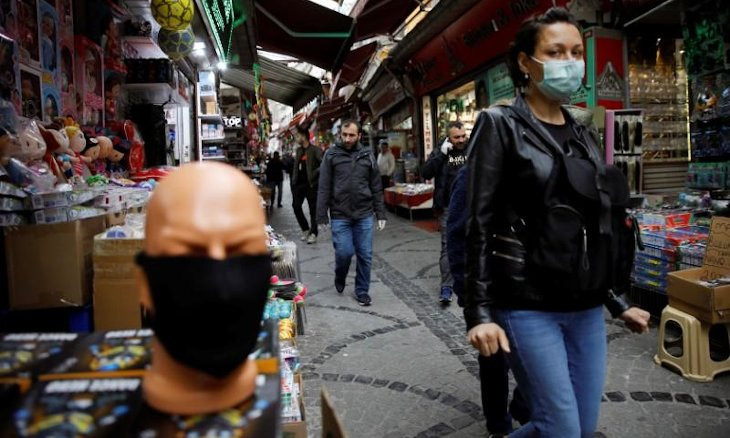 WHO says it sent medical equipment worth $1.7 million to Turkey
Turkeyand the World Health Organization (WHO) signed an agreement on July 9to open an office in Istanbul for humanitarian and healthemergencies.
Onceopened, the office will guide efforts to meet current needs in thenovel coronavirus outbreak, Turkish Health Minister Fahrettin Kocasaid at a press conference alongside WHO Regional Director for EuropeHans Henri Kluge.
"Weexpect WHO to become a more proactive structure in the new period,especially in emergencies," Koca said.
He urged a "period of global consultation, in which WHO is reevaluated with the truths, mistakes, successes, and failures."
Dünya Sağlık Örgütü Avrupa Bölge Direktörü Dr. Hans Kluge ile Bilim Kurulu üyelerimizin de katıldığı bir görüşme ve ortak basın toplantısı gerçekleştirdik. Görüşmede, salgın konusunda bilgi paylaşımında bulunduk. Bu, kendisinin Pandemi boyunca yaptığı ilk yurt dışı ziyaretiydi. pic.twitter.com/oWAZ0WMvQm

— Dr. Fahrettin Koca (@drfahrettinkoca) July 9, 2020
Forhis part, Kluge said the planned office would serve Europe.
Data reported since April has shown that Turkey is "turning the corner" in its battle with COVID-19, reducing case loads and deaths by over 75 percent, said Kluge.
Kluge: Turkey has been successful in protecting its elderly population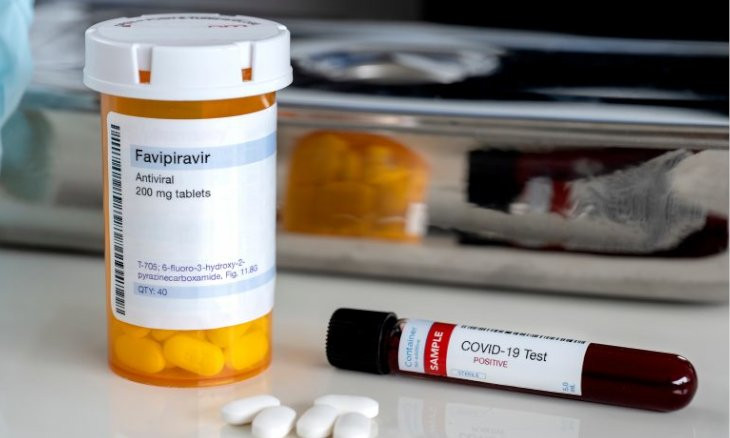 Turkey to soon start mass production of COVID-19 drug favipiravir, says Health Minister
Klugesaid that Turkey has been so far successful in protecting its elderlypopulation, noting: "We must also be ready to address highrisks, especially [among the] elderly, in the autumn, when theinfluenza season arrives. To sustain Turkey's success this far withlow mortality from COVID-19 among the elderly, we will need targetedinterventions, such as flu vaccinations, infection prevention, andcontrol."
InMarch, Turkey imposed a full lockdown for elderly citizens. Thegovernment relaxed the measures in June, and currently seniorcitizens are allowed to go out between 10 a.m. and 8 p.m. every day.
Klugealso said he told German authorities that the current conditionsin Turkey would allow a reopening of borders to the country.
The WHO already has a country office in the capital Ankara.
Turkey registers 1,024 new cases, 18 new fatalities
Meanwhile, Turkey on July 9 registered 1,024 new cases of COVID-19, bringing the total number of infections nationwide to date to 209,962, the Health Ministry data showed.
The country's death toll from the virus rose to 5,300, with 18 new fatalities reported.
Healthcare professionals ran a total of 50,103 tests for the virus on July 9, raising the overall count to over 3.82 million.
Minister Koca wrote on Twitter that citizens have been recently more careful in complying with the rules of wearing face masks and maintaining their social distance, as a result of which "the slight decrease in case numbers is continuing."
Yoğun bakım hasta sayımızdaki artış eğilimi yavaşladı. Entübe hasta sayımız 7 azaldı. İyileşen hasta sayımız, yeni tanı konanların iki katından fazla. Maske ve mesafe kuralına uyumdaki artışa bağlı olarak, vaka sayılarında küçük azalmalar devam ediyor. https://t.co/RVlhe7786O pic.twitter.com/Bk5UZrcaG8

— Dr. Fahrettin Koca (@drfahrettinkoca) July 9, 2020
At the start of June, Turkey opened restaurants and cafes, and lifted weekend stay-home orders and inter-city travel bans. A subsequent doubling of daily coronavirus cases prompted President Recep Tayyip Erdoğan to warn the country had lost some ground in its battle with coronavirus.
As Turks poured out into streets, parks, malls and vacation spots last month, Ankara made face masks compulsory in major provinces. More measures could come even as officials have said there is no plan to slow momentum in the economy, which emerged in June from a near standstill since mid-March.