23 soldiers at Burdur military base contract coronavirus
The Burdur governor's office announced on July 13 that a group of soldiers performing their compulsory military service at an army base in the province have tested positive for COVID-19. Shortly after this statement, Defense Ministry said that the number of soldiers who had contracted the virus was 23.
Duvar English
Turkey's Defense Ministry has issued a statement saying that 23 soldiers doing their compulsory military service at the Burdur 58th Infantry Training Regimental Command have tested positive for the novel coronavirus.
The ministry said that the soldiers had "newly" joined the military base. "There is no negative situation regarding our personnel who have been diagnosed positively. Our personnel's situation is being closely monitored in coordination with the Health Ministry."
The statement came after the Burdur governor's office earlier said a group soldiers at the aforementioned military base had contracted the virus, without sharing the number of the soldiers.
The governor's office said that that some of the infected soldiers were admitted to the Burdur State Hospital, whereas the others were placed under quarantine at a student dormitory.
"All of our soldiers, a majority of whom are asymptomatic, are in good health," said the Bursa governor's office.
Meanwhile, one of the infected soldiers told ANKA news agency that there have been other soldiers who were dispatched to the hospital prior to this last incident.
"When I came here [to the hospital], I have understood that there have been soldiers who were previously admitted," he said.
Defense Minister Hulusi Akar had announced in May that a total of 156 soldiers had so far tested positive for COVID-19.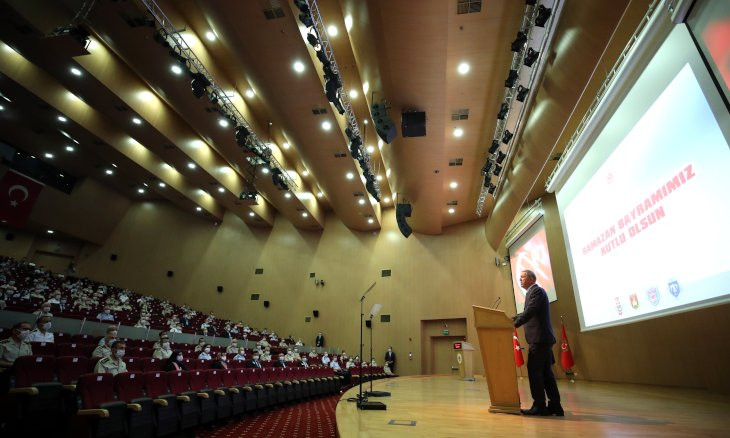 156 Turkish soldiers test positive for coronavirus