Health Minister signals a complete lifting of curfew for senior citizens after Eid al-Adha
Turkey's Health Minister Fahrettin Koca said on July 29 that the partial curfew imposed on senior citizens might be lifted following the Eid al-Adha holiday, in line with the Coronavirus Science Committee's suggestion in this regard. Turkey's elderly aged 65 and above are currently allowed to go out between 10 a.m. and 8 p.m. as part of coronavirus measures.
Duvar English
Turkey's Health Minister Fahrettin Koca has signaled that the partial curfew imposed on senior citizens will be completely lifted following the upcoming Eid al-Adha holiday.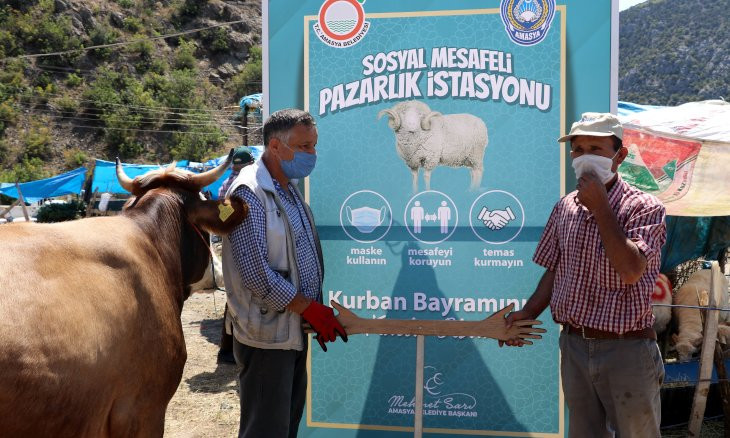 Erdoğan urges people to follow COVID-19 measures during Eid al-Adha amid risk of virus resurgence
"We are grateful to our senior citizens. They have put so much effort to abide by the rules. The Coronavirus Science Committee has put forward a proposal for the restrictions imposed on the elderly to be lifted in the short-run following the Eid al-Adha. We will make an announcement following the holiday," Koca said during a press conference on July 29.
In March, the government imposed a strict curfew for the country's citizens aged 65 and above. But with the coronavirus cases subsiding, Ankara relaxed the measures in June, allowing the elderly to go out between 10 a.m. and 8 p.m. every day.
Koca also urged the public to follow the measures strictly during the four-day-long Eid al-Adha, which will take place between July 31 and Aug. 3. "If we take a risk during the holiday in the face of the virus, this would bring a heavy sin to us," he said.
Koca also said that immunity to COVID-19 among Turkish public stands at a mere 0.8 percent, according to a recent testing of 153,000 people. "The immunity rate is very low. We have understood that we cannot achieve a success with herd immunity," he said.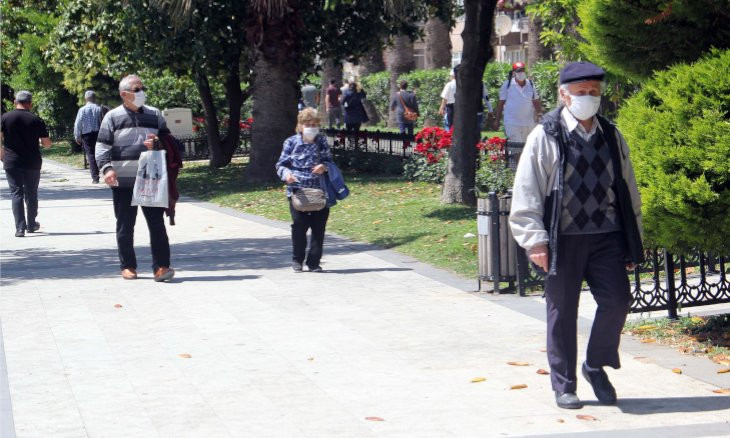 Turkey further eases virus restrictions, allows senior citizens to go out every day
The minister also said that 26 people out of every 10,000 have been infected with the virus but are not aware of it as they show no symptom of infection at all. "This is very important to show us how important social distancing and wearing a mask is," Koca said.
Pneumonia rate among COVID-19 patients 9.4 percent in Turkey, data show
As of July 29, Turkey began to share the number of "seriously ill" patients and the pneumonia rate among COVID-19 patients, following international standard practices.
Accordingly, Koca announced that a total of 542 coronavirus patients in Turkey are "seriously ill," with the pneumonia rate among all patients at 9.4 percent.
The total number of fatalities in the country caused by the disease rose to 5,659 with the latest daily addition of 14, Koca said on Twitter.
Citing Health Ministry data, the minister said that a total of 942 people contracted COVID-19 in the last 24 hours, bringing the total number of infections to 228,924.
Türkiye Günlük Koronavirüs Tablosunda, bundan sonra, salgın boyunca oluşan uluslararası standarda uygun olarak, Ağır Hasta sayısı da verilecek. Yeni ve toplam hasta sayısına ek olarak, seyir hakkında detaylı bilgi sunması için Zatürre Oranı gösterilecek. https://t.co/RVlhe7786O pic.twitter.com/mmEx47AmNJ

— Dr. Fahrettin Koca (@drfahrettinkoca) July 29, 2020