Turkey's vacationers go on Eid al-Adha holiday amid COVID-19 risk
Travelers from around Turkey hit the road for the Eid al-Adha holiday on July 29, a day before the Muslim feast's eve. The country lifted travel restrictions in June as part of its "normalization" process.
Duvar English
Vacationers around Turkey are preparing for Eid al-Adha, the Muslim sacrifice feast, amid a continuing COVID-19 risk and warnings to minimize social traffic.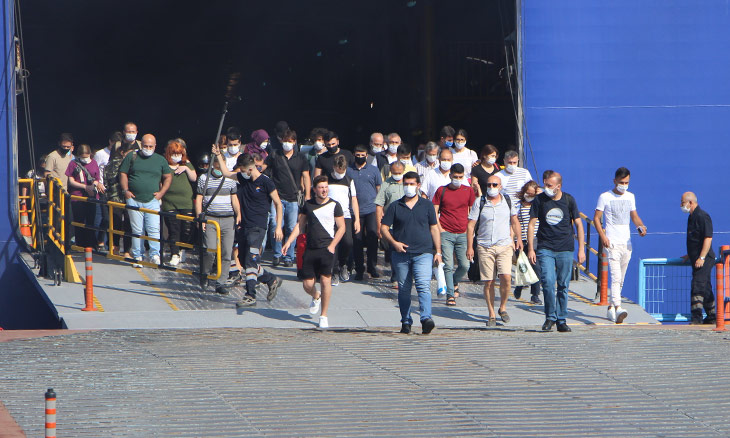 Bus terminals in large cities filled up on July 29 with residents who wished to leave town for the holiday, possibly to join extended family for the traditional holiday.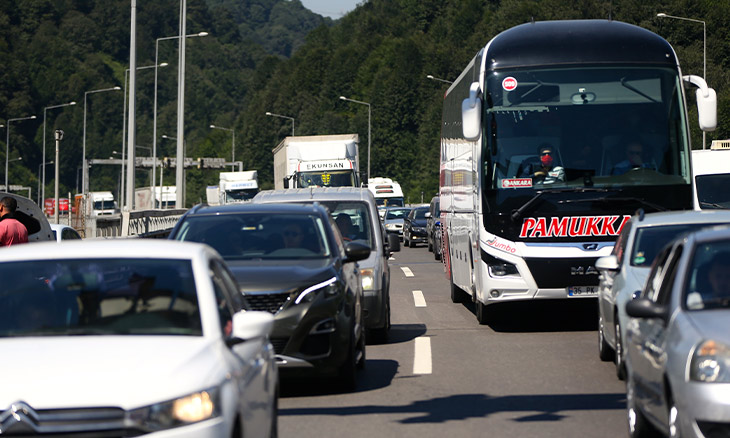 Duvar columnist Metin Yeğin said that he took a plane into Istanbul's smaller Sabiha Gökçen Airport, where he said passengers were unable to maintain safe distances and weren't seated distantly on the plane either.
Meanwhile, shoppers in Istanbul flooded the streets to do holiday shopping for sweets, traditionally served in family gatherings during the feast.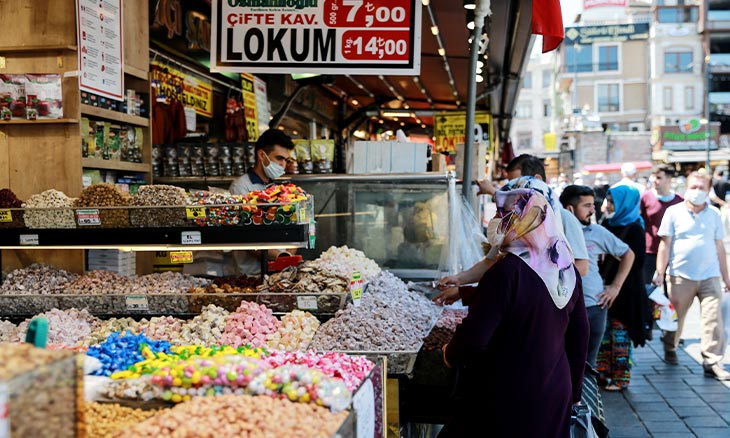 Relatives of soldiers and public servants who died on duty visited cemeteries on July 29, a day before Eid al-Adha Eve, to pray at their loved ones' graves, a tradition before Muslim holidays.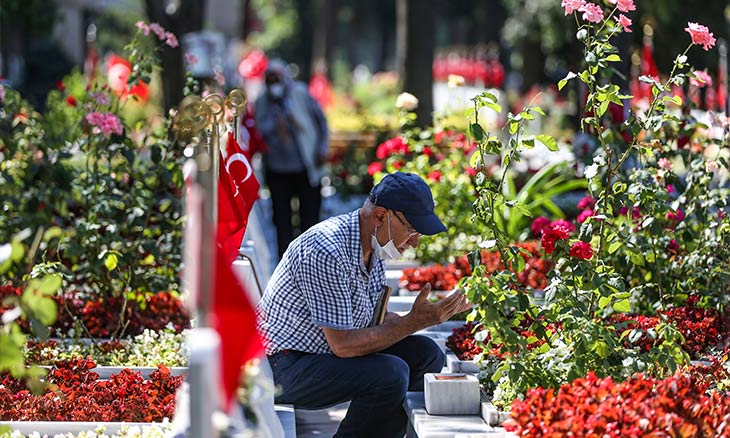 Turkey's dessert industry has also been busy before the holiday, as traditional desserts are a popular item on holiday tables.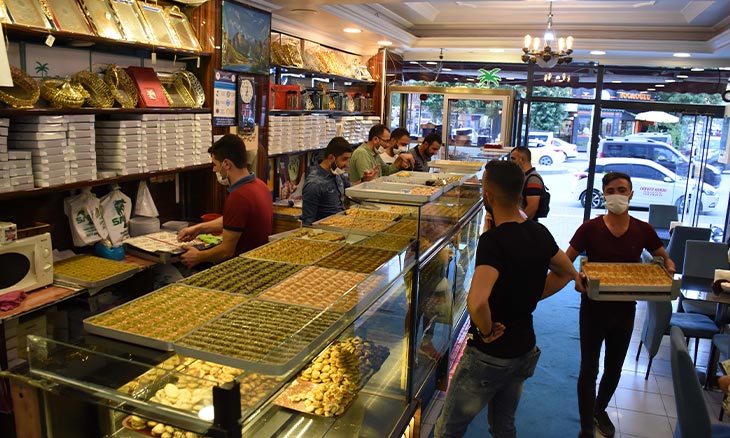 Turkey started its normalization process on June 1, lifting curfews, removing travel restrictions and resuming business as usual.
The country's daily COVID-19 diagnoses spiked following the start of the normalization process, stabilizing around the high 900s.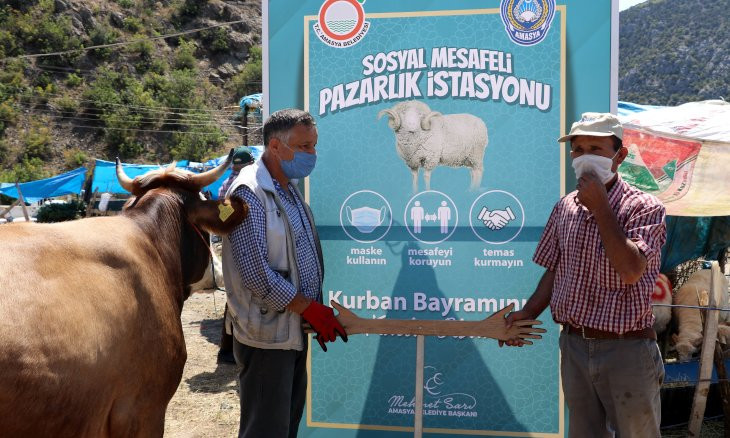 Erdoğan urges people to follow COVID-19 measures during Eid al-Adha amid risk of virus resurgence