Turkey might see surge in cases in 2 weeks due to COVID-19 violations during Eid al-Adha, say experts
Turkish Health Ministry's Coronavirus Science Committee members have expressed their concerns over violations of coronavirus preventive measures during the Eid al-Adha holiday. They said Turkey might face a growing number of clusters of COVID-19 cases in two weeks time, given an incubation period of up to 14 days for the disease after exposure.
Duvar English
Members of Turkish Health Ministry's Coronavirus Science Committee have said that citizens have failed to comply by the measures in place to contain the virus during the four-day-long Eid al-Adha holiday. They said that the country might see this situation's effects in two weeks time and face a serious surge in infection cases.
Turkish people have flouted the social distancing measures especially at beaches and public transportation vehicles, said Prof. Dr. Mustafa Necmi İlhan.
"We have seen that the 1.5-2 meter rule between sunbeds at beaches was violated; many people did not have their masks on; and they were sitting very closely to each other. Several of our citizens violated the rules at public transportation vehicles such as ferries, trams. And we have come across Eid al-Adha [family] visits that included many people," İlhan was quoted as saying by T24 news agency on Aug. 3.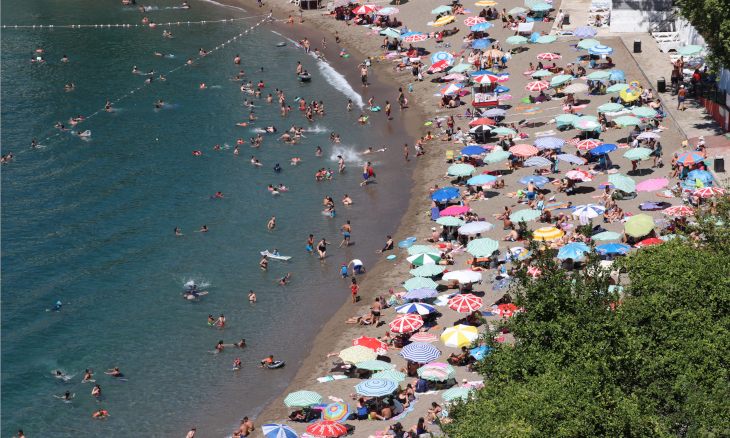 "These scenes will reflect themselves as new infection cases in the upcoming days. The increase in cases with regard to the Eid al-Adha violations will have an effect on the [coronavirus infectiond data] chart 10-15 days later," İlhan said, referring to the virus' incubation period.
Other Coronavirus Science Committee members said the the scene of overcrowded beaches, resort towns and family visits were "very saddening and scary."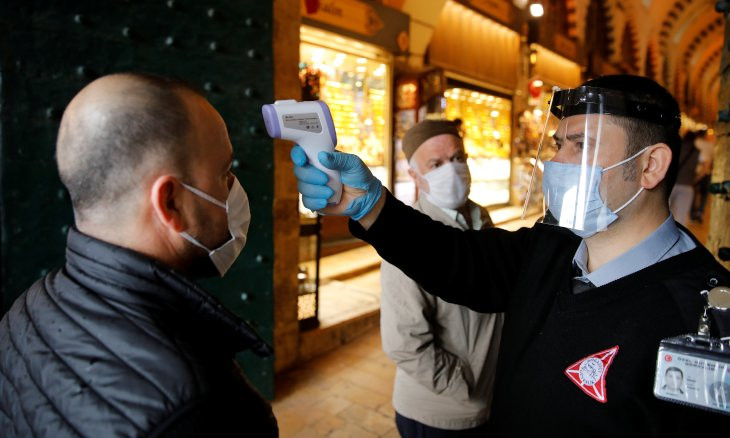 Experts claim Turkey hiding actual number of COVID-19 cases amid worsening situation
"We are constantly issuing warnings but people have been worn out. It is like they are no longer taking them seriously. Images coming from holiday resorts are very saddening and scary," Prof. Dr. Tevfik Özlü was quoted as saying by daily Hürriyet on Aug. 3.
"But we should leave behind what happened at the holiday time and now start taking precautions more seriously. There are approximately 230,000 asymptotic carriers. If these carriers are infecting three people at a normal time, they might have infected 30 people during Eid al-Adha," he said.
Assoc. Prof. Dr. Sema Kultufan Turan urged people increase their sensitivity and alertness toward COVID-19, saying: "It should not been forgotten that mask, social distancing and hygiene are saving lives. In the upcoming months, the virus will increase its danger."
Prof. Dr. Yeşim Taşova said that Turks have mistaken the "normalization" period with flouting social distancing measures. "We see that social distancing measures have been neglected at many areas. Following this, it is inevitable that cases are likely to rise. If rules are not complied with, a second wave of infections might come in the fall," she was quoted as saying by daily Hürriyet.
Turkey registers 995 new cases of virus over, bringing tally to 233,851
Meanwhile, Heath Minister Fahrettin Koca announced on Aug. 3 that 995 more people contracted COVID-19 over the last 24 hours, bringing the total number of cases in the country to 233,851.
The country's death toll from the disease rose to 5,747, with 19 new fatalities over the past 24 hours, he said, citing the Health Ministry data.
The minister said the measures against the virus were not sufficiently taken into consideration during the Eid al-Adha.
"We are concerned about the rise in the number of cases throughout the country in the coming days, which was previously limited to some provinces," he wrote on Twitter.
Bayram kutlamalarında, tatil yerlerinde, salgın faktörü ne yazık ki yeterince dikkate alınmadı. Daha önce, bazı illerle sınırlı olan vaka artışlarının önümüzdeki günlerde ülke geneline yayılmasından ENDİŞE duyuyoruz. TEDBİRDE GÜÇ BİRLİĞİNE ihtiyacımız var. https://t.co/RVlhe7786O pic.twitter.com/81cFF287AN

— Dr. Fahrettin Koca (@drfahrettinkoca) August 3, 2020