Ankara restricts elderly from going to weddings, funerals, market places amid spike in COVID-19 cases
Ankara authorities on Aug. 17 restricted the province's senior citizens and those suffering from chronic illnesses from attending mass gathering events, such as weddings, funerals, condolences and market places, amid a recent spike in coronavirus cases. The statement came as Turkey registered 1,233 new COVID-19 and 22 fatalities from the virus.
Duvar English / Anadolu Agency
People, who are 65 years of age and above or those suffering from chronic diseases, in the Turkish capital Ankara have been restricted access to weddings, funerals, condolences, market places and social activities, where masses gather, the country's authorities said Aug. 17.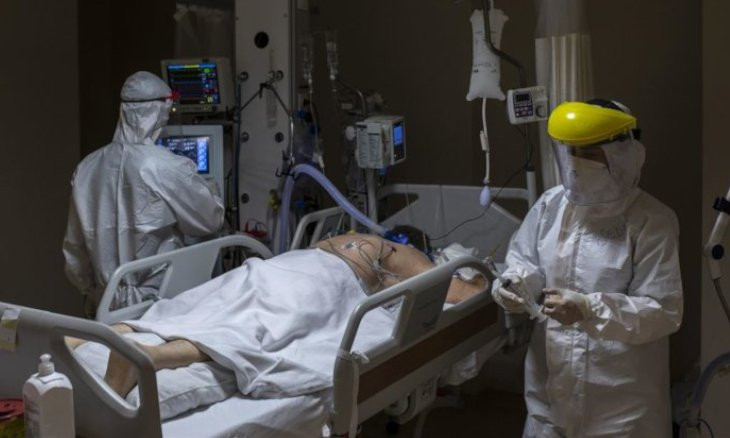 Ankara doctors sound alarm on COVID-19 spike, disputing official figures
Theduration of the street wedding parties in Ankara has been limited totwo hours, while the mass serving of food to wedding attendees hasalso been banned.
Aspart of measures to curb the spread of the coronavirus, publictransport and taxis will be required to place a fiberglass separatorin vehicles between drivers and passengers.
Furthermore, local teams will be constituted within the Infection Control Centers in Ankara to ensure to check regularly the identified patients and those who are in quarantine.
Meanwhile, Turkey's total number of COVID-19 cases rose to more than 250,000, with 1,233 new cases identified in the past 24 hours, health ministry data showed on Aug. 17, as the death toll from the virus neared 6,000.
The data showed 22 people had died in the past 24 hours in Turkey, bringing the death toll to 5,996, while the total number of recoveries rose to 231,971.
"The majority of new patients can be easily treated. But the spread increases the number of seriously ill patients whose treatment is difficult," Health Minister Fahrettin Koca said on Twitter.
11 Marttan bu yana, tanı konmuş toplam hasta sayımız 250 bini geçti. Hastalığı yayma potansiyeline sahip, izole edilmiş Aktif Hasta sayısı 12.575. Yeni hastaların büyük kısmı kolay iyileşebiliyor. Fakat yayılım, tedavisi zor Ağır Hasta sayısını artıyor. https://t.co/RVlhe7786O pic.twitter.com/N7IpSjujtk

— Dr. Fahrettin Koca (@drfahrettinkoca) August 17, 2020