Authorities quarantine two Mardin neighborhoods, cite 'circulation of seasonal workers'
The governor's office of Mardin's Mazıdağı district has announced that two neighborhoods in the district were placed under COVID-19 quarantine. The governor's office said that the "circulation of seasonal workers" has been recently high in these two neighborhoods.
Duvar English
Turkish authorities have placed two neighborhoods under COVID-19 quarantine in the southeastern province of Diyarbakır's Mazıdağı district. The district governor's office cited the "circulation of seasonal workers" as the reason why this decision was taken.
"Since the circulation of seasonal workers has been high in the Der and Karasu hamlets of Yücedağ neighborhood and Kocakent neighborhood and workers have come to the residential areas without complying with quarantine rules, the number of citizens who have been infected with COVID-19 has been high in recent days. Therefore, a decision of a 14-day-long quarantine has been taken," the Mazıdağı governor's office said in a statement on Sept. 7.
Meanwhile, Turkish media outlets reported that a group of Kurdish seasonal workers who had gone to the western province of Sakarya to harvest hazelnuts were beaten up in a racist attack on Sept. 4. Following the incident, the workers went back to their village of Yücebağ in the Mazıdağı district. Peoples' Democratic Party (HDP) deputies wanted to talk with the workers with regards to the attack, but their entry into Yücebağ village was denied by the authorities on the grounds of COVID-19 pandemic.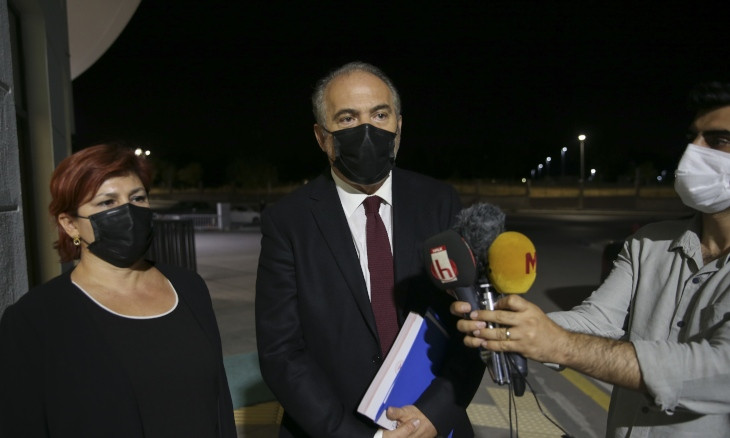 Top doctors voice concern over credibility of official COVID-19 data during meeting with Health Minister