Istanbul governor's office announces new measures for public transport amid COVID-19 outbreak
Istanbul's governor office announced on Sept. 9 that only a limited number of standing passengers be allowed on public transport vehicles amid the novel coronavirus outbreak. The new rules came after the Interior Ministry on Sept. 8 sent a circular to all adminsitrations to monitor compliance with the COVID-19 measures.
Duvar English
Istanbul governor's office on Sept. 9 announced a set of new measures on public transport vehicles, a day after the Interior Ministry asked authorities in all 81 provinces to take extra precautions amid the coronavirus outbreak.
Accordingly, rail systems such as subways and trams will admit standing passengers only at a 50 percent capacity. Public buses and metrobuses on the other hand will be allowed to take in standing passengers only at a one third capacity.
Minibuses, which operate especially on shorter journeys, will not be allowed to admit any standing passengers.
The circular sent by the Interior Ministry to all 81 provinces on Sept. 8 mandated the wearing of masks in all public areas. The order is also valid for offices, public transport, factories and any other places except homes.
Restaurants, cafes and other entertainment establishments are not allowed to play music after midnight in all of the provinces.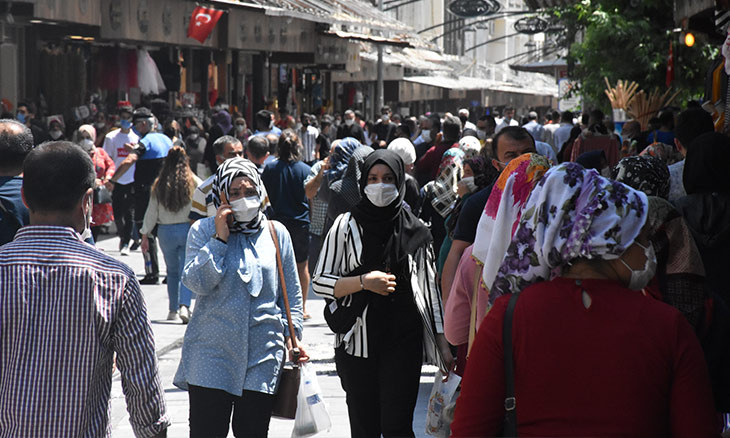 Turkey at second peak of coronavirus outbreak, health minister says