COVID-19 spread started to pick up pace in Istanbul, warns dean of Çapa Medical Faculty
The spread of the novel coronavirus that causes COVID-19 once again started to pick up pace in Istanbul, said the dean of Istanbul's University's well-known Çapa Medical Faculty. "We can say that as of today, the pandemic has restarted for Istanbul. Most of them [of the cases] are young people, and unfortunately the pneumonia rate is high," Prof. Dr. Tufan Tüfek wrote on Twitter on Sept. 14
Duvar English
The spread of the novel coronavirus has started to pick up pace in Istanbul, said the dean of Istanbul University's Faculty of Medicine (Çapa).
Prof. Dr. Tufan Tükek said that out of the 530 coronavirus tests run by the faculty on Sept. 14, some 81 of them came back positive, which corresponds to over 15 percent.
"We can say that as of today, the pandemic has restarted for Istanbul. Most of them [of the cases] are young people, and unfortunately the pneumonia rate is high. I am not writing this to get people down, but so that you take precautions," Tükek wrote on his Twitter.
Çapa'da 530 testin 81' i pozitif. Pozitiflik oranı %15 i geçti. Bugünden artık salgının İstanbul için yeniden başladığını söyleyebiliriz. Ağırlıklı gençler ve maalesef zatürre oranı yüksek. Moral bozmak için değil tedbir alın diye yazıyorum. Yoksa herkes üzülecek.

— Prof. Dr. Tufan Tükek (@tufantukek) September 14, 2020
Turkish Health Minister Fahrettin Koca had previously said that more than half of the confirmed COVID-19 cases in Turkey were recorded in Istanbul, the country's largest metropolis with a population of over 16 million.
The country's daily toll for patients infected with the COVID-19 in the last few days has reached similar figures last recorded in May. The infections have begun to spike on a daily basis after falling to as low as 902 on July 22.
Turkey reported 1,716 more cases of the COVID-19 and 1,225 recoveries on Sept. 14. "There is no slowing down in the transmission rate of the disease," Turkey's Health Minister Fahrettin Koca said on Twitter.
The country's overall infection count now stands at 292,878, including 260,058 recoveries, according to the Health Ministry's data. The death toll from pandemic in Turkey rose to 7,119, with 63 new fatalities reported.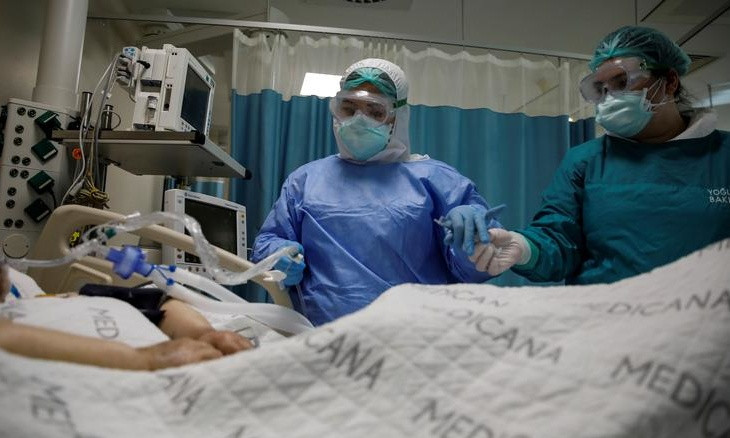 Top medial association to hold week-long protest to draw attention to 'exhausted' healthcare staff