Turkish Health Ministry revises COVID-19 daily case toll following inconsistency in data
Turkish Health Ministry has revised its daily coronavirus toll for Oct. 19 following an inconsistency in data. The ministry initially said that the country registered 1,958 new coronavirus "patients" in the last 24 hours, but later revised the figure as 2,026.
Duvar English
TurkishHealth Ministry late on Oct. 19 revised its daily coronavirus tollfollowing an inconsistency in data entry.
Theministry initially reported that the country registered another 1,958people with COVID-19 symptoms on Oct. 19, taking the total tally to349,519.
The ministry had however reported the total tally as 347,493 on Oct. 18, marking a difference of 2,026 compared to the total figure of Oct. 19.
When various reports pointed out the inconsistency in data numbers, the ministry revised the information published on its coronavirus count table, announcing the new daily COVID-19 cases as 2,026.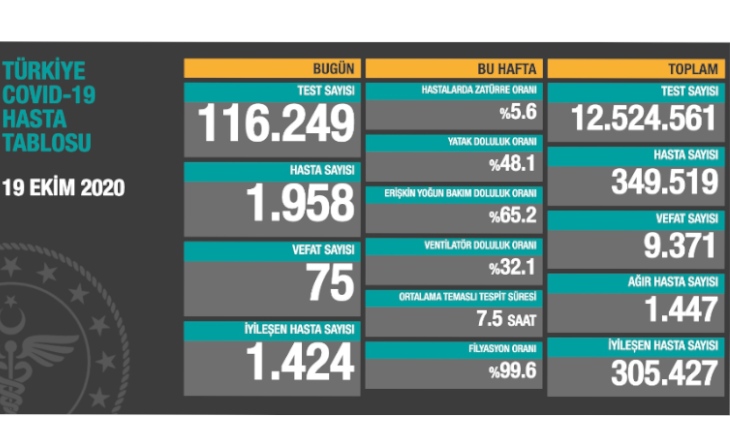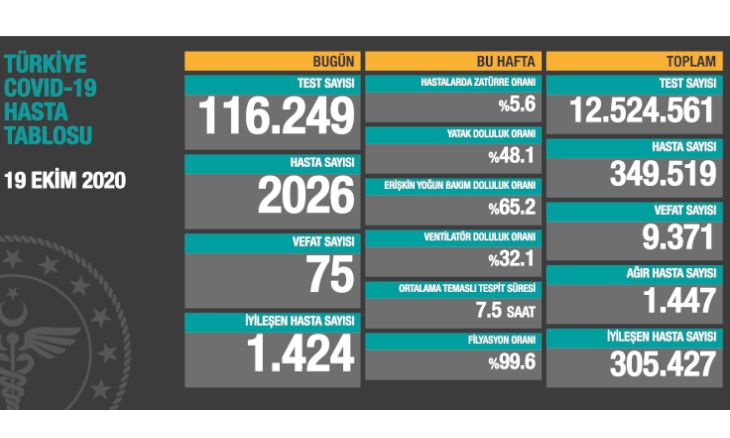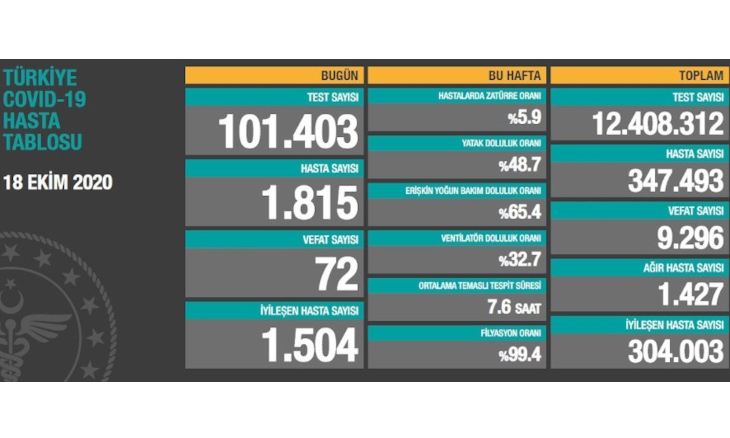 Health Minister Fahrettin Koca did not comment on the ministry's revision and did not move to delete his initial tweet of "We have new 1,958 patients diagnosed today."
Bugün tespit edilen 1.958 yeni hastamız var. Ağır hasta sayısını azaltmadan mücadelemizi başarıya ulaştırmamız güç. Bunu ancak tedbirlere birlikte uyarak güç birliği ile sağlayabiliriz. Sağlık çalışanlarımızın emeklerini katkı vererek yüceltelim. https://t.co/RVlhe7786O

— Dr. Fahrettin Koca (@drfahrettinkoca) October 19, 2020
Thelatest figure shows that the country'sdaily number of virus cases reached levels last seen in early Maywhen restrictions were in place.
The ministry changed the wording on its daily reports from "cases" to "patients" on July 29. Minister Koca said the daily number includes only those who show symptoms.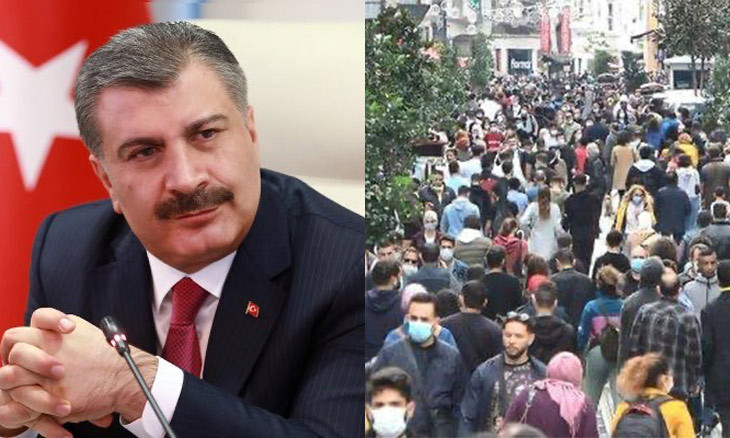 Health Minister slams Istanbulites' Sunday outing amid COVID-19
There were 2,253 cases on May 6.
The Oct. 19-data showed 75 people had died in the last 24 hours, also the highest daily level since early May, raising the total death toll to 9,371.
In his tweet, Koca said: "It is difficult to achieve success without reducing the number of serious patients. We can achieve this only by joining our forces and complying with measures. Let's glorify our health workers' efforts by making a contribution."
Turkey imposed weekend lockdowns, restricted intercity travel and closed restaurants and cafes earlier this year to slow the spread of the virus.
Almost all restrictions were lifted in June. The government has since enforced measures such as social distancing and wearing masks, and has imposed fines on those who break the rules.
Officials say new lockdowns and other stricter measures are currently not on the agenda.
Turkey's top medical association and the main opposition party have criticized the government's decision only to disclose the number of symptomatic patients.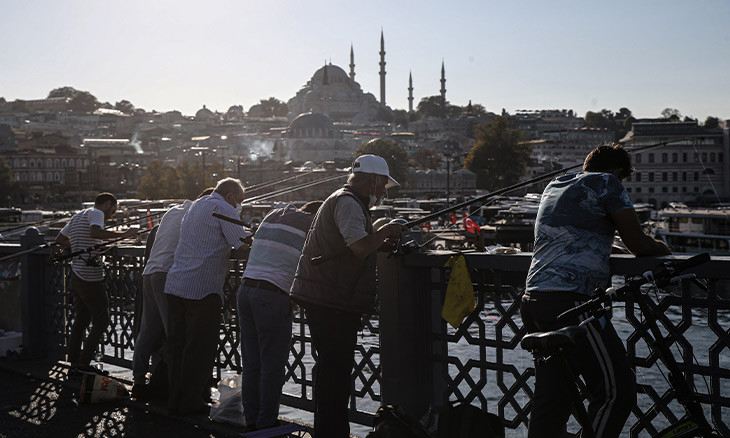 Istanbul sees 50 pct increase in COVID-19 cases in one month, minister says