Experts warn of COVID-19 spread in İzmir with health centers damaged, residents in tents
Medical experts have warned against the spread of COVID-19 in the Aegean province of İzmir where a strong earthquake damaged healthcare centers on Oct. 30. Meanwhile, thousands are lodged in tents as their homes risk collapse.
Cihan Başakçıoğlu / DUVAR
Experts have warned that the earthquake-struck province of Aegean İzmir have become conducive to the spread of COVID-19 as local healthcare centers have become structurally damaged, resulting in the transfer of patients.
İzmir Medical Chamber Chairman Lütfi Çamlı noted that the two healthcare centers were uninhabitable in the Bayraklı district, hit hardest by the disaster, adding that they moved operations to the nearby district of Altınyol.
While COVID-19 patients were moved to downtown Bornova Türkan Özilhan Hospital, many residents are lodging in settings that are not safe for protection from the virus.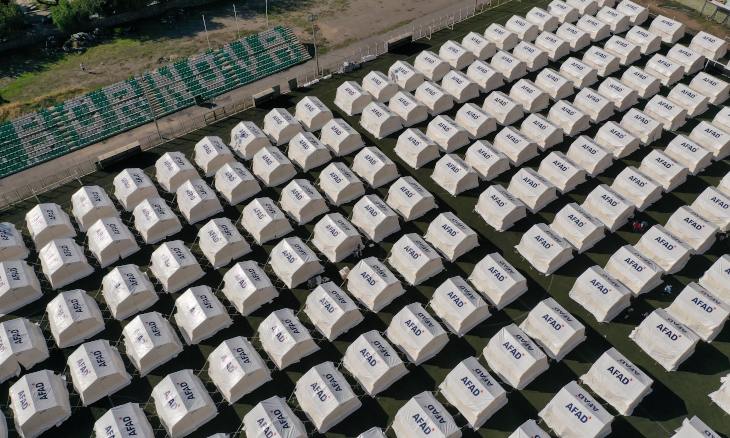 "There is no more protection or social distancing, how could there be any in tents? People are sleeping outdoors. Some people who were self-isolating at home are out on the streets," Çamlı said.
The chairman noted that residents were in a state of panic following the earthquake, and refused to stay in their homes even if the buildings were in fact safe.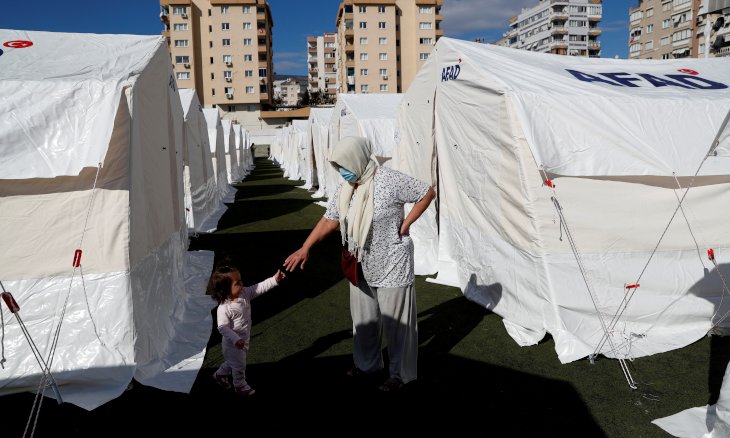 "The Environment and Urbanization Ministry needs to conduct safety checks as soon as possible and convince residents to return to their homes if safe," the chairman said.
Health Minister Fahrettin Koca had also urged extra precuation in the disaster-struck region on Nov. 1.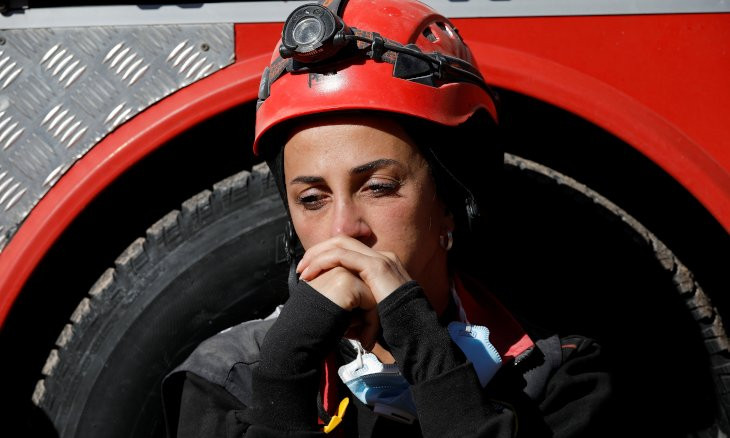 Death toll from strong earthquake in Turkey's İzmir continues to increase amid ongoing rescue efforts