Court president paints deceptively rosy picture of justice system, femicide in Turkey
In the Court of Cassation's annual meeting to review performance, court President Mehmet Akarca praised the court's work and claimed that despite public outrage, Turkey has lower rates of femicide than European countries.
Duvar English
Despite record-high femicides in Turkey and the continued use of the Turkish justice system by the government as a bludgeon to silent dissidents, Court of Cassation President Mehmet Akarca praised the court at the 2021 annual performance meeting this week.
According to reporting by daily T24, Akarca said on Jan. 6 that the court had become more efficient and was taking steps to combat violence against women.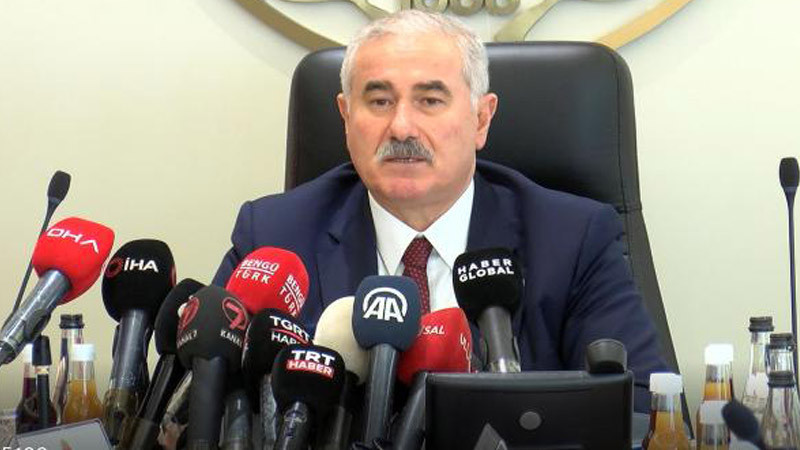 "In terms of femicide, Turkey is below half of the European average, but there is a perception that femicide is only committed only in Turkey. I wish it didn't happen at all," he said.
According to the Platform to Stop Femicides, 414 women were killed violently in Turkey in 2021, up from 66 in 2008. Three women have already been murdered in the first seven days of 2022. Further, many perpetrators of violence against women are let off with lessened sentences, while those women who kill their abusers are often punished harshly.
However, Akarca suggested that the court was working to combat this violence. He suggested that in the future cases regarding the murder of and violence against women might be brought directly to the Court of Cassation without appeal.
Reflecting on the court's performance, Akarca also said that the court has restructured, reducing its chambers and the members of its boards. Akarca framed this as a means of becoming more efficient and restoring confidence among citizens.
"I believe that the effects of our restructuring and reform efforts will be felt more in the coming year and that they will take the place they deserve in the conscience of the people," he said.
He further stated that the court had become more efficient in terms of case length. The average criminal case lasted 424 days in 2020, and only 341 days in 2021, he said. Further, lower-level legal proceedings that took an average of 459 days in 2020 took 164 days in 2021.
Akarca claimed during the meeting that this increase in efficiency would allow the courts to improve the quality of their work.
"We will devote the time we have saved save by reducing the number of files to improving judicial quality. In this way, we will increase the efficiency and quality of the judicial service, and we will raise the trust of our people in the judiciary to higher levels," he said.
He claimed that some of this extra time would be to address the murders of women. He suggested in the future that femicide cases might bypass the appeals process and be brought directly to the Court of Cassation.
When asked about the use of artificial intelligence by the judiciary, an idea that has raised fears of surveillance, Akarca phrased the transition as a means of keeping abreast of global developments.
"While this technology is being used in the world, we cannot lag behind," he said.
Despite these claims of increased efficiency and a drive to increase citizen confidence, the court stood behind one of its most blatantly political moves, the motion to close the opposition People's Democratic Party (HDP) over alleged links to terrorism.
"There is no addition to the HDP indictment. The party is not in a different place than where it is. They continue their actions," Chief Prosecutor of the Supreme Court Bekir Şahin said.
Despite these officials' claims, the justice system is still clearly being used as a mechanism of political control in Turkey. Former HDP Co-chair Selahattin Demirtas has been imprisoned since 2016, while philanthropist and prominent cultural figure Osman Kavala has been held in pre-trial detention since 2017. Former HDP MP Aysel Tugluk is being kept in prison despite severe, early-onset dementia while acting HDP MP Ömer Faruk Gergerlioğlu is being investigated for calling for her release.