Japan to be introduced to local Kastamonu point lace
Japanese author İkumi Nonaka and a friend will introduce the local point lace technique from Kastamonu in their home country. Following a seven-day training on the art, the duo have learned to make unique lace figures like cloves and violets.
Duvar English
A Japanese author will introduce her country to the unique point lace technique of the Black Sea town of Kastamonu.
Author İkumi Nonaka, a resident of the Mediterranean city of Antalya, was invited to Kastamonu by the local artisans cooperative Kastamonu Art Weaving Hands and Local Tastes Co-op.
Nonaka brought along her friend Akiko Kawasaki for the seven-day training, given by a master of the art, Serpil Durgut.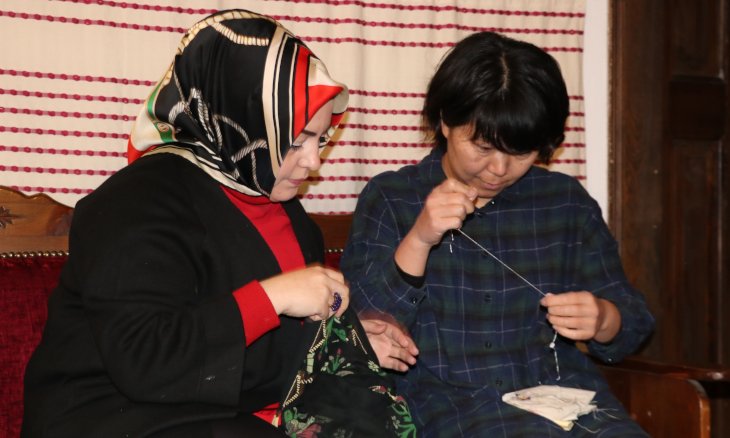 Nonaka and Kawasaki will open an exhibition in Japan with the Kastamonu point lace work in February.
"I learned the clove and violet figures that are unique to Kastamonu," said Kawasaki.
Nonaka noted that her and Kawasaki wanted to learn the lace technique for its artistic value.
"Our goal isn't to do trade. We do this as a hobby. There are many beautiful details," Nonaka noted.
Nonaka is a resident of Antalya, where she settled in 1995. Her interests include local arts and crafts.