Istanbul University digitizes over 30 dailies
Over 30 dailies from the years 1928 to 1948 were digitized by Istanbul University, Dean and Prof. Mahmut Ak said. The technique of Optical Character Recognition was used for the scanning of the newspapers, allowing the digital copies to be "searchable."
Duvar English
The University of Istanbul has digitized over 30 newspapers from a period of two decades, preserving the documents and making them more accessible, Dean and Prof. Mahmut Ak said.
The Istanbul University Libraries and Documentation Directorate conducted a project entitled "Looking at History through Newspapers" where they imported newspapers from between 1928 and 1948 into digital media.
"We made the pages available for searching in via the Optical Character Recognition (OCR) technique to make it possible for users to search for the particular story they want," Ak said.
The preparations for the project began in 2012 and actual imports started in 2016. However, some 23 other newspapers still await scanning and later decades are to be included as the project progresses, Ak added.
The papers that are currently available in digital include Turkey's oldest newspaper Cumhuriyet as well as Milliyet and Vatan.
Meticulous methodology
Ten new professional scanners were bought for the Libraries and Documentation Directorate's Digitization Department dedicated to the project.
While the dailies were photographed with professional cameras, the project's participants were provided with specific training.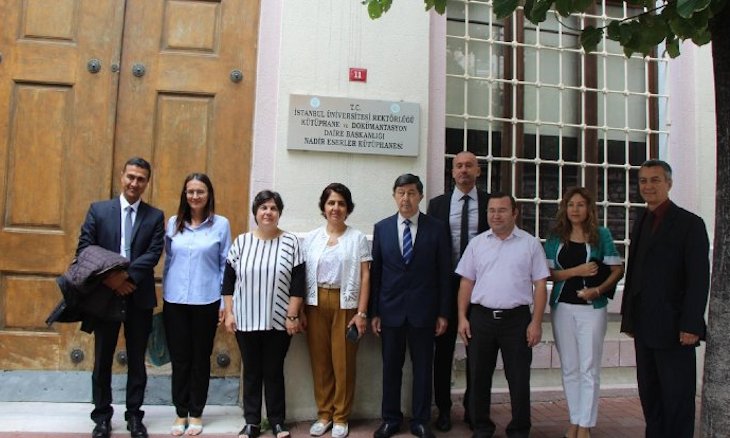 After the dailies were scanned, they were categorized using digital identifications like tags.
Thanks to the use of the Optical Character Recognition technique, the scanned dailies are "searchable," unlike a regular photograph of print.
Opening up research opportunities
The project included wide array of languages from the Ottoman Empire, along with the Ottoman language itself.
"This way, we're offering up a treasure not only to Turkish-speaking readers, but also to researchers and enthusiasts from all over the world," Ak said.
The project is an opportunity for research about the community, Ak added.
"Through these papers, it'll be possible to learn about every aspect of the community [of the time] and to conduct research using scientific methods."