Artists earlier fired by Turkish Culture Ministry going through tougher times amid COVID-19 outbreak
Serkan Alan reports: More than 350 artists and technicians employed by the state lost their jobs earlier this year. Those, who were able to work on new projects after they were fired, have not been able to continue as social life has come to a halt amid the coronavirus outbreak. Unions urge the government to grant their retroactive rights and let them return to their jobs.
Serkan Alan / DUVAR

More than 350 artists and technicians employed by the state theatre, opera, ballet and general directorate of fine arts did not have their contracts renewed earlier this year, and the terms of those contracts denied them from receiving severance pay or unemployment benefits.
They have not been able to find new jobs, while those who were able to work on new projects have not been able to continue as social life has come to a halt amid the coronavirus pandemic.

Theatre actor Muhammet Burak Erol is among the 350 people who lost their jobs, which include those working in numerous areas ranging from sculptors to decorators. Erol, who has been working for the Adana state theatre for seven years, learned just hours before he was to appear in a play that he had been rehearsing for 50 days that his contract was not renewed.

"They called and told me I was fired. No reason was given. I still haven't been able to find out why. This is a terrible situation. I started working at a private theatre company and was continuing to work there. The virus took that job away. Both financially and spiritually I am in a bad situation. I am in lots of debt, and at the moment I do not know how I will pay it. I had a home but when I lost my job I had to move out, and now I'm living with my family, Erol said," adding that his own bosses didn't know why he was being let go and they expressed their sadness.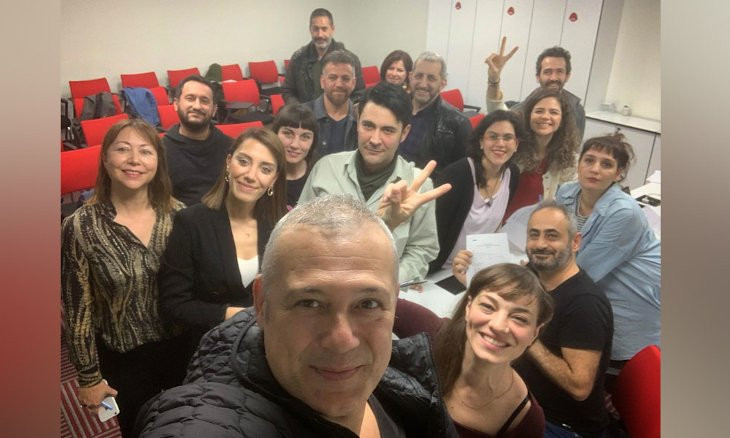 Istanbul City Theater actors reinstated after nearly four years
"The most difficult part is that seven years of my work ended this way. I can't make sense of this decision they made. May there be an end to this injustice and let us return to our jobs right away. The happiest places in my life are those stages and they took that happiness away. I worked for seven years, prior to that I studied for four years and I don't want to work a different job. I want to do what I know best," Erol said.
'Unqualified people failed at management'

According to Culture, Art and Tourism Workers Union chair Hülya Eryetli, artists working for the state institutions on a contractual basis has created many problems from the past up until the present.

"After our friends became unemployed, they tried to find new jobs, but with there being not much of a chance to find a job in this market in conjunction with the coronavirus, they have become shut in at home and have been condemned to starve," Eryetli said.

"We want our friends to have their jobs returned right away, and we want their retroactive rights to be granted. Our main request is to put an end to this work model that lacks security. Even if our friends get their jobs back, there is no guarantee that the same thing won't happen a year later. They need to get their jobs back under the guise of a secure model. 99 percent of them have filed lawsuits and some have had their firing decisions halted. We need our legal mechanisms to make these decisions right away," Eryetli said.

"In the past they would always defame certain occupations. They disparaged doctors, teachers and artists, and then began to seize their personal rights. Due to the imposition of this new work model, they are at its mercy. After this defamation, the second evil that they have committed is hiring people that are not qualified. We have seen how these unqualified people have failed at management," Eryetli said, adding that this job model has collapsed within the coronavirus outbreak.

"The state needs to leave culture, art, justice and all areas in the hands of those who are competent. Art needs to be managed by artists," Eryetli added.