Association launches website to promote İzmir to Russian speakers and form community
An association that aims to introduce the Aegean province of İzmir to Russian speakers recently launched its website. The Russian Speakers Friendship and Solidarity Association (RUSDER) website will provide information about local cultural events and archaeological sites in Russian, also bringing together the local Russian diaspora.
Nuray Pehlivan / DUVAR
An İzmir-based network that aims to introduce the city to the Russian-speaking community, Russian Speakers Friendship and Solidarity Association (RUSDER) recently launched its website that offers information in Russian about cultural events in the Aegean city.
Association Chair Anna Atik said that the Russian diaspora who arrived in Turkey following the dispersion of the Soviet Union is mostly active in Ankara, Istanbul and the Mediterranean.
The association collaborates with organizations in these areas to celebrate special days in the Russian culture, to organize Turkish classes for younger kids born and to hold personal development courses, Atik said.
"İzmir or elsewhere, people who are away from their country feel lonely and notice cultural differences," Atik said. "So it's important to them to be with people who look like them, who grew up in the same culture and who value the same things."
Noting that social media makes it much easier to connect with fellow Russians in the city, Atik said that it's impossible not to love İzmir.
"I don't think anyone could not love Aegean food, but they might not know about it! So we set our audience as all Russian speakers of the globe," said the chairwoman.
The association aims to introduce ancient and cultural sites in the area in Russian to engage a larger community and boost local tourism.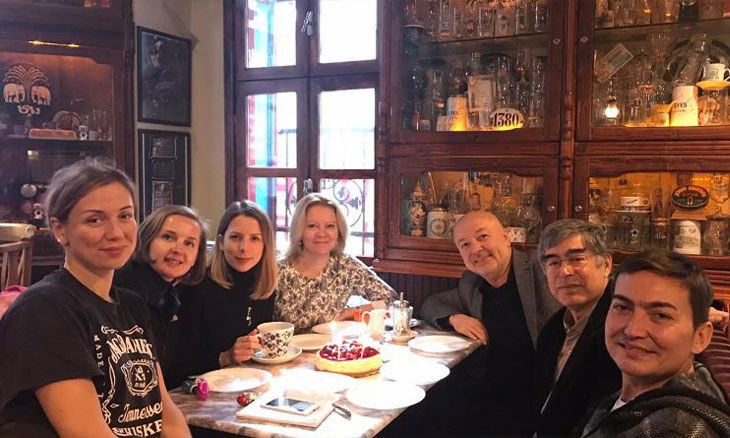 Noting that İzmir already has a Russian sister city called Volgograd on the Volga River, Atik added they might be looking into adopting more sisters for the Aegean province, possibly in another Russian-speaking country.
The association will be operating digitally for the foreseeable future to avoid further spreading COVID-19, offering new content on their website and opening up new courses.
The first official event on RUSDER's calendar is a commemoration for Russian poet Vladimir Vysotsky on July 25.