Greek Orthodox Istanbulites slam Turkish Presidency's video depicting minorities in comfort
A group of Greek Orthodox Istanbulites who live abroad slammed a video by the Presidential Communications Directorate that depicted minorities in Turkey living in comfort. The minority noted that the government hadn't taken any steps to permit their return to their ancestral hometown of Istanbul, where they were forced to leave because of political turmoil.
Duvar English
A group of Greek Orthodox Istanbulites who live abroad slammed a video that Presidential Communications Director Fahrettin Altun shared on his Twitter, raging about President Recep Tayyip Erdoğan's dedication to preserving the multiple religions and cultures in Turkey.
"Turkey, under the leadership of the President Recep Tayyip Erdoğan, took unprecedented steps in order to promote the principle of equality and to preserve the cultural and religious diversity of our Nation," Altun said in a tweet where he shared the video.
Η Τουρκία, υπό την υγεσία του Πρόεδρου της Δημοκρατίας @RTErdogan, έκανε πρωτοφανή βήματα προκειμένου να προωθήσει την αρχή της ισοπολιτείας και να διατηρήσει την πολιτιστική και θρησκευτική πολυμορφία του Έθνους μας. Αυτό το επεισόδιο εστιάζει στην Ρωμαίικη Ορθόδοξη Κοινότητα. pic.twitter.com/yCzubedMMW

— Fahrettin Altun (@fahrettinaltun) July 28, 2020
Istanbul Greeks Universal Federation noted that the video was misleading in its portrayal of the lives of minorities in Turkey, adding that their decade's worth efforts to create legislation had been futile.
"The video didn't show Greek Orthodox Istanbulites' forced migration out of the city that used to be 98-percent occupied by their ancestors because they were under such political pressure," the federation said in an official statement.
The federation said that they couldn't speak of minorities living in comfort unless violations of Greek Orthodox rights between were acknowledged for the years 1923 to 2003, from the foundation of the Turkish Republic until the start of the ruling Justice and Development Party's (AKP) governance.
The federation noted that President Erdoğan had condemned the forced mass migration of the Istanbul Greek Orthodox community multiple times in the past few years.
"As the federation, we've always recognized the shift in the attitude toward our community since 2003. But this new approach is hallowed without the compensation of hardships we've endured," the federation said.
The federation noted that they hadn't made any diplomatic progress in trying to facilitate the return of all Greek Orthodox Istanbulites to their hometown, the re-establishment of the minority's governance over their institutions, and granting younger generations Turkish citizenship.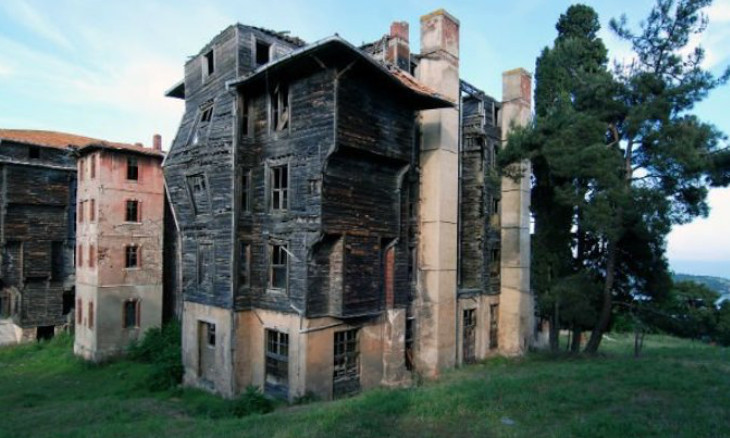 Historic Prinkipo Greek Orthodox Orphanage at risk of collapse