University artists, children in Mersin turn neighborhood into 'monument of Roma culture'
Artists from Mersin University and local children are painting a local Roma neighborhood together. While the project aims to reflect the community's vibrant culture, the university team envisions to turn the neighborhood into a monument of Roma people.
Duvar English
Community members in Mersin province are painting and drawing on houses' walls in the district's Roma neighborhood.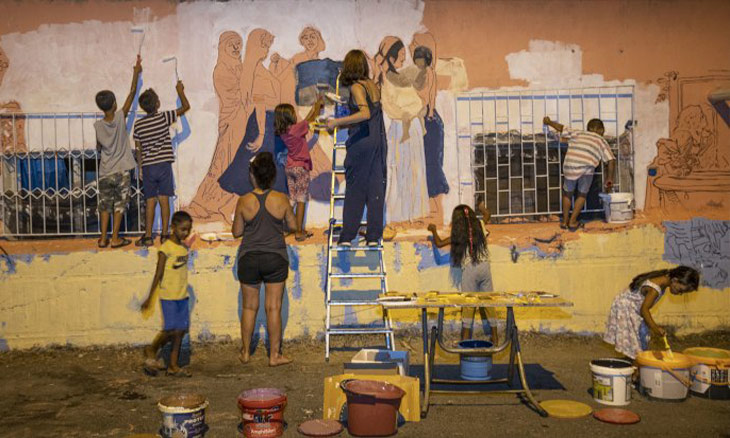 A collaboration between Mersin Municipality and Mersin University, the project aims to turn the Roma community's Turgutreis neighborhood into a monument for Roma people.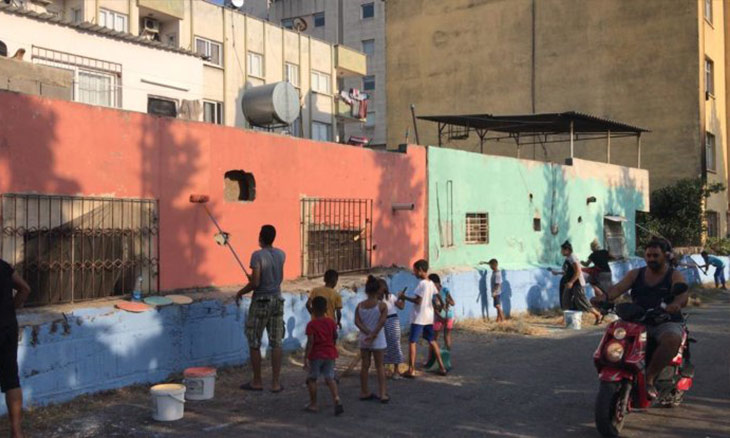 Led by university lecturer Prof. Nurseren Tor, the team is drawing illustrations that represent the Roma community's vibrant culture.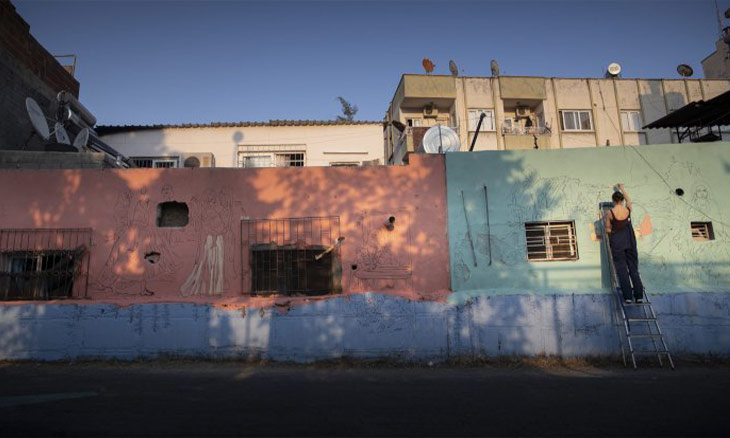 The team from the university is often joined by younger members of the community.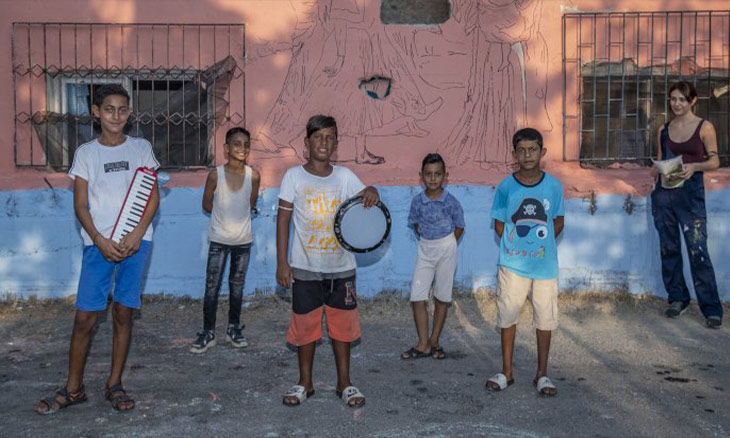 "We try to reflect the Roma community's sense of liberty, joy, fun and multi-colored nature, we want these illustrations to connect them to life," Prof. Tor said.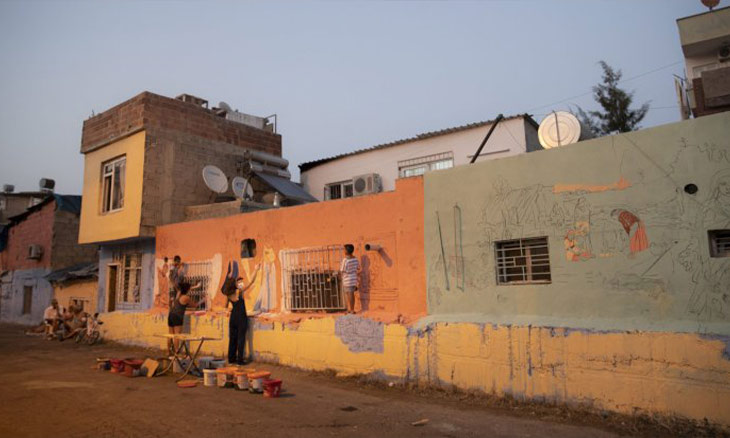 While the team sometimes draws residents upon request, the professor said that they envision turning the neighborhood into an open-air monument to the community.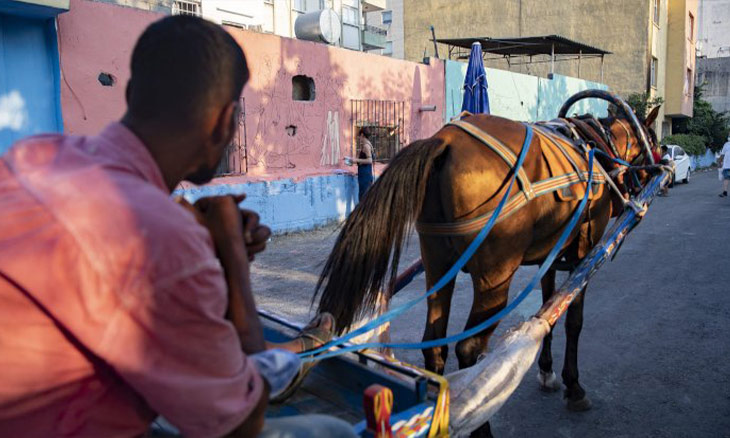 Though considered a minority, Turkey's Roma community totals over two million in population, and live spread out across the country.