'Turkish gov't failed to comply with UNESCO guidelines while refurbishing Hagia Sophia'
Alterations on Istanbul's iconic Hagia Sophia reportedly violated guidelines mandated under the site's "UNESCO World Heritage" status. Converted within two weeks of the legal ruling that allowed Muslim worship, the ancient structure's mosaics were unlawfully covered up, and any work on it was deemed practically impossible, architectural publication Mimarlık Magazine reported.
Duvar English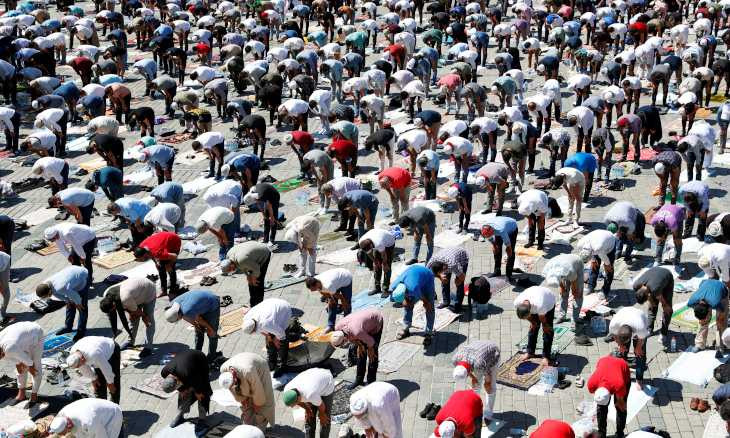 Thousands attend first Friday prayers at Hagia Sophia
The Turkish government failed to comply with UNESCO World Heritage guidelines while refurbishing Istanbul's iconic Hagia Sophia to restart Muslim worship in the sanctuary, Mimarlık magazine reported in its September-October issue.
The 6th century structure in Istanbul's historic district was altered within two weeks of a ruling that allowed for Muslim worship, prompting international outcry about the rash and unilateral nature of the conversion.
UNESCO said in a July 10 statement that their director general "deeply regrets the decision of the Turkish authorities, made without prior discussion, to change the status of Hagia Sophia," one of the organization's select World Heritage Sites.
"A report and project plan concerning the physical alterations was supposed to have been presented to UNESCO's World Heritage Center," Prof. Zeynep Ahunbay said in.
Turkish authorities flaunted the minimalistic alterations made to the physical space for its conversion this summer, noting that none of the mosaics would be harmed, and that they would only remain veiled during Muslim prayer.
However, mosaics above the Hagia Sophia's southern gate and the emperor's entrance were boarded up with white wood placards, even though they're located outside the space for Muslim prayer, restricted to the main gallery.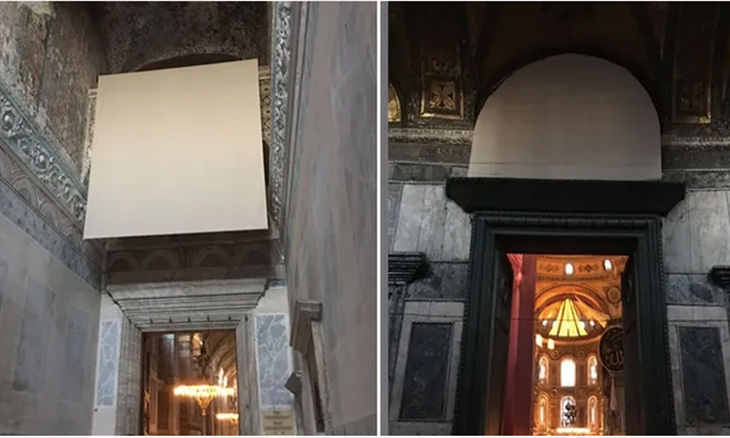 Prof. Ahunbay noted that the former cathedral's tiling, marble and mosaics were artifacts of artistic value, and that they are mandated by international guidelines to remain unaffected from any change in the venue's purpose.
However, the work to convert the space for Muslim prayer interrupted ongoing rehabilitation on the northern interior wall, and pending plans for the exterior of the building, the professor said.
The Muslim function of the building will also make it practically impossible to install scaffolding on the interior of the structure, Ahunbay added.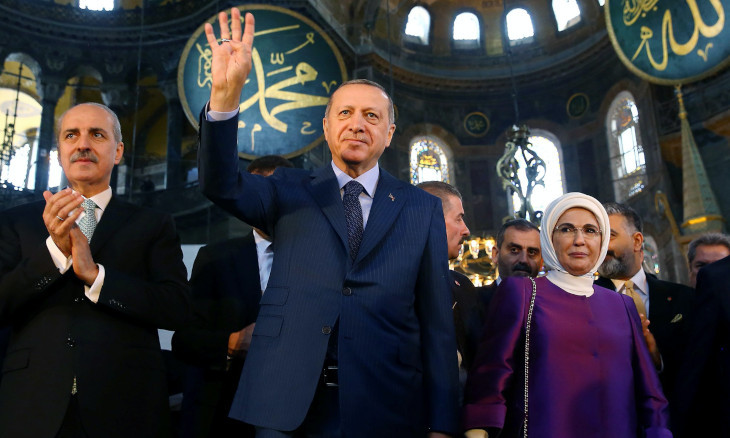 The debate over Hagia Sophia, the New Republic, Hrant Dink and Tahir Elçi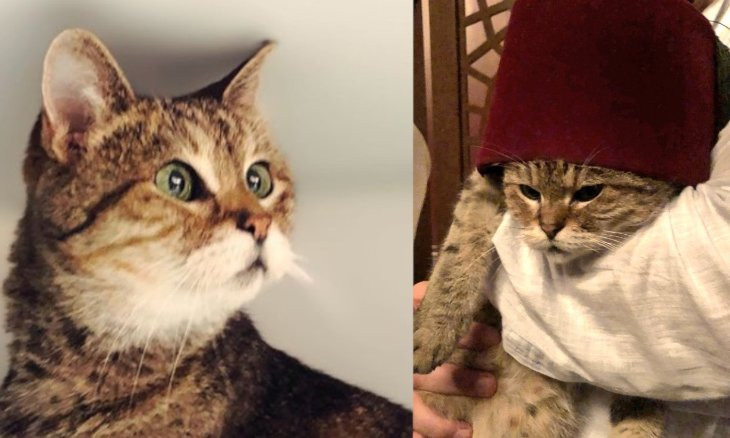 Gli the Hagia Sophia cat falls ill two months after the site's conversion into a mosque