Police detain security guards for stealing ancient artifacts from Istanbul museum
After unsuccessfully trying to sell a set of historic Ottoman plaques pilfered from an Istanbul university museum, the security guards who stole them also failed at returning them without arising suspicion. The two men were taken into custody on Oct. 30 and were released pending trial.
Duvar English
Two security guards were detained in the theft of five Ottoman-era plaques stolen from Istanbul's Mimar Sinan Fine Arts University's museum.
Collector Muhammet Emrah A. reportedly purchased the plaques from two men for a sum of 27,000 TL, only to later release that they had the seal of the university on the rear side.
The collector requested a refund from the two men, which he received, and then informed the university administration.
When security guards Ömer G. and Sergen K. learned that the administration had reported the theft to authorities, they attempted to return the plaques to the university, claiming that they found them at an antique bazaar and confiscated them when they learned they belonged to the school.
However, the security guard's plan of circumventing their arrest by returning the plaques failed, and the two men were taken into custody on Oct. 30.
The men were then released pending trial.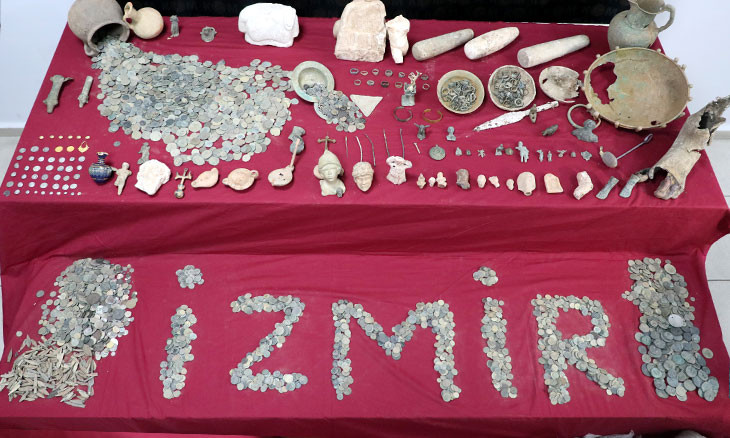 Ankara reclaims 65k pieces in record-size historical artifact heist raid