Despite being acquitted four times, Turkish sociologist on trial once again
Despite being acquitted four times in a case concerning the bombing of Istanbul's Spice Bazaar in 1998, sociologist Pınar Selek stands trial once again. An Istanbul court on March 31 ruled for the continuation of the arrest warrant against Selek who has been living in exile in France since 2009.
Duvar English
A hearing of the case concerning sociologist Pınar Selek, who was previously acquitted four times in the case related to the 1998 Spice Bazaar explosion, was held at the Istanbul 15th Heavy Penal Court on March 31.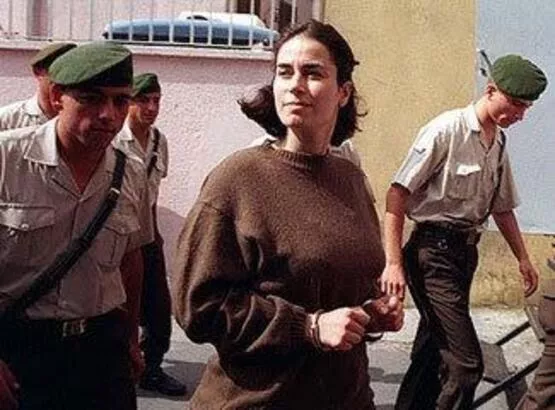 The court decided to continue the arrest warrant and renew the red notice for Selek, who has been living in exile in France. It also adjourned the trial to Sept. 29.
The hearing saw the attendance of French deputies and Strasburg deputy mayor along with the deputies of the main opposition Republican People's Party (CHP), Workers' Party of Turkey (TİP), Peoples' Democratic Party (HDP) as well as rights defenders and international delegations.
The press statement that was planned before the hearing was banned by the district governorate and prevented by the police.
The Turkish government's targeting of Selek began in 1997 with her research on the Kurdish issue. Selek was detained by the police in 1998 and was severely tortured. Her research materials at the time were confiscated because she refused to give the names of the people she interviewed.
Selek was detained after the 1998 Spice Bazaar explosion and was accused of planting a bomb with the testimony of a man named Abdülmecit Öztürk. The defendants in the case later declared that they had been severely tortured and that they did not know Selek. Crime scene investigation reports also said that there were no traces of a bomb, and the cause of the explosion was related to a gas leakage.
Released in the early 2000s, Selen was first acquitted of the charges in 2006. Despite being acquitted four times of the relevant charges, the court rulings were always overturned. The last acquittal decision was overturned in 2022.
Amid the ongoing trials against her, Selen left Turkey in 2009 and has been since living in France.