Libya parliament chief allied to Haftar declares end to ceasefire
The head of the Libyan parliament aligned with eastern forces trying to seize the capital from the internationally-backed government has declared an end to ceasefire in the conflict-ridden country. "The war will go on," Aguila Saleh was quoted as saying by Turkey's state-run Anadolu Agency late on Jan. 14.
Duvar English
The speaker of Libya's eastern-based parliament declared an end to ceasefire in the conflict-ridden country late on Jan. 14, Turkey's state-run Anadolu Agency reported. "The war will go on," Aguila Saleh said.
Saleh's statement came after Turkish Foreign Minister Mevlüt Çavuşoğlu accused Khalifa Haftar, commander of the Libyan National Army (LNA), of wanting to continue war in the conflict-ridden country, a day after peace talks failed in Moscow.
"As Turkey, we did our part for a ceasefire and peace in Libya under the leadership of our President and we will continue to do so. However, in this situation, we see who wants war and who wants peace in Libya," Çavuşoğlu said on Jan. 14, shortly after Haftar left Moscow without signing a ceasefire agreement drafted at talks in Russia.
Haftar had asked for until early on Jan. 14 to make up his mind on the deal after indirect talks with his rival, Fayez al-Serraj, who heads Libya's Tripoli-based internationally recognized Government of National Accord (GNA), Çavuşoğlu said earlier.
After more than eight hours of talks, Serraj signed the deal, but Haftar left for Libya on Jan. 14 without signing the agreement, said Russian Foreign Minister Sergey Lavrov.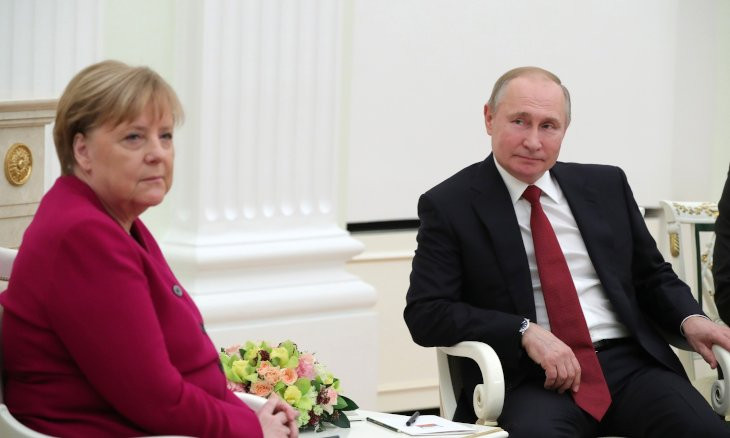 German chancellor Merkel says Berlin will host Libya peace talks
"Today we can report that some progress was made," Lavrov told reporters at the elegant 19th century Moscow mansion where the talks were held.
His failure to sign the agreement at talks mediated by Turkey and Russia may complicate a diplomatic effort to stabilize the situation in Libya which has been mired in chaos since the toppling of Muammar Gaddafi in 2011.
'Berlin summit would become meaningless'
German Chancellor Angela Merkel said on Jan. 11 she planned to host a summit on Libya on Jan. 19 with the leaders of Turkey, Russia and Italy.
Commenting on the Berlin summit, Çavuşoğlu said that "it would become meaningless if Haftar continues to act this way."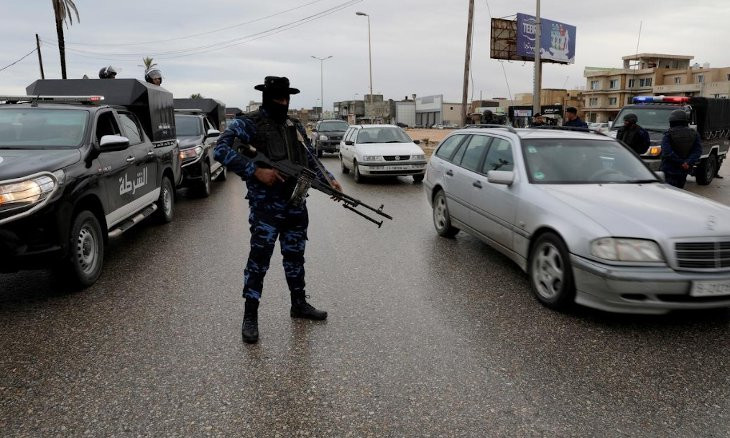 Nearly 60 pct of Turkish people 'oppose deploying troops to Libya'
Haftar declined to sign the ceasefire deal because it did not include a deadline for disbanding government forces, the Interfax news agency cited a Libyan military source as saying.
Turkey backs Serraj, while Russian military contractors have been deployed alongside Haftar's LNA forces, which are also backed by the United Arab Emirates, Egypt and Jordan.
Turkey's parliament approved on Jan. 2 a motion on deploying troops to Libya upon Serraj's request.
On Jan. 12, the warring sides of the Libyan conflict announced a ceasefire in response to the call of Russian President Vladimir Putin and Turkish President Recep Tayyip Erdoğan.
'Teach him a lesson'
On Jan. 14, Erdoğan slammed Haftar for leaving the talks, saying that Turkey will "teach him a lesson" if he doesn't stop his offensive.
"If Turkey hadn't stepped in, putschist Haftar would have occupied Libya, trapping its people in claws of persecution," Erdoğan said during his weekly address to the ruling Justice and Development Party (AKP) members.
He also slammed those criticizing the government's moves in Libya.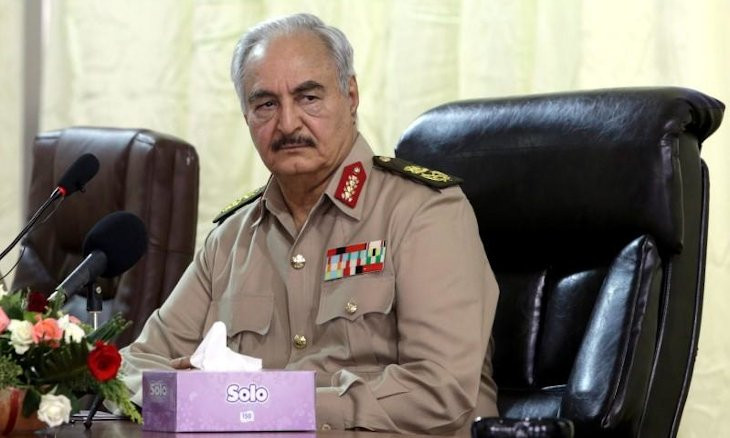 Libya's Haftar declares 'jihad' against Turkish troops
"Those who ask 'What are we doing in Libya' are ignorant in terms of politics and history," Erdoğan said.
Accusing Haftar of carrying out "ethnic cleansing" against "our siblings from Ottoman inheritance," Erdoğan noted that Haftar "ran away" from Moscow.
"The rest is up to Putin and his team," he said, adding that he will attend the summit set to be held in Berlin.